Bodhisattva Music Presents: "Liberate Your Soul"
BODHISATTVA MUSIC PRESENTS: "LIBERATE YOUR SOUL"
SATURDAY, MARCH 4TH | 8 – 10 PM | $30
For this very special healing performance titled "Liberate Your Soul," Scotty will be teaming up with the amazing Daniel Leon, who will be leading the group with a Cacao Ceremony and Breathwork. This will be followed by a brand new meditative Sonic Journey! Once the heart is opened, you will be transported into a world of story and sound and led deep within the Self. Our intention is to create a Sacred Container for healing, introspection, and experiencing the power of music. We hope you will join us!!
Tickets will include the Cacao and everything else. Yoga mats and blankets will be provided, but feel free to bring warm clothing and extra blankets. Regular seating will be provided as well, if you prefer.
Check out some performances below!
This class/event takes place in our outdoor garden that's equipped with space heaters and blankets, please dress accordingly.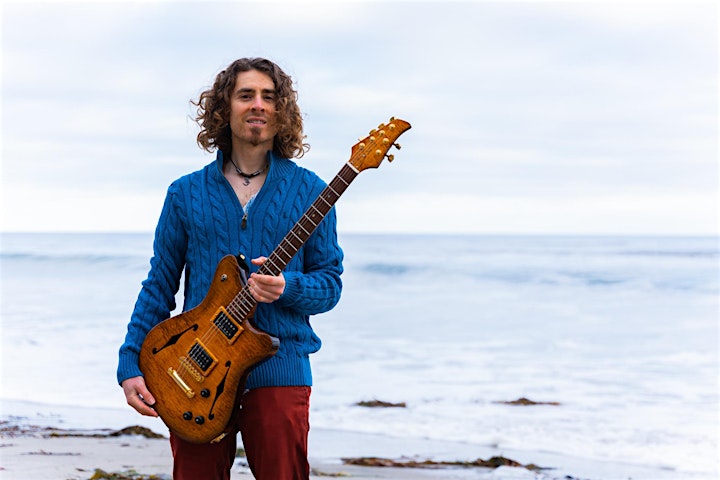 LA based guitarist/composer Scotty Bramer's musical project titled "Bodhisattva" combines eccentric jazz improvisations with an array of other influences, such as psychedelia, electronic, folk, rock, and classical. The music combines strong melodies with rich harmonies and textures over danceable grooves. It is truly unique – in fact, much of it was channelled through meditation and recorded instantaneously.
As a performer, Scotty expresses a deep soulfulness, which can be both fiery and exciting as well as introspective and heartfelt. As an improviser, he loves to explore the unknown with an adventurous spirit and is often described as "melodic and tasteful." Scotty strives to convey honesty and vulnerability in his music, openly sharing his heart with his listeners.
CONNECT WITH SCOTTY
Linktree: https://linktr.ee/bodhisattva_music_1111
YouTube: https://www.youtube.com/watch?v=yR0qvgT-R4Y&t=56s
Instagram: https://www.instagram.com/scottybramer/
Facebook: https://www.facebook.com/bodhisattvamusic1111
Scotty Bramer on Voyage LA: http://voyagela.com/interview/meet-scotty-bramer-of-west-los-angeles/
WATCH SCOTTY ON LIBERATE THE PODCAST!
Learn more about Scotty and how healing and creativity go hand in hand in this episode of Liberate the podcast!
ABOUT LIBERATE
More than a yoga studio, Liberate Yourself is a community created for spiritual and magically curious peeps like you! Everything we offer in our space – from infrared saunas to soundbaths, from classes to psychic readings, energy healing and crystals – is dedicated to helping you heal, transform and feel empowered to live your greatest life.
VIEW ALL OF LIBERATE'S EVENTS
We have an incredible number of amazing events on our calendar every month beyond our Wellness Program. Full Moon Circles, Sound Baths, Acupunture Meditation, Cacao Ceremonies, Past Life Regression Journeys and lots, lots more. Check out our full calendar here:
https://liberateyourself.com/calendar/
TRY OUR INFRARED SAUNAS
Coming to class? Try our gorgeous, top-of-the-line Infrared Saunas before or afterward for just $30/hour (includes shower time) or $45 for couples. Hot tip: Infrared saunas are included with memberships.
Learn more about our infrared saunas here: https://liberateyourself.com/wellness/infrared-saunas/