Channeled Crystal Art Workshop with Abigail
ART ALCHEMY WORKSHOP – CHANNEL YOUR OWN CRYSTAL HEALING ARTWORK with ABIGAIL
SUNDAY, JUNE 11TH | 2 – 4 PM | $65 (Includes materials!)
LIMITED TO 12 PEOPLE ONLY!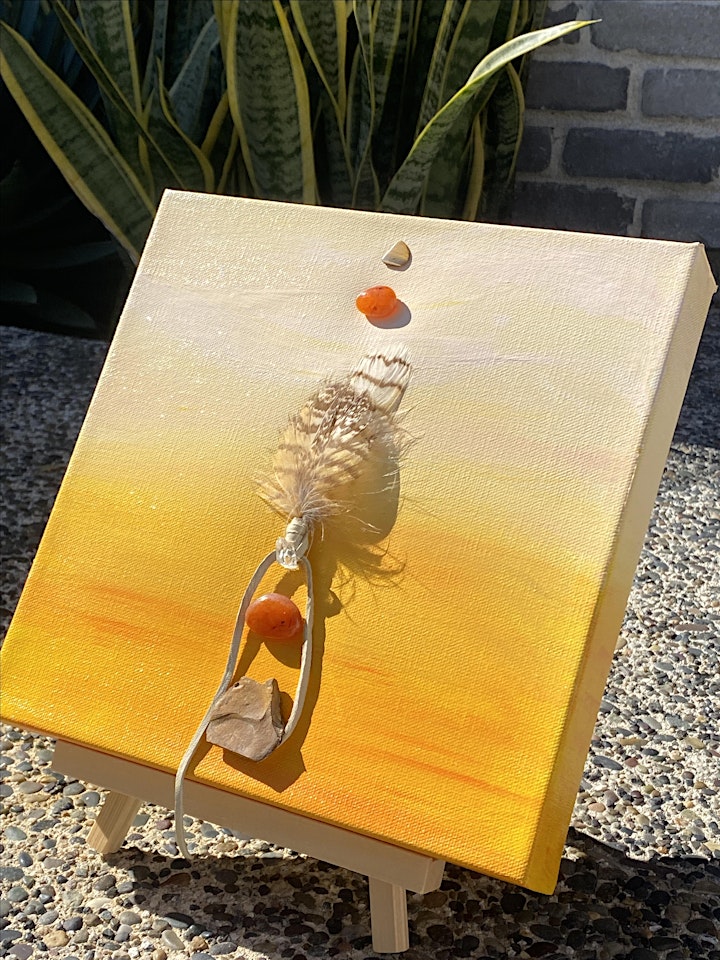 Create your very own holistic healing painting using color therapy, crystal medicine and more! Join Abigail Kochunas of Sacred Healing Art in this two hour workshop where art meets spirituality. You'll meditate, move, channel, paint and learn to alchemize through art.
This is a ceremony where we surrender ourselves to Spirit/the Divine/Creator and become the vessel through which art is channeled and manifested. It's tuning into ancient wisdom. It's a safe space. It's your life force flowing freely and abundantly.
Whether your focus is transmuting trauma, releasing old beliefs/programming, aligning with your highest timeline or bringing in abundance – you will be guided in this sacred process to create a work of art that supports your soul's growth and evolution.
All levels are welcome and no prior study or training in the arts is required! There's no "right" way to do this! Canvases, brushes, paints, etc. and a selection of crystals are included in the cost of the workshop. You are also welcome to bring any of your own spiritual items you'd like to use (i.e., found feathers, sand, special stones/crystals and talismans all work great). Additionally, all workshop participants will receive 20% off the purchase of crystals the day of the workshop.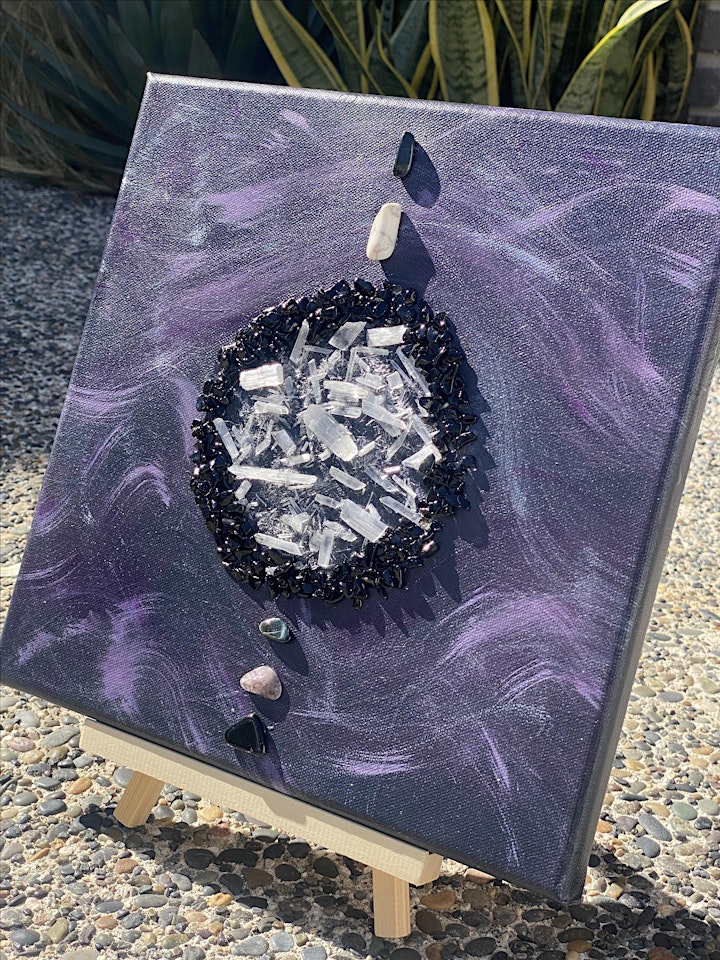 The Flow:
– Opening: grounding and intention setting
– Guided meditation
– Intuitive movement w/shamanic sound healing & music
– Discussion of techniques, setting the ceremony, ample time to choose your crystals and create your piece
– Blessing and Reiki charging the artwork
– Closing: Gratitude and thoughts
Artwork can be taken home that day, but please allow up to 72 hours drying time for the attached crystals and other elements to cure.
This class/event takes place in our covered outdoor garden that's equipped with space heaters and blankets, please dress accordingly. Events will take place rain or shine.
PLEASE NOTE: LAST MINUTE CHANGES (SUBS & CANCELLATIONS) ARE SUBJECT TO HAPPEN. PLEASE CALL US IF YOU HAVE ANY QUESTIONS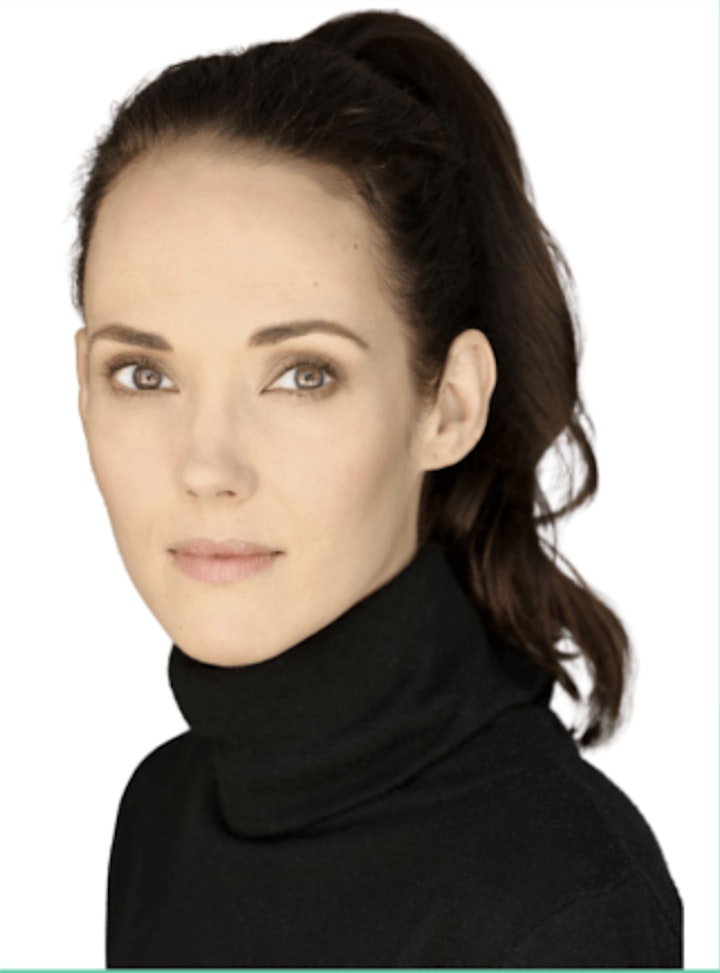 ABOUT ABIGAIL
With a deep reverence for Mother Earth and growing up in Buddhist, Christian and Pagan traditions, Abigail recognizes the harmony and oneness of all things. She remains an eternal student and practitioner of multiple spiritual disciplines, including Shamanism. She uses her background to inspire and inform her work.
Abigail has long been fascinated with the relationship between art and spirituality. How do they relate? How do they nourish and encourage each other? They both embody and explore the act of CREATION. We create art as we create life. We give birth to art as we give birth to life. A sacred expression of our divinity…and our sexuality. Because sexuality is essential to creation. If we are not tuned-in to this element of human nature, or if we've shut it off out of shame or guilt, then we have stifled the flow of our life force. We've hindered our true essence and ability to LIVE freely and fully. Art IS the holy trinity of spirituality, sexuality and creativity. Three elements working in harmony for creation. Abigail's artwork consists of mixed media paintings channeled through meditation and mediumship. A selection of her pieces are available via her website and she also offers commissioned work as well so you can have a unique piece that aligns with your soul and your space.
Abigail is trained and attuned in Usui Reiki I and II, energy medicine, core wound healing and has been working with Earth medicine and crystal healing for over 20 years. She is an empathic intuitive channel with the clairsentient, claircognizant and clairvoyant abilities that further enhance her sessions and readings.
Additionally, as a trauma survivor herself, Abigail is especially sensitive to the needs of clients with trauma/abuse histories and addiction issues. With her diverse background, Abigail brings a wealth of wisdom and empathy into her work.
Artists and Healers have a responsibility to assist society in its awakening, to shine light into the darkness. As such, it is her purpose in this lifetime to awaken, heal, evolve, and uplift humanity. Abigail is the hopeful optimist who still believes in the good in this world, and that working to raise her own (and the collective's) consciousness has the power to fuel the movement of LOVE…because LOVE is louder. She wishes you love, healing, and an ever expanding consciousness.
CONNECT WITH ABIGAIL
www.sacredhealingartla.com, IG: @sacredhealing_art
ABOUT LIBERATE
More than a yoga studio, Liberate Yourself is a community created for spiritual and magically curious peeps like you! Everything we offer in our space – from infrared saunas to soundbaths, from classes to psychic readings, energy healing and crystals – is dedicated to helping you heal, transform and feel empowered to live your greatest life.
VIEW ALL OF LIBERATE'S EVENTS
We have an incredible number of amazing events on our calendar every month beyond our Wellness Program. Full Moon Circles, Sound Baths, Acupunture Meditation, Cacao Ceremonies, Past Life Regression Journeys and lots, lots more. Check out our full calendar here:
https://liberateyourself.com/calendar/
TRY OUR INFRARED SAUNAS
00

days

00

hours

00

minutes

00

seconds
More Info
Location
Liberate Yourself - Sherman Oaks

13323 Ventura Blvd, Sherman Oaks, CA 91423
Category
SIGN UP