Gentle Yoga Flow with Courtney
GENTLE YOGA FLOW with COURTNEY
As a part of Liberate's Wellness Program, this class is included with Membership.
PRICE:
Gentle Yoga Flow! This is a Hatha yoga flow class. All levels welcome.
Hatha yoga focuses on posture and breathing techniques, traditionally to channel vital source energy. In Sanskrit, Hatha translates to "force". The practice involves the breath, body, and mind.
Hatha yoga breathing techniques can be traced back to the 1CE in both Buddhist and Hindu texts, over 1,000 years before the use of yoga postures, or asanas, and breath control were recorded as a way to enhance vital energy.
Hatha is considered a gentle yoga that focuses on static poses and is great for beginners. However, even though it is gentle, it can still be physically and mentally challenging.
Classes typically start with a gentle warm up, advance to more physical poses, and end with a short period of meditation. Class will provide an opportunity to stretch, unwind, and release tension, providing a good counterpoint to both busy lifestyles and cardio workouts.
This class/event takes place in our outdoor garden that's equipped with space heaters and blankets, please dress accordingly.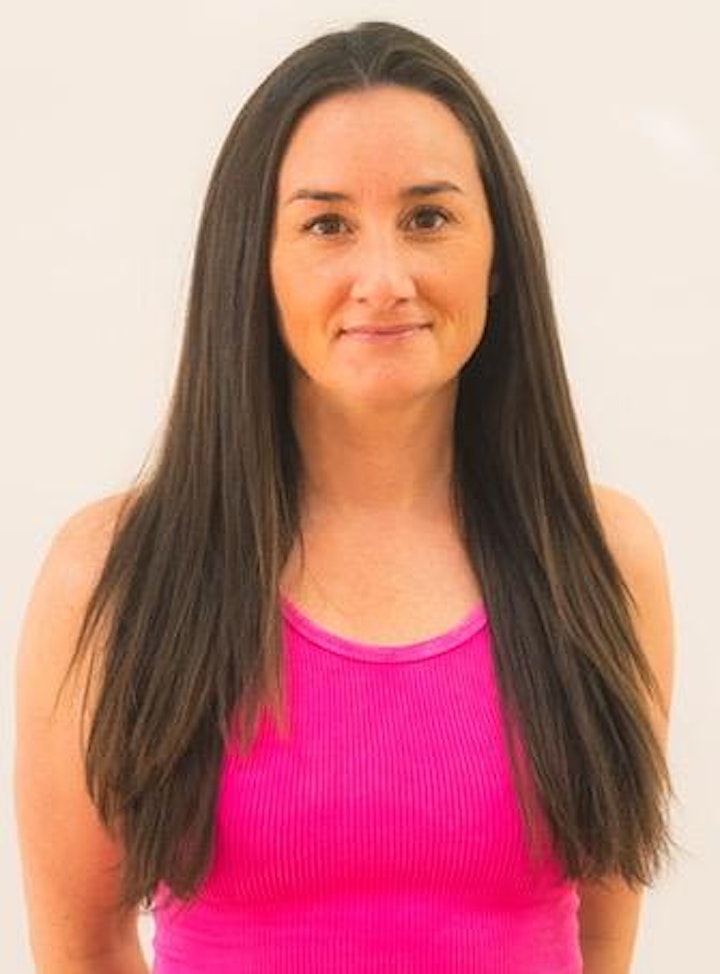 ABOUT COURTNEY
Courtney Marino is a lifelong health and wellness enthusiast, and has been doing yoga on and off for 20 years. While struggling with a rare medical condition (that wasn't diagnosed by western healthcare providers for 5 years) she sought out alternative healing methods. This path eventually led her to a yoga teacher training that changed her life. She is constantly learning and seeking new experiences and modalities, and loves to guide others on their healing journeys. When she isn't doing yoga she loves hanging out with her son, Jack, and her dog, Oscar.
WATCH COURTNEY ON LIBERATE THE PODCAST
Learn more about Courtney and her work in this episode of Liberate the podcast!
ABOUT LIBERATE
More than a yoga studio, Liberate Yourself is a community created for spiritual and magically curious peeps like you! Everything we offer in our space – from infrared saunas to soundbaths, from classes to psychic readings, energy healing and crystals – is dedicated to helping you heal, transform and feel empowered to live your greatest life.
VIEW ALL OF LIBERATE'S EVENTS
We have an incredible number of amazing events on our calendar every month beyond our Wellness Program. Full Moon Circles, Sound Baths, Acupunture Meditation, Cacao Ceremonies, Past Life Regression Journeys and lots, lots more. Check out our full calendar here:
https://liberateyourself.com/calendar/