Date
Jul 23 2023
Expired!
How to Read Tarot with Riv
HOW TO READ TAROT with RIV
SATURDAY, JUNE 10TH | 6 – 8 PM | $35 (if you have your own deck) or $57 (includes a rider waite deck)
*for in Livestream tickets, click HERE
Join Liberate's resident psychic medium and tarot reader for a fun interactive class on how to read tarot! This class is perfect for those who have never read tarot before, are just beginning to dabble, or have been giving readings to yourself but are too scared to give readings to others. You'll leave this class feeling empowered in trusting your intuition and knowledge of the tarot to begin regularly divining answers via your tarot deck!
Riv will go over the basic themes and meanings on both major and minor arcana, teach you how to use your intuition to read the tarot, and how to get the most clear messages from your tarot readings. The class will close with practice sessions with other atendees, giving you space to safely practice your tarot reading skills. Mini practice readings will be followed by a group discussion and Q&A where you'll be able to discuss what came through in your practice sessions and any other questions you have about tarot reading in general.
Please bring a deck if you already have one for the practice reading portion of the class! If you don't have a deck there is a ticket option where you can add on a new Rider Waite Smith tarot deck that you'll be able to take home with you. If you don't have a deck or want to buy one please call the front desk to reserve a deck to use during the event only, there is a limited number of free decks you can reserve so they will be reserved on a first come first serve basis.
This class/event takes place in our covered outdoor garden that's equipped with space heaters and blankets, please dress accordingly. Events will take place rain or shine.
PLEASE NOTE: LAST MINUTE CHANGES (SUBS & CANCELLATIONS) ARE SUBJECT TO HAPPEN. PLEASE CALL US IF YOU HAVE ANY QUESTIONS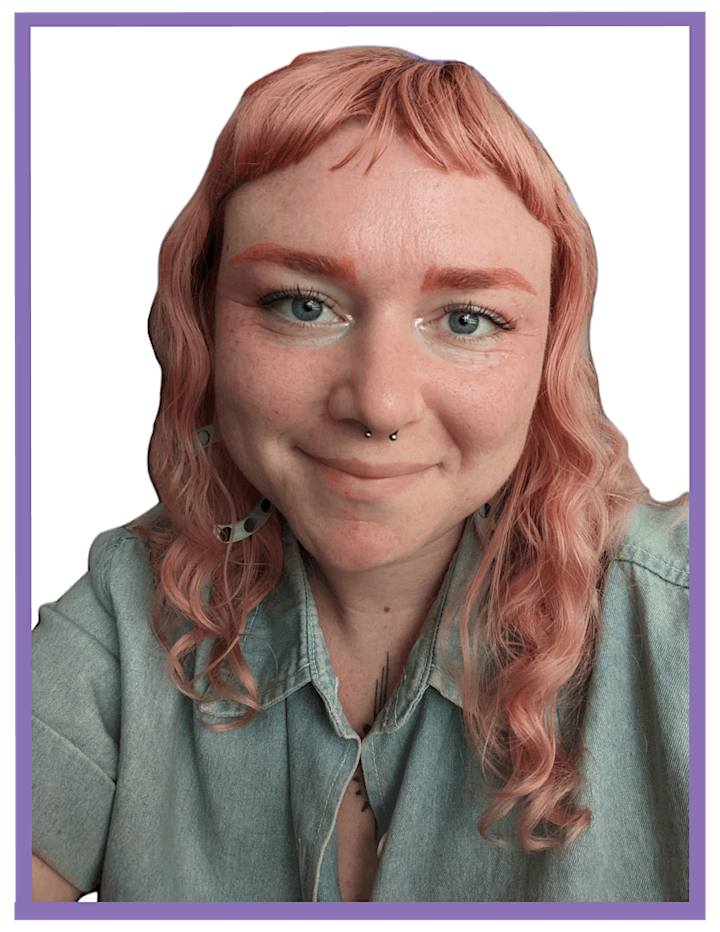 ABOUT RIV
Riv is an LA native and is a gifted psychic medium, akshaic records reader, astrology & humand design reader, and Reiki trained energy healer. They specialize in trauma healing, especially from childhood and past experiences that have made clients feel like their power was taken away. Riv is a pracititoner here at Liberate Yourself and loves to help people tap into their body and intuitive power. They beleive there is nothing more powerful than learning to trust and care for your body and energy.
They have been a professional psychic medium and channeler for over 4 years now!
CONNECT WITH RIV
occultaccouterments.com; IG: @rivsachartoff
ABOUT LIBERATE
More than a yoga studio, Liberate Yourself is a community created for spiritual and magically curious peeps like you! Everything we offer in our space – from infrared saunas to soundbaths, from classes to psychic readings, energy healing and crystals – is dedicated to helping you heal, transform and feel empowered to live your greatest life.
VIEW ALL OF LIBERATE'S EVENTS
We have an incredible number of amazing events on our calendar every month beyond our Wellness Program. Full Moon Circles, Sound Baths, Acupunture Meditation, Cacao Ceremonies, Past Life Regression Journeys and lots, lots more. Check out our full calendar here:
https://liberateyourself.com/calendar/
TRY OUR INFRARED SAUNAS