IN PERSON | ARIES Full Blood Moon Women's Circle: Moonology, Releasing Ceremony Sound Bath Sisterhood
Aries Full Blood Moon Women's Circle: Moonology, Releasing Ceremony Sound Bath Sisterhood with Kirsten Korot
Thursday, October 21st | 6:30 – 8 PM | $40 early bird. $45 day of
ARIES THEME – ALIGN WITH YOUR SOUL PURPOSE AND RECLAIM YOUR POWER

Join us in the Magical Outdoor Garden under the this powerful Aries Full Moon for an evening of Sisterhood, Grounding, Releasing and Healing as we gather together as women in circle with the Moon.
THE FULL MOON IS A POWERFUL TIME
The full moon gives us the opportunity to purge energies that do not serve us. This allows you to move on, let go, and allow the universe to work for you.
RITUALS HELP US CONNECT TO OUR INTUITION AND INNER WISDOM
Rituals alongside the moon phases are a beautiful way to connect to your inner being and open up your intuition and your divine feminine wisdom. They can be empowering in allowing you to open yourself up to a deeper inner connection and trusting that wisdom already within you.
In gathering as women to share in these rituals together we show up with an open heart, an open mind and a willingness to be open to all possibilities.
The full moon is a magical time to spark new ideas and intentions that you are holding in your heart and soul and activate them with new energy in order for you to move forward to manifest them. It's a wonderful time to work with the tools of Moonology alongside the Law of Attraction.
Full moon rituals have the power to recharge and recalibrate your energy by allowing you to channel their energy in a practical way so that you can consciously manifest your dreams and goals
If you don't know how to ask The Universe for what you want to create in life, then you can miss out on your own superpower.
__________________________________________
Feel grounded, balanced, and empowered in your own intuitive wisdom and more connected to your body, mind and spirit.
WHAT THE NIGHT LOOKS LIKE:
Astrological insights and learn about how to use Moonology to work with the energy of this Full Moon and the moon phases in your daily life and self-care as a modern woman.
Full Moon Guided Meditation
Full Moon Journaling for Releasing, Forgiveness and Gratitude
Fire Releasing Burning Ritual
Sound Bath
Full Moon Group Oracle Card Reading
Close the Circle with Sisterhood Sharing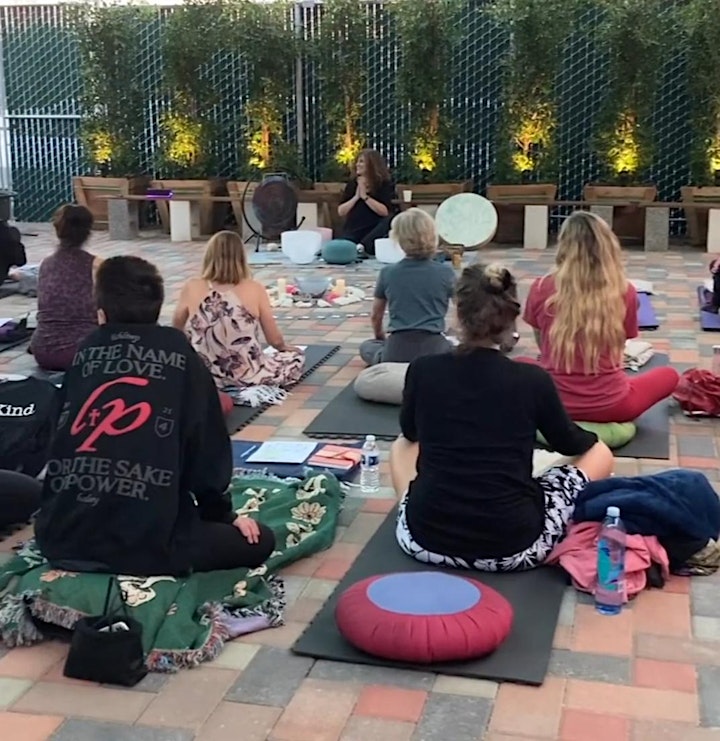 WHAT TO BRING
We will have yoga mats set up but feel free to bring your own if you like and any blankets/pillow/ eye pillow to under and over you to get comfy lying down for the sound bath portion.
Bring some paper and a pen for our moon journaling and full moon releasing burning ritual.
Feel free to bring any crystals or sacred items you want to have with you to energize in the Full Moon Ceremony.
Bring water to stay hydrated. We will also have some hot tea to keep you warm and cozy.
Dress comfy and cozy and bring layers to keep warm after the sun goes down.
ABOUT KIRSTEN KOROT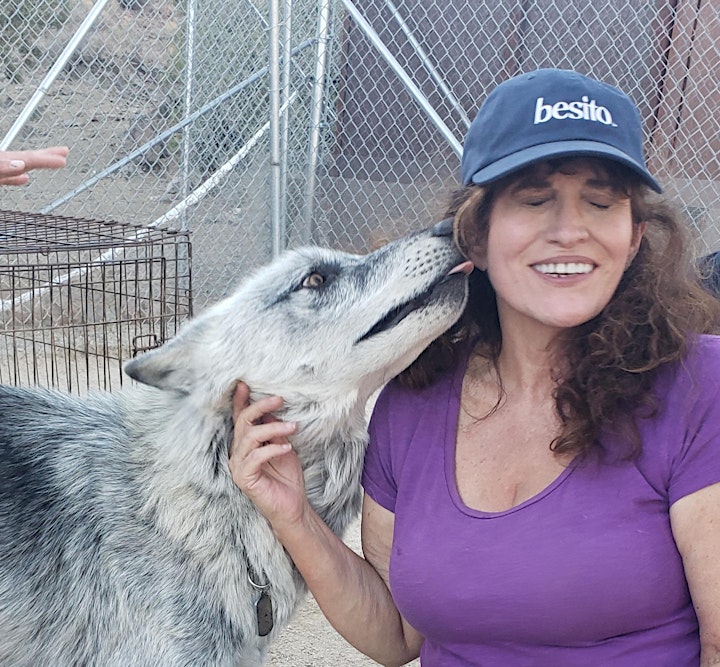 Photo taken at Kirsten's Healing Day & Sound Bath with Wolves at Apex Protection Project
Kirsten is a certified sound healing practitioner and intuitive wellness and mindfulness coach. She is also a certified moonologer. Kirsten offers monthly online and in person Moon Circles and private online Moonology Reports and 1:1 Moon Sessions. Kirsten is also known for her Healing Day & Sound Bath with Wolves and her Sound Baths for People and their Dogs recently featured on KTLA 5 Live and the new Netflix Series "Pet Stars". In addition to online and in person classes on Zoom and You Tube, Kirsten provides private, group and has provided corporate wellness sessions for companies like CNN, WarnerMedia, Cartoon Network and Lululemon.
CONNECT WITH KIRSTEN:
https://www.kirstenkorotinternational.com
Facebook @ kirstenkorotinternational
Instagram @ kirstenkorotinternational