IN PERSON | Cacao Ceremony + A Journey Into the Subconscious Mind
CACAO CEREMONY + A JOURNEY INTO THE SUBCONSCIOUS MINS WITH THETA HEALING with CHRISTIAN LOVE
SATURDAY, NOVEMBER 20TH | 2 – 4 PM | $30
We will begin the afternoon with Ceremonial Cacao (used by the Mayan people) in order to connect to our hearts, and easily tap into our own inner world, while feeling in tuned with the Earth's natural rhythms.
As we move into a Full Moon under Taurus with a Lunar Eclipse the energies are ripe for a dive into our subconscious minds. Through the practice of Theta Healing we can become aware of the fears, programming, and thoughts that are sabotaging our way to living life the way we desire and envision. We trace the root of those patterns by activating the Theta Brain Wave state while awake, as opposed to in our sleep. By identifying those self-sabotaging patterns we can then release them with gratitude and love, and we can call in or "download" the thought patterns that are in our best and highest good to lead us into the life we wish to experience. This is usually done in specific areas of our life during each session.
We will end the ceremony with space to share our own journey and embody the new belief systems for full integration.
ABOUT CHRISTIAN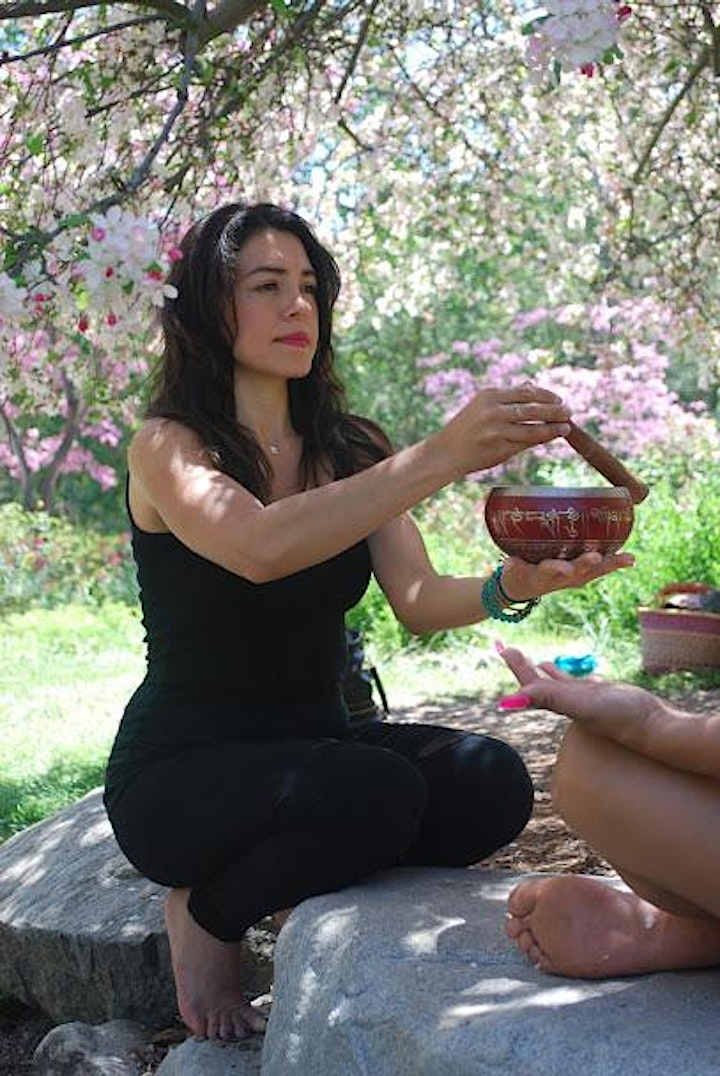 Christian Love is women's empowerment and wellness coach, spiritual counselor and Theta Healing Practitioner. She believes in the power of faith as a transformative energy that pulls us into the direction of a masterpiece life!
Since 2009 Christian has done extensive studying in the fields of consciousness, subconscious belief systems, health, and detoxing the mind, body and Soul for a life fully lived. Her mission is to inspire every person on her path to connect with their self-worth, their innate beauty and their birthright of an abundant life, for them and their community.
She is the founder of Worthy Mama Academy, a 9-month transformational journey for mothers. She has also created AKNABeauty, a line of self care products inspired by nature.
Christian offers online workshops, virtual and in-person Yoni Steaming Ceremonies, and one on one coaching.
She shares inspiring and insightful content online via Instagram, Facebook and YouTube.
FB: @worthymama.academy
IG: @aknabeauty
To learn more about ThetaHealing® please visit:
https://www.thetahealing.com/about-thetahealing.html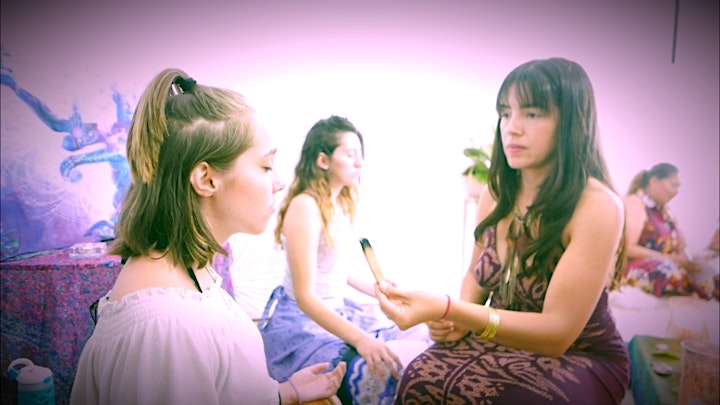 TESTIMONIALS
"I loved working with Christian. She's an amazing mentor and healer. The Theta Healing session was very helpful. I was at first quite skeptical about Theta, but Christian was so connected with me throughout the sessions and was able to tap into my consciousness. I was amazed at her intuition and understanding of what I needed in those moments. I would definitely go back to her for help. "
Rachel Fang, Entrepreneur
************************************************************************************
"The Theta Healing sessions have been a great healing tool for me to move through past traumas and come to peace with certain emotions to heal them in order to clear the emotional and mental space of a new reality my soul has been craving."
Rachel Rubi, Entrepreneur and Mother
*******************************************************************************
"Christian has always had such intuitive and loving energy, so when the chance arose to work with her for Theta Healing therapy I jumped at the opportunity. Since her session I have been more aware of my thoughts, personal needs, and boundaries, as a creative business entrepreneur and a woman. Her healing shined light on old wounds I didn't realize I was hiding and had to face in order to grow."
Susan Lucas, Singer Songwriter