IN PERSON | Color Your Soul with Destiny
EXPAND YOUR INNER CREATIVITY AND PAINT YOUR TRUE SELF! YOU ARE THE MASTERPIECE!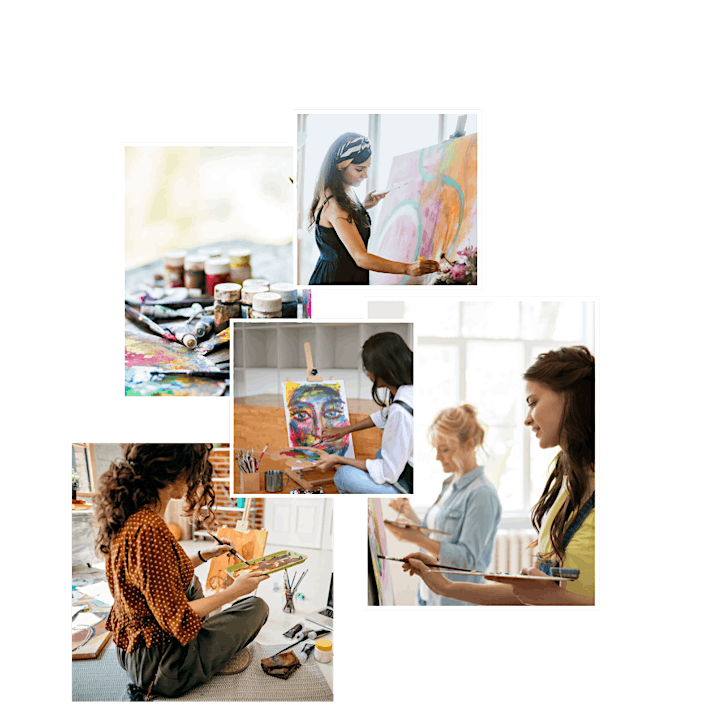 COLOR YOUR SOUL with DESTINY
SUNDAY, AUGUST 28TH | 2 – 4:30 PM | $65 (TICKET INCLUDES: PAINT, PAINT SUPPLIES, CANVAS, GUIDED WORKBOOK & MEDITATION!)
**ONLY 12 SPOTS AVAILABLE!**
This is a fun and soulful interactive workshop to discover the colors of your soul through the expression of painting, journaling and meditation.
What is your core essence? Who are you really? If your soul was a color, what would it be? If you were to show up in the FULLness of all you are, how would your life be different?
You will discover the answer to these questions and more in this experiential and transformative workshop! You will be guided through a powerful journey inviting you to let go and let the paint flow from your soul on a canvas where you will discover, uncover, heal, grow and transform yourself from the inside out.
WORKSHOP INCLUDES:
A Visioning Meditation
Guided Workbook with Journal Prompts
Group Discussion and Sharing
Life Coaching and Accountability
A PAINTING of YOUR SOUL you will have forever.
WHAT TO EXPECT:
Coaching + Creating. This is not just a paint event. This is a powerful transformative journey bringing meditation, journaling and coaching together for you to express yourself through artistic creativity.
Deeper connection with yourself and others
Unearth the REAL you and your true colors 🙂
Greater Communication. Clarity. Confidence. Vision.
Reigniting of Creativity, Passion and Purpose.
WHAT TO BRING:
An open heart
Journal and Pen
Yoga Mat or Blanket to get comfortable as we will be doing a intro meditation.
CONNECT WITH DESTINY
www.destinyrael.com/color-your-soul
ABOUT DESTINY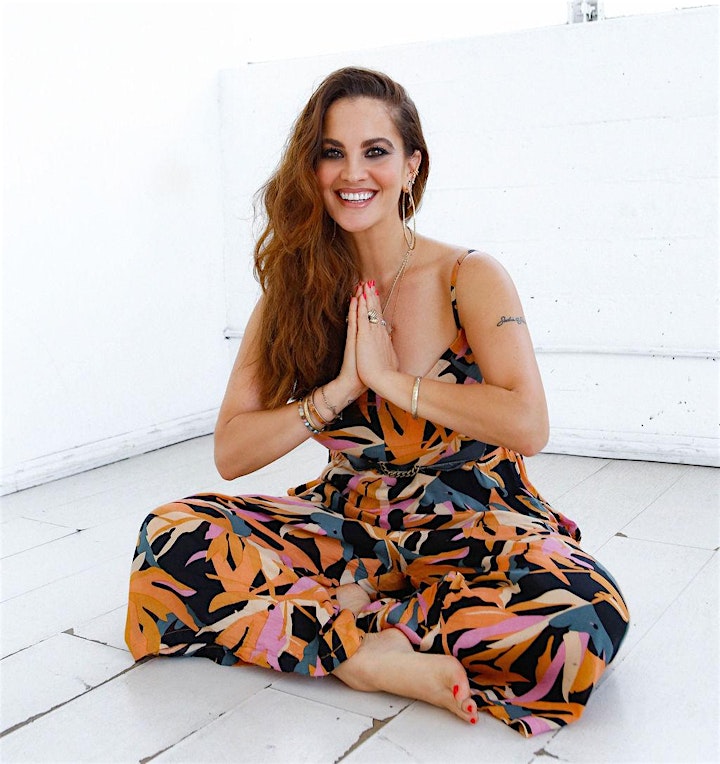 A certified Transformational Life Coach and Grief Coach. I help you navigate your way through life, loss and everything in between to find hope, find clarity and find YOU!! Blending my love for artistry, creativity, self development, spirituality and personal growth; I designed the 'COLOR YOUR SOUL' workshop to help connect you to the truest part of yourself by accessing your inner truth and wisdom through the process of painting.
TESTIMONIALS
"Destiny's 'Colour Your Soul' workshop is an hugely uplifting, unique experience allowing you to think deeply about your soul in a way you most likely haven't before. Bring a curious mind, your paintbox, and some friends/colleagues and see what masterpiece you have in you. Along the way you'll explore colours in a multitude of ways, what they reveal about you and how your colours reflect on and mix with others. There will be plenty of surprises and insights to take home along with some ideas on how you can enhance the vibrancy of your true colours. I highly recommend! "
-Nicole F. – London
"At Women Creating Change, we value our ability to bring high quality workshops, classes and panels to our members and Destiny's 'Color Your Soul' event not only enhanced our community, it exceeded our expectations. Our members gained an enormous amount of internal insight, knowledge about their motivations and intentions and discussed the positive effects of the experience several months later. We cannot wait until our next session with Destiny. We feel her workshops are not only recommended but a must at WCC!"
-Natalie Marciano – Director of Programming (WCC)
"I booked Destiny to facilitate her 'Color Your Soul' workshop for my sisters and I with the hope that it would help us to connect us on a deeper level. Destiny was such a warm, bubbly, wise and compassionate leader who helped us gain many insights. The workshop was a light way to go deep & It was so powerful to see each sister reflected in each others perspectives through the use of color. Not only did it connect us on a deeper level, it gave us a really enjoyable uplifting bonding experience that we won't ever forget and it helped us to put into action a regular meeting so that we can continue to connect in these ways throughout the year! I'd love to do it again with different groups and also I think it would be a great workshop for a birthday party or baby shower! I'm really looking forward to working more with Destiny. Her radiating energy and enthusiasm made it a really fun and enjoyable experience for us all!"
-Colette Carlsson
"Exactly what I needed. To connect to my soul and creativity. I loved seeing how my painting was like a mirror reflecting back to me my truth. Thank you! This took me to a new level of understanding of myself. I would love to do this again with my partner."
-E. R.