IN PERSON | Crystal + Reiki Infused Workshop
CRYSTAL + REIKI INFUSED WORKSHOP with TANIA VILLEGAS
SATURDAY, OCTOBER 16TH | 2 – 3:30PM | $25 EARLY BIRD, $35 DAY OF
Come explore the different ways to move your energy in this unique class dedicated to self-care. You'll be surrounded by Healing Crystals and Reiki Energy to create an enhanced w-ho(e)listic healing experience.
Crystals and Reiki are used to harmonize and activate the Chakras/energy system. When there are blocks in the Chakra system, disease and illness can build in the body. When the energy is moved using Yoga, Crystals, or Reiki we are able to break down blockages and create a healthy flowing system.
Tania will guide you through a customized practice based on the synergy of the class.
The practice includes but is not limited to Yoga poses, Reiki healing crystals, and whatever she is called to use to help you move your energy.
Experience this regeneration for yourself!
-Bring a water bottle
-A journal if you feel called
-A small blanket
ABOUT TANIA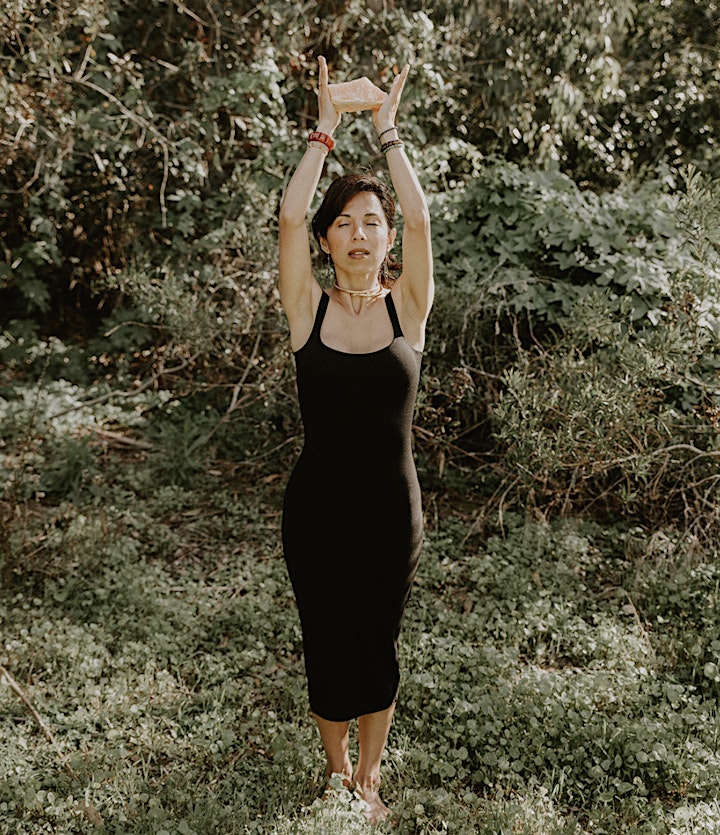 Tania is a Reiki Master, Crystal Healer, and a Yoga Teacher.
She combines these practices to create an enhanced healing experience. Incorporating the healing qualities of Reiki to bring peace, comfort, insight, and grounding on top of so much more. Crystals amplify the energy bringing in their unique qualities to also bring balance to the session. Yoga is added as a way of embodiment (breathwork, simple poses) and meditation.
Her sessions are transformational and recharging. These journeys help you go inward and receive helpful wisdom.