IN PERSON | Dream Interpretation with Jefferson Harman!
WEDNESDAY, JUNE 29TH | 7 – 8:30PM | $20
In this rare West Coast appearance, Jefferson discusses his three decades of experience in Dream Interpretation, including:
How to recall your dreams
Keeping a dream journal
Connecting with passed loved ones
Overcoming phobias & nightmares
Understanding recurring dreams
Lucid dreaming
Find the answers to all your questions with Jefferson in this unique, interactive presentation.
CONNECT WITH JEFFERSON
Contact Jefferson at [email protected] or at 973.839.9317
ABOUT JEFFERSON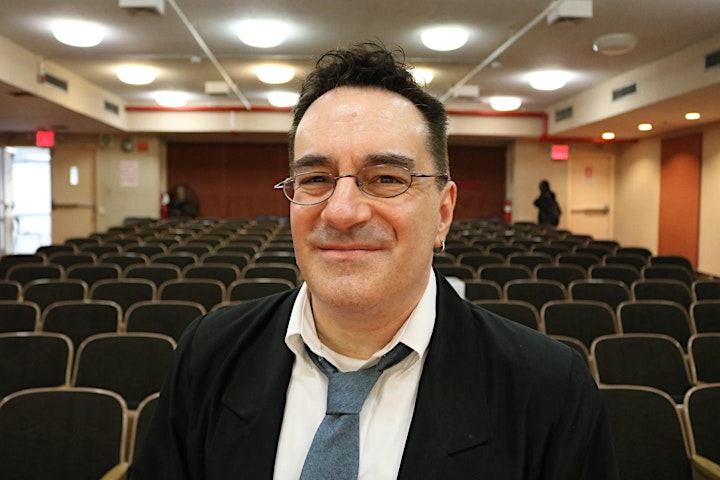 Dream Interpreter, Artist & Musician
As seen on TV and radio, Jefferson Harman is a professional dream interpreter, artist, and musician who captivates his audiences by interpreting their dreams LIVE on the air. He stars in Dreaming With… on StarDreamsCafe.com, with co-host Adam Rothenberg (Call Me Adam), filmed at the famed Algonquin Hotel in NYC's historic theatre district. He is a recurring guest on WCHE 1520 AM Radio's Life Unedited, as well as New Jersey Paranormal TV and Wellness Gala's Balance Your Life TV Series.
Available for private consultations and public speaking engagements, Jefferson is a dynamic speaker who enjoys sharing his insights and enthusiasm about dreams, phobias, and the power of attention with diverse audiences. He also collaborates with Composer/Lyricist Bobby Cronin (Mary & Max), and Broadway's Lauren Elder (Hair, Side Show) adding themed music to his workshop series for Queens Public Library's renowned Culture Connection series. He conducts workshops on various topics including Dream Interpretation, Overcoming Your Phobias, The Goal Is Always Joy (How to Thrive in Transitional Times), and Healing Your Ancestry. He offers workshops on Origami as a meditation tool to promote World Peace. He also teaches courses on Intuition with Renegade Mentor Tracy Nosal, hosting a year long series on Wellness Gala's Balance Your Life TV show in 2021.
Jefferson's intuitive card readings focus on your choices in the present moment, identifying your blocks and challenges, and ways to overcome them. As such his readings use the Viking Runes, Animal Spirit Oracle, The Enchanted Map, and other oracle decks to find the places where you may be stuck, helping you to move forward with clarity and joy.
You can find Jefferson listed in the Annual Yearbook of Experts, Authorities and Spokespersons, and on https://www.expertclick.com/ex/Dream-Interpretation-Expert
Live Dream Interpretation with Broadway's Tony Award Winner Ali Stroker (Oklahoma!) on Star Dreams Café http://stardreamscafe.com/episode-five-dreaming-with-ali-stroker
Jefferson on New Jersey Paranormal TV, Interpreting Nightmares https://www.facebook.com/watch/live/?ref=watch_permalink&v=1487095594982419
Jefferson Interpreting Dreams Live on the Radio https://podcasts.apple.com/us/podcast/esp-episode-4-jefferson-harman-on-life-unedited-host/id631685340?i=1000253021784
Everyday Symbology Podcast https://podcasts.apple.com/us/podcast/jefferson-harman-everyday-symbology-podcast/id631685340