CANCELED | Embodied Full Moon Ritual for Women*
Embodied Full Moon Ritual for Women* with Ana Liz Ceregatti
*All self-identified women are welcome.
Tuesday, October 19th | 6 :30- 8 PM | $25 Early Bird, $30 Day Of
Access your inner goddess through guided visualization, authentic movement/dance, and prompt journaling.
Join Ana Liz Ceregatti to celebrate the divine feminine through your body! We will breathe together, dance, imagine, and self-reflect to release stagnant energy, activate our feminine power and bring harmony to our physical, emotional, and mental bodies.
– Wear something that makes you feel sexy and that you can comfortably move in.
– Bring a notebook and pen, your open heart, and a playful spirit!
ABOUT ANA LIZ: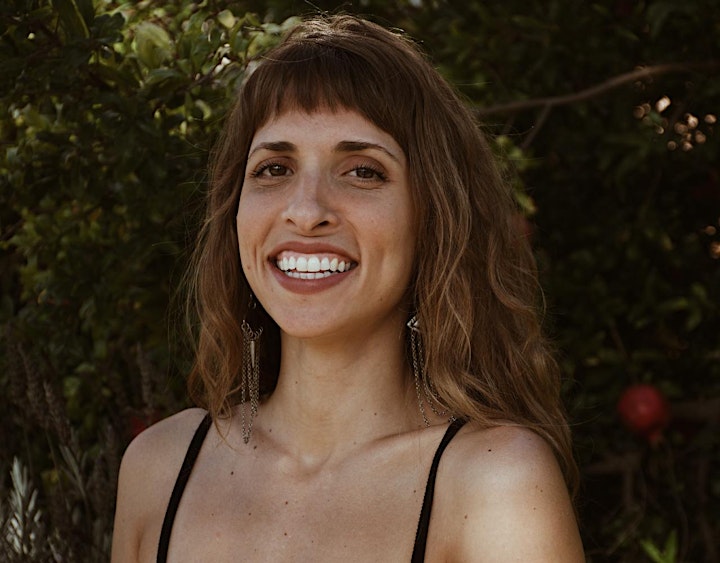 Ana Liz Ceregatti is a certified meditation & mindfulness teacher (IMMA/Accredited CPD Training) and an intermodal artist working at the intersection of art and healing. She specializes in Somatic Mindfulness, Expressive Movement/Dance, and Visual Arts, bringing these practices together to integrate body, mind, heart, and spirit. Through her creative and integrated methods, she facilitates overall healing and well being and supports people experiencing disturbance from trauma, anxiety, depression, grief, and other physical, emotional, and mental challenges.
Ana Liz believes, "By connecting with our bodies and authentic self-expression, we can heal and transform the ways we relate to ourselves, others, and our environment." She works with the particularities of each individual and designs her services to be suitable and enjoyable for anyone, from beginner to experienced.
CONNECT WITH ANA LIZ
https://www.embodiedcreatures.com
IG: @analizceregatti