IN PERSON | New Moon Women's Circle & Intention Candle Making Ritual
NEW MOON WOMEN'S CIRCLE AND INTENTION CANDLE MAKING RITUAL with KIRSTEN KOROT
THURSDAY, OCTOBER 7TH | 6:30 – 8 PM | $50
Join Kirsten Korot for an evening working with the energy of the Libra New Moon for intention setting to create the vision for what you want to manifest and infuse it into your New Moon Intention Candle that you will be creating.
(cost of all supplies is included with your ticket)

Kirsten will share moonology insights around this Libra New moon that focuses on finding balance and harmony in our lives. She will also touch on Mercury Retrograde and how even thought it's been given a bad rap we can work with it's energy as well as a time to revamp, revisit and revise our plans alongside our intention setting. She will help teach you how to use the New Moon and Mercury Retrograde as a tool to create the life you want by becoming aware of their energies and learning how to work with them and understanding the basic principles of manifesting.
We will connect to our intuition and open up the energy and space with guided visualization and moon journaling to get clear on our vision and set our intentions which will be put into the candles we will be making together.
Each woman will create their own New Moon ritual candle and learn how to anoint and dress them in herbs and flowers to set their intention and vision into their candle along with instructions on how to set up their candle burning ritual at home with their New Moon Intentions.
Lastly, we will finish off our evening with some sound healing to cleanse our energy and energize your intentions with powerful vibrations.
Enjoy this magical night in the outdoor garden as we bring together sisterhood, creativity, moon rituals, self-care and support you on your personal manifesting journey.
There will also be tea to enjoy in the outdoor garden.
Your class fee includes all the supplies to create your New Moon Intention Candle.
We start promptly at 6:30pm.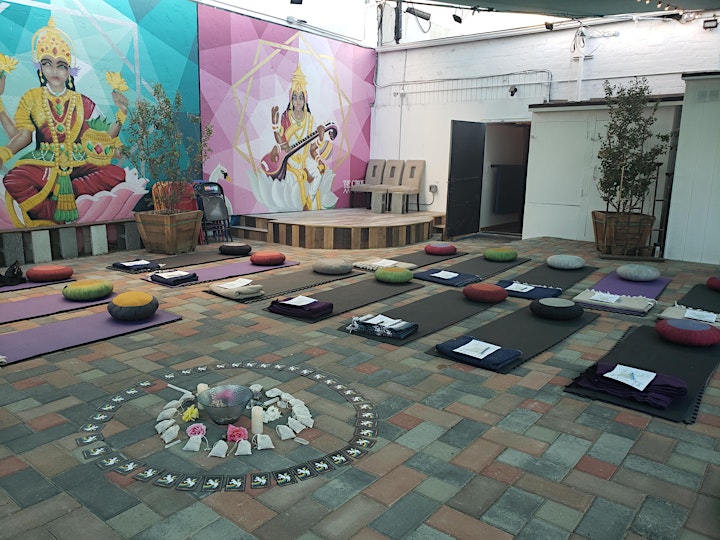 INCLUDES ALL CANDLE MAKING SUPPLIES
WHAT TO BRING
We will have yoga mats set up but feel free to bring your own if you like and any blankets/pillow/ eye pillow to under and over you to get comfy lying down for the sound bath portion.
Bring some paper and a pen for our moon journaling and full moon releasing burning ritual.
Feel free to bring any crystals or sacred items you want to have with you.
Bring water to stay hydrated.
Dress comfy and cozy.
ABOUT KIRSTEN KOROT: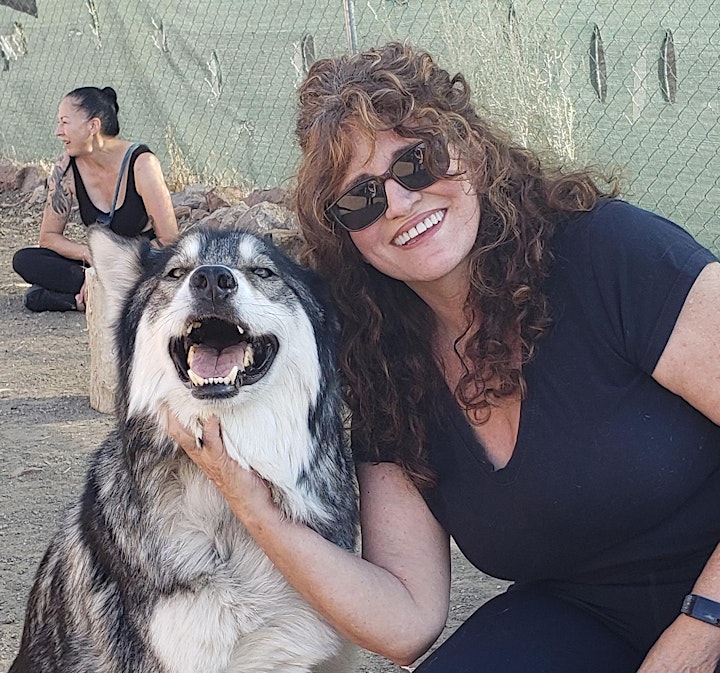 Kirsten with Loki from her Healing Day and Sound Bath with Wolves
Kirsten is a certified sound healing practitioner and intuitive wellness and mindfulness coach. She is also a certified moonologer. Kirsten offers monthly online and in person Moon Circles and private online Moonology Reports and 1:1 Moon Sessions. Kirsten is also known for her Healing Day & Sound Bath with Wolves and her Sound Baths for People and their Dogs recently featured on KTLA 5 Live and the new Netflix Series "Pet Stars". In addition to online and in person classes on Zoom and You Tube, Kirsten provides private, group and has provided corporate wellness sessions for companies like CNN, WarnerMedia, Cartoon Network and Lululemon.
CONNECT WITH KIRSTEN:
https://www.kirstenkorotinternational.com
Facebook @ kirstenkorotinternational
Instagram @ kirstenkorotinternational