IN PERSON | NEW YEAR'S EVE: SOUND BATH, CACAO CEREMONY, RITUAL & MORE!
NEW YEARS EVE CEREMONY & CELEBRATION
FRIDAY, DECEMBER 31ST | 6PM – 12:30AM
EARLY BIRD $111, WEEK OF $144
**PROOF OF VACCINATION OR NEGATIVE COVID TEST TAKEN WITHIN 72HRS REQUIRED**
Come join Liberate and ring in the new year with an evening full of our most on-demand workshops!
6PM – BLINDFOLDED CACAO CEREMONY WITH CELESTE MCMILLIAN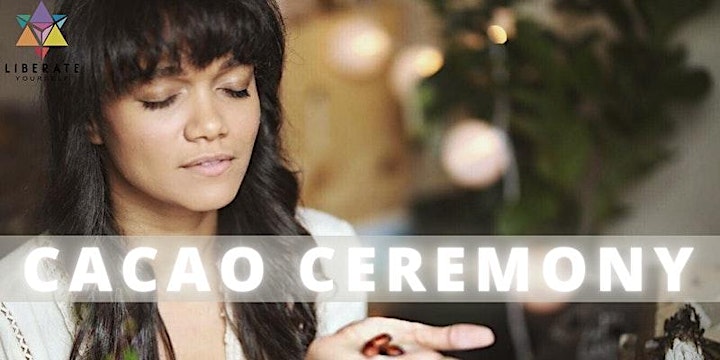 Join us for Integrative Medicine Work & Energetic Recalibration, with the heart of the jungle, Mama Cacao.
Come with an empty stomach and something to use as a blindfold, as we commune with the great spirit of the Cacao plant. This journey (as all Ceremonies) begins the moment that you decide to attend. Intention setting is encouraged prior to arriving.
Upon arrival we will dive deeper into our intentions and emphasize grounding through meditation, before drinking Ceremonial Cacao, sustainably sourced from Ecuador.
This workshop is accompanied by music and is a living, breathing space of Creation. This means that the practices vary, depending on the needs and desires of those who show up. The tools we utilize in this Ceremony may include, but are not limited to: Breathwork, Inner Child Play, Tantric Vocalization, Dance, Card Readings, Group Discussion, Channeling & additional Plant Medicine allies.
In this space of heightened Co Creation, we intend to open our hearts and clear the channel to Divinity, within all the layers of our Being. We look forward to meeting you in the infinite field of possibilities.
For more info on Cacao & your facilitator:
https://www.celestemcmillian.com/faq
9PM – RELAXATION SOUND BATH WITH GINA FROM SOUNDBATH HAVEN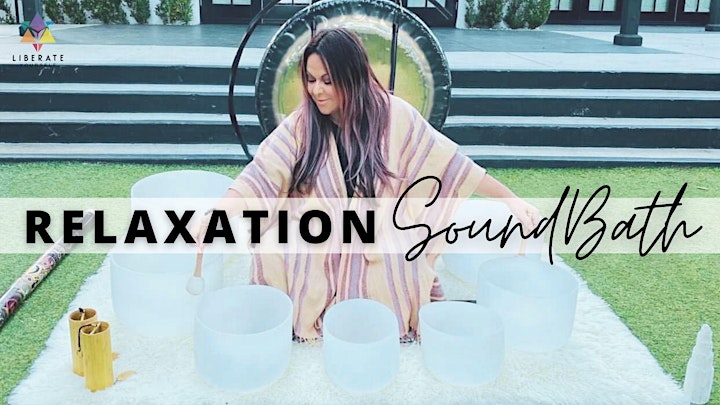 Come ready for an evening of full relaxation and enjoy a Soundbath Meditation led by Sound Healer Gina from Soundbath Haven using 432 hz crystal singing bowls, Tibetan bowls, and other healing instruments to help you destress, rejuvenate, relax, and deeply meditate. The sounds and vibrations used help activate the nervous system, allowing to reduce stress, improve sleep, improve focus and unblock energy.
BREAK FOR FOOD + NON-ALCOHOLIC BEVERAGES WILL BE PROVIDED!
10:30PM – A LOOK BACK AT 2021 & INTENTION SETTING FOR 2022 + BURNING RITUAL & CEREMONY WITH REV DOREENE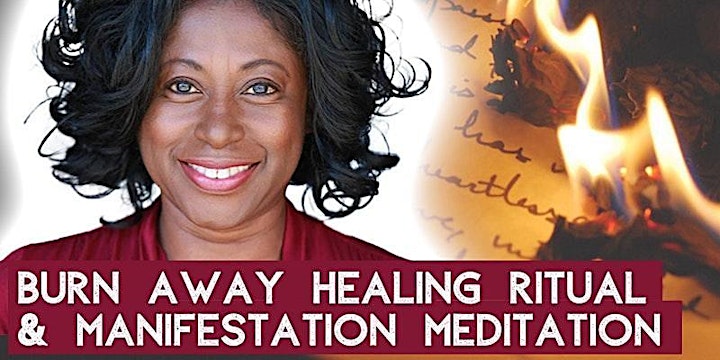 Join us today with Rev Doreene to take a look back at the energy of 2021 and what we have accomplished and gone though, plus getting to set intentions going into 2022 with new perspectives and renewed energy! Whether you want to progress in your career, find new love or remove obstacles in your life, during the ritual portion we will release what no longer serves you and align your desires to the Divine timing of the Universe!
Blessings to all who partake!
MORE ABOUT REVEREND DOREENE
As a multidimensional healer, Doreene has been using her spiritual gifts since her youth. As a child of Jamaican immigrants, Doreene was raised in a household where she was allowed to explore her gifts as a Clairvoyant and a clairaudient. Her studies in tarot and numerology came soon after. As a child Doreene was considered the original caller ID because she was able to tell her Mom who was calling before she answered the phone. She was told by one of her Spiritual Teachers that she was a Healer and thus began her journey into the many healing modalities.
Doreene is a certified Spiritual Healer, a Reiki Master, Certified Angel Team Healer, a Pranic Healer, certified Soul Processor and an Access Bars Facilitator. To her this just means she is channel for Divine Light and Love. An amazing multifaceted healer, she helps clients transform and heal on a deep inner level. Doreene has a sarcastic sense of humor, and warm character that will astound your senses. As a Clairvoyant, Medium and Tarot Reader, she talks directly to your soul and replenishes with pure love. As a Healer she can perform miracles if your mind is open and willing to accept being free from the things that block you from the true essence of your being. Through your guides, teachers and ancestors, she brings forth not only the answers to your questions, but messages you need to hear. Her goal is to teach you how to manifest the things in your life you not only have dreamed of having, but also the things you truly deserve.