IN PERSON | Numerology Workshop with Krishna Camargo
NUMEROLOGY WORKSHOP with KRISHNA CAMARGO
FRIDAY, AUGUST 12TH | 6 – 7:30 PM | $25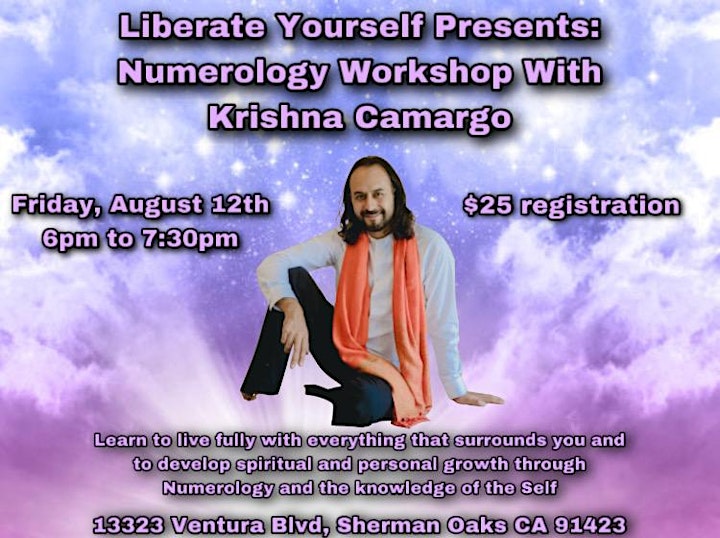 What is my life's mission? What gifts do I have to fulfill it? How was my past life? How do I express my true essence?
These are some questions that surely at some point you have asked yourself, and in this workshop you will learn an effective method to find the answers and to discover your true essence and know where your potential lies so that you can acquire the balance that will boost your fulfillment on the personal, family, professional, social, and spiritual levels.
Numerology and the knowledge of the Self are a way to live fully with everything that surrounds you so that you can learn and put into practice this knowledge that will offer you practical tools to develop spiritual and personal growth.