IN PERSON | Qi Beats + Body Drumming
QI BEATS & BODY DRUMMING with DIANA OSBERG
Tuesday, September 14th | 7 – 8 PM | $25
Release negative emotions and energize with the rhythm of life in this unique in-person class, a blend of Qigong and dance set to music.
Join Diana Osberg and get your groove on. Let loose. And let's have some fun. You'll rev up your qi using your own body as a drum. Thump, drum, slap, tap, and clap with your healing hands to rhythmically stimulate blood flow and qi – your life force energy.
Get ready to sweat in this unique blend of Qigong, dance, and meridian tapping set to music. The movements are easy to follow, allowing you to turn your attention to the music in a moving meditation.
Come into the present moment and become one with the music. Let your movements conjure joy in your heart and soul. Feel the pulse of life in you and revel in the deep pleasure of your heartbeat. And when you sweat, you release toxins from your body helping you to feel more relaxed and energized.
IMPORTANT: Pregnant women should consult with their physician before taking this class.
"Dance, when you're broken open. Dance, if you've torn the bandage off. Dance in the middle of the fighting. Dance in your blood. Dance when you're perfectly free." ~ Rumi
ABOUT DIANA OSBERG: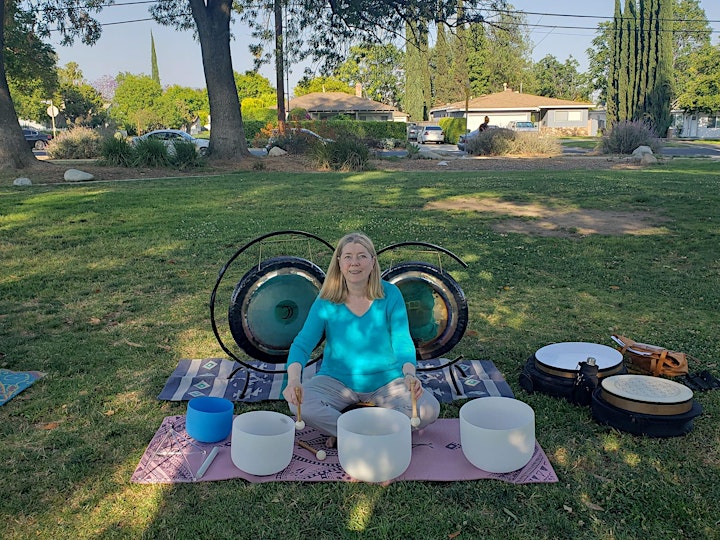 Diana Osberg is certified as a Yin and Restorative yoga and sound healing medicine teacher, focusing on Traditional Chinese Medicine meridians, nervous system response, anatomy, and alignment. She is trained in Sudarshan Kriya breathwork and Qigong and teaches mindful breathing, meditation, and meridian tapping, is a wellness and mindfulness coach, and is founder of Inner Story Retreats. She teaches a weekly Body Tapping class on Wednesdays at Liberate Yourself.