IN PERSON | QIGONG (CHI KUNG) with Tomm Voss (LWP)
QIGONG (CHI KUNG) WITH TOMM VOSS
WEDNESDAY, JUNE 29TH | 12PM
LIBERATE WELLNESS PROGRAM (LWP) LAUNCHES ON MONDAY, JUNE 27TH! ENJOY THE FIRST WEEK OF FREE CLASSES TO COME TRY OUT OUR NEW PROGRAM!
We begin with relaxation exercises to a guided meditation and a state of gratitude, feeling happy and relaxed. The practice then flows from stationary to dynamic movements and back again with synchronized breathing. The class completes with an energy massage students perform on themselves, using their own Qi (pron. chi) to clear any residual blockages and tension in the body. You will leave feeling calm, serene, present and energized.
"You'd be hard pressed to find a teacher more knowledgeable, or more disciplined than Tomm. He doesn't just teach this. He lives it."
— James Van Der Beek, Actor (Dawson's Creek, Pose, Varsity Blues)
"I was diagnosed with Parkinson's twenty one years ago. Practicing Qigong under the guidance of Tomm has been transformational to my health and wellbeing as I have become increasingly aware of the powerful healing potential within me. Tomm's teachings have supplanted the negativity with positivity, and the hopelessness with purpose and possibility. "
— Yvonne Latchford, Grandmother, CEO of Really Care
ABOUT TOMM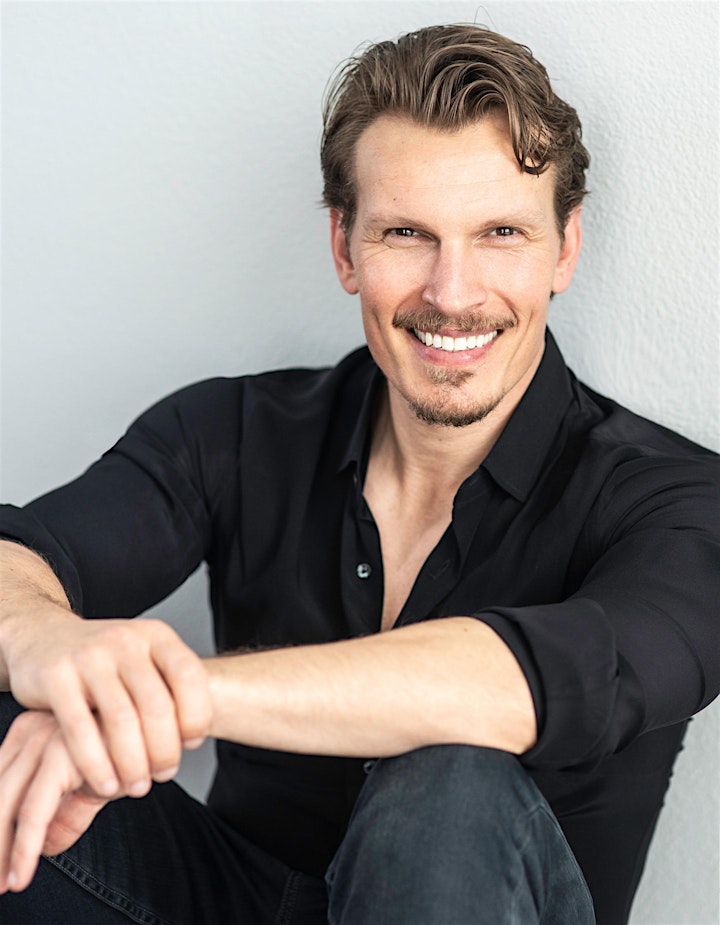 Tomm Voss is a Qigong teacher and world champion martial artist as well as a holistic nutrition, fitness and life coach.
After a decade as a professional bodybuilder and spokesperson for Men's Fitness and Muscle & Fitness magazines, the extreme demands of that industry took a toll on Tomm's body. In 2007, he was sent to the ICU and diagnosed with a severe autoimmune disease known as Henoch-Schönlein Vasculitis, the treatment of which caused Hypothyroidism. He was told he would need to take prescription drugs for the rest of his life.
Tomm then embarked on a journey to heal himself. He became a student of Grandmaster Zhou of the 18th generation Wudang Dragon Gate Qi Gong lineage. Through the guidance of Master Zhou, Tomm learned to balance his system through Qigong and holistic nutrition, and cleared himself of any need for medication.
In 2015, Tomm traveled with his mentor to the holy temples in the Wudang Mountains of China. When he returned to the US, it was clear that the time had come to begin teaching the art of Qigong.
Tomm now supports groups and private clients in healing themselves from imbalances and chronic illnesses such as Parkinson's, autoimmune diseases, diabetes, high blood pressure, and cancer. He facilitates people in learning Qigong anywhere in the world on Skype, or in-person in Los Angeles.
Over the years, Tomm has studied many forms of martial arts. In 2016, Tomm became the Eskrima World Champion, and attributes much of his success in competition to the strong foundation that Qigong has given him.
As a Qigong, nutrition, fitness, and life coach, Tomm is honored to help guide people of all ages and walks of life in achieving the balance and vitality required to live their greatest lives now.