OUTDOOR GARDEN | Sensual Embodiment with Ana Liz (LWP)
SENSUAL EMBODIMENT with ANA LIZ
MONDAYS | 11:30AM
SATURDAYS | 9AM
$25 DROP-IN | FOR PACKAGES, PLEASE INQUIRE IN STORE OR GIVE US A CALL AT 818-387-6201
Sensual Embodiment is a form of expressive dance meant for ALL BODIES, at any age and fitness level. Focusing on movement to enhance awareness and expression, it soothes the nervous system and clears mental chatter, bringing you into your authentic embodied experience. Learn to listen, understand, and trust sensations, feelings, and insights that arise through the body, unlocking unlimited growth potential. You can feel pleasure and connection through your embodied senses, process and release heavy emotions, heal old wounds, and develop new patterns of moving through life that will improve your relationships with Self, others, and life itself. It doesn't matter what it looks like outside, but how it FEELS to inhabit your body and sensual expression!
ABOUT ANA LIZ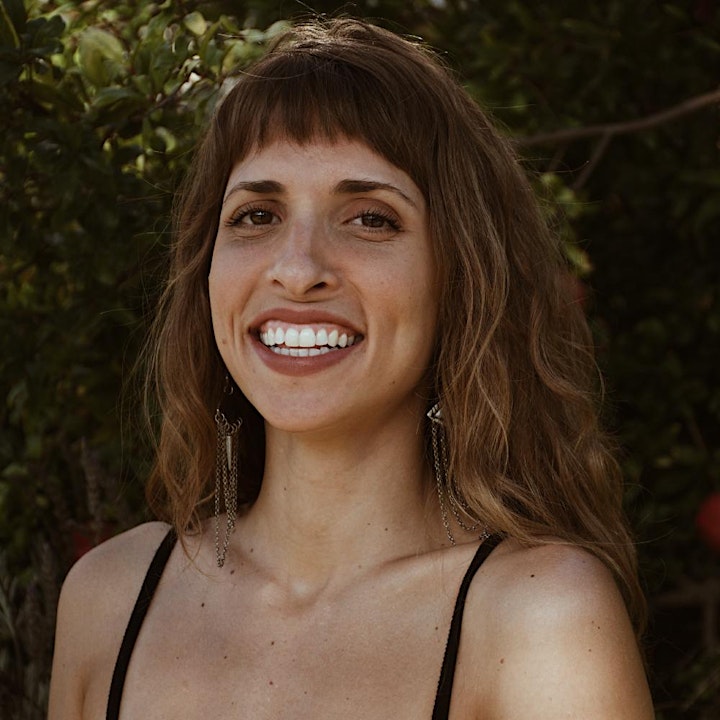 Ana Liz (she/her) is a Latina woman from Brazil, based in Los Angeles since 2016. She is a Healing Artist, Somatic Practitioner, and Meditation & Mindfulness Teacher (IMMA / CPD).
With a trauma-informed approach, Ana mentors women and queer folks to enter and inhabit their bodies consciously to access the depths of their psychological and emotional processes, and, through the body and creative expression, heal and create positive change.