IN PERSON | "Your Body as a Magic Vessel" Full Moon in Pisces Edition
"YOUR BODY AS A MAGIC VESSEL" FULL MOON IN PISCES EDITION
YOGA, TAROT & SIGIL MAGIC FOR MANIFESTATION
Saturday, September 10th | 5 – 6:30PM | $22
Join Christine aka, The Fitness Witch LA, as she takes you through the current astrological energy fields to navigate the most beneficial path to your current goals. This class focuses on the two week moon cycle between full and new, where we benefit the most from focusing on what needs to be released so we can get out of our own way and move towards our goals. Kundalini yoga, journaling, tarot, and sigil magic are used to get past our blocks and obstacles to a clearer view of what's ahead for us, if we only have the courage to look.
Connect with Christine : @thefitnesswitchla on instagram
ABOUT CHRISTINE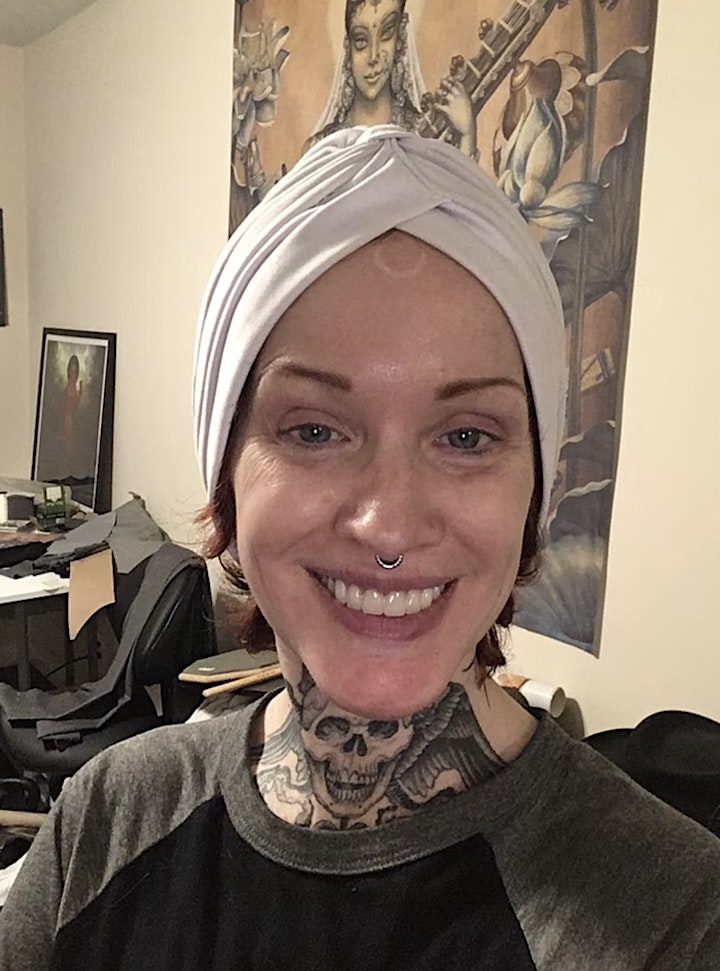 Christine O'Day is an esoteric life coach and personal trainer born in New Jersey and raised by the fiery spirit of New York City's underground music and performing arts scene. She's been a student of fitness, yoga, witchcraft, shamanic practices and the occult since her teens. She was called to Los Angeles to continue her work, helping others the same way she was able to help herself.