Sensual Embodiment & Somatic-Expressive Dance with Ana Liz
Get ready to feel more confident, empowered, and alive in your body!
Quiet the mental chatter and find your body's flow! 
Sensual Embodiment & Somatic-Expressive Dance guides you to feel your body and express yourself freely!
Through playful, creative movement exercises, you will connect with your innate sense of joy, sensuality, and vitality, discovering new ways of moving that feel natural and fun. 
By focusing on your internal experience of movement rather than trying to perform a certain way, you'll cultivate a deep connection with your body and tap into your inner wisdom and personal rhythm. 
Whether you are a seasoned dancer or just starting out, you'll find a supportive and judgment-free space to explore your unique expression and connect with yourself in new ways. 
*Contact Ana Liz Ceregatti with any questions: [email protected] / IG: @analizceregatti @embodiedcreatures / www.embodiedcreatures.com
As a part of Liberate's Wellness Program, this class is included with Membership.
PRICE:
This class/event takes place in our outdoor garden that's equipped with space heaters and blankets, please dress accordingly.
PLEASE NOTE: LAST MINUTE CHANGES (SUBS & CANCELLATIONS) ARE SUBJECT TO HAPPEN. PLEASE CALL US IF YOU HAVE ANY QUESTIONS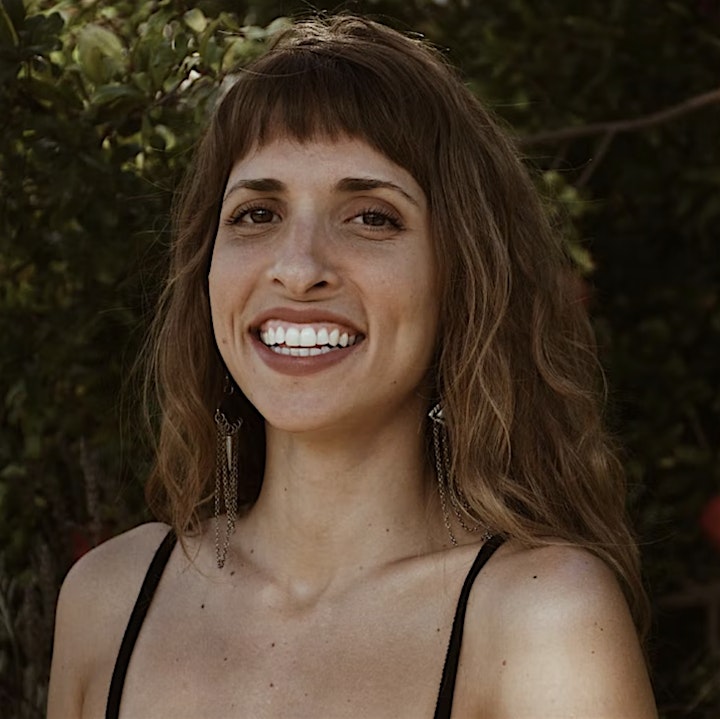 ABOUT ANA LIZ
Ana Liz is an Integrative Embodiment Practitioner and Educator, Somatic Meditation & Mindfulness Teacher, and Multidisciplinary Artist. Harnessing movement, authentic creative expression, and somatic awareness to access and express our inner wisdom, she guides clients through processes of uncovering, embracing, expressing, and embodying their core self, promoting healing, personal empowerment, conscious spirituality, and social change.
Her classes are inclusive and accessible, welcoming those who wish to delve into the well of their bodies to find freedom, pleasure, and deep connection! Ana works with private clients and teaches classes and workshops regularly.
WATCH ANA LIZ on LIBERATE THE PODCAST
The clip above is excerpted from episode 161 of Liberate The Podcast: REDISCOVER YOUR BODY AS THE GROUND OF YOUR SPIRITUAL PATH with Ana Liz Ceregatti. Watch the full episode here: https://youtu.be/rVlZmtzxwvk
ABOUT LIBERATE
More than a yoga studio, Liberate Yourself is a community created for spiritual and magically curious peeps like you! Everything we offer in our space – from infrared saunas to soundbaths, from classes to psychic readings, energy healing and crystals – is dedicated to helping you heal, transform and feel empowered to live your greatest life.
VIEW ALL OF LIBERATE'S EVENTS
We have an incredible number of amazing events on our calendar every month beyond our Wellness Program. Full Moon Circles, Sound Baths, Acupunture Meditation, Cacao Ceremonies, Past Life Regression Journeys and lots, lots more. Check out our full calendar here:
https://liberateyourself.com/calendar/