LIVESTREAM | An Intimate Evening with Kimberly Meredith
FRIDAY, MAY 13TH | 7 – 9 PM | FREE FOR LIVESTREAM
Evening with Kimberly and her Guides will guide you with special exercises to activate and balance your Chakras!
This live-channeled class will be based on chapter 5 of Kimberly's book, Awakening to the Fifth Dimension. For your best experience, Kimberly encourages and asks that you kindly read chapter 5 in advance of this webinar. Her book is available everywhere books are sold.
It's time to learn how to activate and balance your chakras! The Chakras are your body's energy centers. Your Chakras unite your physical self with your energetic spiritual self, connecting you with the Divine energy of the Universe and God! When your Chakras are aligned and balanced, everything in your life flows more smoothly, benefiting you physically, mentally and emotionally!
Kimberly will guide you in the following:
Review of your Chakras with her mediumship and know exactly where you need help
Learn how to tune and balance your Chakras
Exclusive 5th Dimensional Chakra-Balancing System Exercises
Aligning Hands
Self-Protection Chakra Closing Seal
Practicing Chakra Balancing exercises!
Come and be motivated by the angelic Kimberly Meredith to start connecting more deeply with your Angels and Guides! If you are reading this information, you are already on the right path. You CAN also purchase your book at the store with picture and autograph included with your purchase.
Come join our beautiful class
Websites/Social Media
TheHealingTrilogy.com / Instagram: @meredith.kimberly
ABOUT KIMBERLY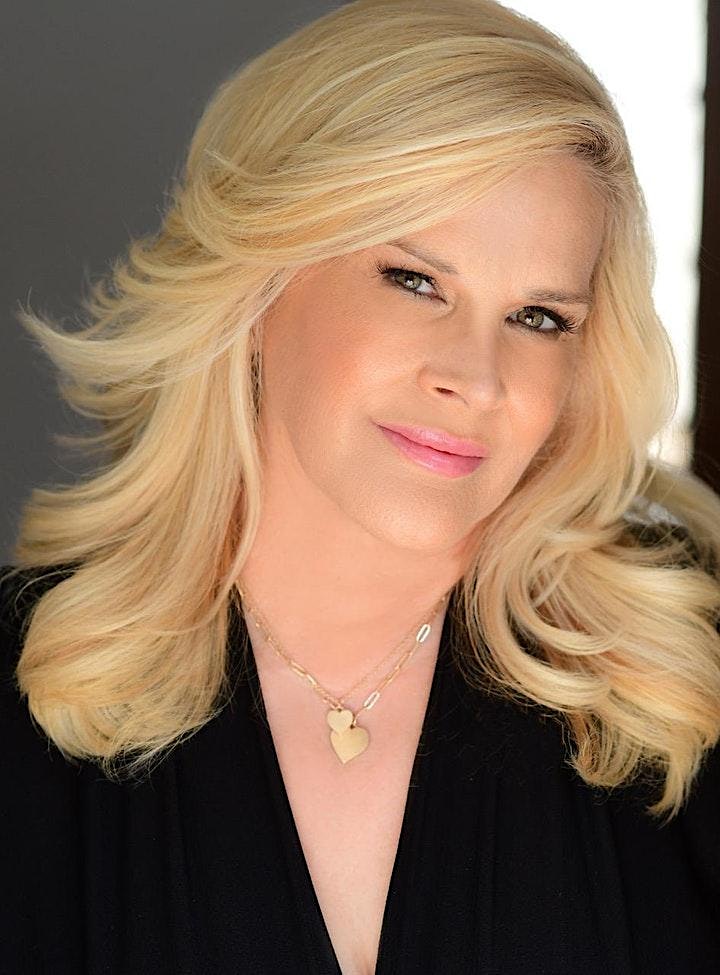 Kimberly Meredith is a best selling author and world-renowned medical medium and healer who has helped thousands of people from around the world. Following an accident resulting in two Near-Death Experiences (NDEs), she received miraculous healing gifts from the Holy Spirit. Numerous research institutes including the IONS Institute of Noetic Sciences have scientifically validated Kimberly's abilities. In addition to hosting the syndicated radio hit, The Medical Intuitive Miracle Show, Kimberly is also a frequent guest on numerous podcasts and nationally syndicated radio shows.
Kimberly's book and audio book, awakening to the Fifth Dimension: Discovering the Soul's Path to Healing are available everywhere books are sold. Kimberly personally narrates the audio book.
Testimonials
"Kimberly Meredith is an extraordinary healer, and this is an extraordinary book. You will learn the dynamics of fifth dimensional healing and many techniques you can use immediately to strengthen your immune system and live a healthy, vibrant life." -John Gray, New York best selling author of Men Are From Mars and Women Are From Venus
"Kimberly Meredith's Awakening to the Fifth Dimension is a fascinating and valuable read. For anyone looking to heal from a physical illness, mental stress or for those who just want some relief from so much negative and divisive rhetoric that is out there in the world, this book is an escape. Kimberly offers so much useful information on how to improve and grow spiritually, mentally and physically. If just for her meditations and prayers alone, I will carry it with me wherever I travel. I recommend this to anyone who is looking for more meaning, growth and clarity for their healing and happiness." -Linda Small, Executive Director, George Lopez Foundation
"Now with the advance of the new paradigm in science, remote healing is just as scientifically valid as classical proximal healing. And spiritual healing is the medicine of the future transcending both space and time. This book testifies to these truths and shows that Kimberly Meredith is the Edgar Cayce of our time. This book will be your guide to a healthy and wonderful life." -Dr. Ervin Laszlo, author of Science and the Akashic Field
"Kimberly has a unique ability to sense areas of the body and mind that need healing, and to direct appropriate healing energy to those areas. Other famous healers and intuitives, such as Edgar Cayce, have given a great variery of suggestions for healing. But none have laid hands upon, nor focused scalar energy toward, the many who have consulted them. Caroline Myss is a gifted medical intuitive, but she does not provide spiritual healing. Kimberly, though still early in her successful spiritual healing work, has the potential to become one of the greatest healers and medical intuitives of this century." -C. Norman Shealy, MD, PhD, Neurosurgeon, CEO of the International Institute of Holistic Medicine and bestselling co-author of Anatomy of a Spirit (with Caroline Myss)