LIVESTREAM | Mediumship 101
MEDIUMSHIP 101 WORKSHOP with MANNA
SATURDAY, AUGUST 6TH | 4 – 6PM | $35
Develop your Mediumistic abilities in this Month of Love and communicate with a loved one in the afterlife. This Unique Mediumship Workshop was developed through Channeled Messages from our Loved Ones on the other side of the energy realm. You will learn about the role of a Medium, enhance your Spiritual Skills, discover how Energy Beings are interconnected and transcend Spiritual Realms. In this 2-hour workshop, you will delve deeply into the role of energy and vibration in explaining other dimensions and realms and how and why a Medium can transverse these planes to communicate with those who exist in Non-Mass Form.
You will gain a complete understanding of what a Medium is. You will learn about the interconnectivity of energy and the science behind mediumship.
At the end of the Workshop, you will work with a team of Mediums to receive Mediumship Readings and communicate with a loved one who may want to reach out to you.
ABOUT MANNA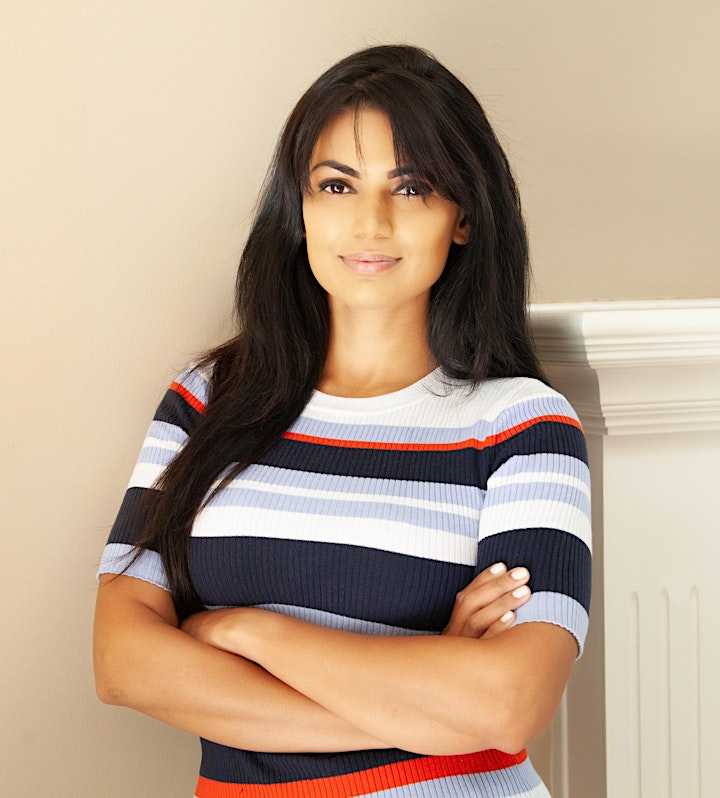 Spiritual Life Coach | Medium | Intuitive Meditation Guide
A psychic medium, spiritual guide and a life coach, Manna is passionate about training aspiring leaders and change makers in the intersections of cultural healing, animist ethics, and the Art of Consciousness. Her teachings empower you to explore your higher spiritual self, encouraging you to seek the answers that lay within you and to build the life of your choosing. She is an initiate in and has learned from teachers of Mahayana Buddhism, Hinduism, Mongol Buryat, and Islamic Sufism.
As a Spiritual coach to some of the Royal Family Offices in the Middle East, Manna guides Mediumship, Intuitive Consciousness Studies, Ancestral Lineage Healing, Neurolinguistic Programming, Neurobiology of Compassion and Acceptance in the US as well as overseas. She guides Certification Programs and Workshops at the DEN Meditation, Shambala Intuitive Healing, CHIT, Bodhgaya Institute of Consciousness Studies, Liberate Yourself working with individuals as well as groups at different levels of training.
Building and Running Humanitarian Organizations for more than a decade, Manna understood that her path in life is of empowering people, of helping, guiding them to self-discovery, helping them take their power back, define their own boundaries, and live a life of fulfillment and spiritual contentment. In Manna's view, spirituality, and science, the sacred and the material live hand in hand. She sees people as spiritual beings meant to experience the material world. For her, Freedom, Liberation of the Body, Mind and Soul is fundamental to a healthy life. Our True Self, the Unfiltered, Unprogrammed Self is available to all if we make a conscious effort to strike a balance between our material world and the invincible spiritual world.
As humans we are programmed to look for validation outside of ourselves, look for happiness, joy outside of ourselves. We are told that attaining a joyful state of mind is dependent on some outside source, whether it is a relationship, spouse, partner, children, pets, jobs, money, cars, and so on and so forth. Attaining that absolute state of joy comes from within ourselves. Manna teaches techniques to separate the physical body and mind from the Spirit. Our Body and Mind are supposed to serve us, the Spirit and not the reverse. Her focus is helping people establish the distinction between the physical and the spirit, while appreciating both yet understanding that our Spirit, Our Soul should always be in the Driver's Seat.