LIVESTREAM | music.:breath: how to use your breath & deepen core strength
MUSIC.:BREATH with JEN CHENG
THURSDAY, JANUARY 13TH | 11AM – 12PM | $15
music.:breath is a unique breath workshop that helps you see your body as a musical instrument so you can learn how to better use your breath and deepen your core strength with playful exercises!
Developed by mind-body fitness instructor Jen Cheng, who integrates her knowledge of vocal techniques as a singer and experience in tai chi, yoga, and GYROTONIC, students will learn to:
release tension in neck, jaw, and body to free the breath and voice
connect deeper into core strength, including "low abs" and pelvic floor
feel the 3-D torso, to breathe deeper into lungs and release back tension
improve cardio and stamina
learn how long exhales help you find calm and decrease anxiety
find confidence in public speaking
feel a more integrated body – learn how your body is a musical instrument
Students will get exercise notes and be empowered to do some breath exercises that don't take any extra time in your day – integrate into your shower routine or other daily activities. No singing or music experience required – just a playful attitude to learn how to breathe better! You will receive a recording of the workshop so you can use it for practice later, or if you can't make the timing of the workshop, you can still get personalized support by answering our pre-workshop survey.
Questions? Please email Jen directly ([email protected])
ABOUT JEN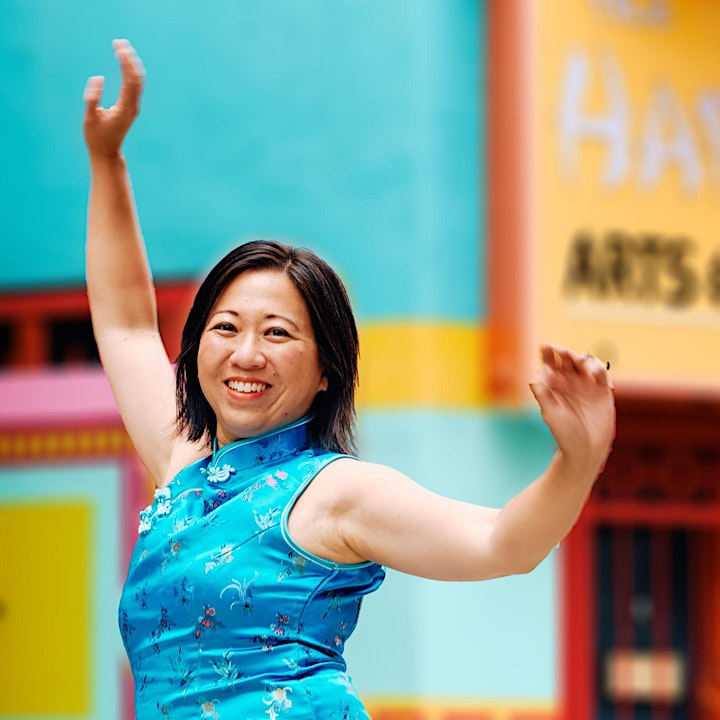 Jen Cheng is a mind-body health educator who created the music.:breath workshop format as she noticed how even singers and performers sometimes don't know how to breathe well. With her training from leading fitness experts in New York City and Europe as well as her own training in vocal techniques and tai chi, Jen brings a perspective of East meets West and holistic healing. Jen has over 16 years of experience specializing in rehab fitness with a variety of students from athletes and dancers to cancer survivors. Jen enjoys teaching with creative imagery and laughter.
You can read more about Jen: www.JenCvoice.com/coaching