LIVESTREAM | Reiki & Restore Yoga Flow
REIKI + RESTORE YOGA FLOW with TANIA
THURSDAYS | 9 – 10AM | $20 | LIVESTREAM ONLY!
Experience the many benefits that Reiki has to offer with a relaxing Restorative yoga practice. Release tension with gentle reclined poses that incorporate tons of props for comfort & support. The combination of these practices leads to a state of receptivity in which all levels of the body can begin to open and heal. Making it possible to access deep levels of relaxation when infused with Reiki energy healing. You will be guided through a meditation that creates an environment for the mind and body to open and receive Reiki healing. You will then become deeply restored through various long holds with the full support of props to experience ultimate relaxation. Please be prepared with pillows and blankets to allow for complete surrender and release.
Reiki is a form of alternative medicine that was discovered in Japan by Usui Sensei and has been practiced for over 100 years. Reiki is channeled energy coming from the purest and highest levels of consciousness. Reiki adapts to the needs of each individual so it knows exactly where to go in the body.
Strengthens the immune system
Promotes personal awareness
Relieves pain and discomfort
Fosters natural self-healing
Promotes relaxation
Reduces stress
Balances energy in the body
Promotes restful sleep
CONNECT WITH TANIA:
www.healingwithtania.com
IG @healingwithtania
ABOUT TANIA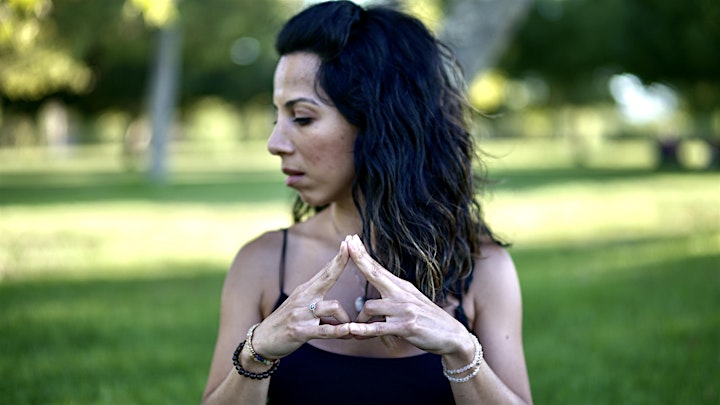 When I was 16 years old I was in a grim car accident and suffered a traumatic brain injury. Unfortunately I received minimal treatment post accident and after many years of experiencing pain, anxiety, and depression I found hope in holistic healing. Through my healing journey, I discovered the amazing power of Reiki, healing with Crystals and Yoga.
Experiencing the different healing techniques firsthand, I was able to finally understand that my pain was connected & I was using a whole(istic) approach to healing- mind, body, and spirit. As a woman that went through healing and is still going through it, I believe what sets me apart is my compassion and empathy for others, I come from a place of understanding, I can relate. I believe everything I went through was exactly why I do what I do. I can create space for others because I have been through it, I understand it in so many ways. I care about being of service, I care because I went through it, I know it's heavy, I know it's a process and I know how much it means to have someone who can understand that feeling. Honestly, this is my life's work. I am able to do this with the guidance of my ancestors and loved ones.
I combine the practices of Reiki, Crystals, and Yoga to create an enhanced healing experience.
Woman owned – Afro-Ecuadorian – BIPOC Healing Facilitator
I infuse my knowledge and experience to alchemize a unique, individualized session for you.
1. Tania is the best! I've had 2 reiki healings with her so far and I plan to have several more in the future. The first one was a private session and the second was with a group or class. Whatever the setting or structure of the healing session is, you leave feeling 10 times better than when you came in. With a warm and welcoming environment, you can trust that your healing is in the right hands. I highly recommend Tania for anyone trying to find restoration, balance or just a little peace in their lives. You won't regret it! -David G.
2. Tania is amazing! If you're looking for great energy while working on your practice, Tania is it!!! I was used to the class atmosphere not realizing my poses did not have the best posture. With a class size of 15 or more who was going to notice??!! Tania on the other hand is with you every step of the way, to guide you in the direction you best fit into. Her voice is so gentle and soothes you right into the atmosphere needed for Yoga. You won't regret a single minute of your practice with her!! -Sandy M.
3. Tania has been absolutely crucial in my developing skills to lessen my anxiety to normal levels. She has also done wonders with her healing skills in terms of Reiki and crystals. I was skeptical about Reiki until I had my first session with Tania. I was amazed at how calm and at peace I felt just after one session. And what I love most about Tania, is that she understands my anxiety because she has been there and has overcome it's debilitating effects and is more able to empathize and treat. -David W.