LIVESTREAM | SCORPIO NEW MOON WOMEN'S CIRCLE, MOONOLOGY & SOUND BATH
VIRTUAL SCORPIO NEW MOON WOMEN'S CIRCLE, CEREMONY, MOONOLOGY AND SOUND BATH with KIRSTEN KOROT
NOVEMBER 4TH | 6:30 – 8 PM PST | $25 Early Bird, $30 Day Of | LIVESTREAM ONLY!
*DISCLAIMER: EVENT WILL BE RECORDED. THE RECORDING GOES OUT ONLY TO OTHER WOMEN WHO SIGN UP TO ATTEND LIVE OR ON THE REPLAY. THIS IS A SACRED SPACE WHERE WHAT IS SAID IN THE CIRCLE STAYS IN THE CIRCLE AND WE LEARN FROM EACH OTHER THROUGH OUR SHARED EXPERIENCE AND WISDOM. *
SCORPIO NEW MOON THEME IS TRANSFORMATION
This Scorpio New Moon focuses on transformation and this night is about empowering you to be the force for change in your own life. Helping you to make progress in any areas of your life where you feel stuck, uncertain or in that "in-between" state and are ready to make a shift and change to move forward and a new beginning aligning with the lessons of this New Moon.
Are you seeking a sense of community with other women.
Do you feel alone and want to have a sacred loving open-hearted space to share your thoughts and feelings authentically.
COME JOIN US IN THE CIRCLE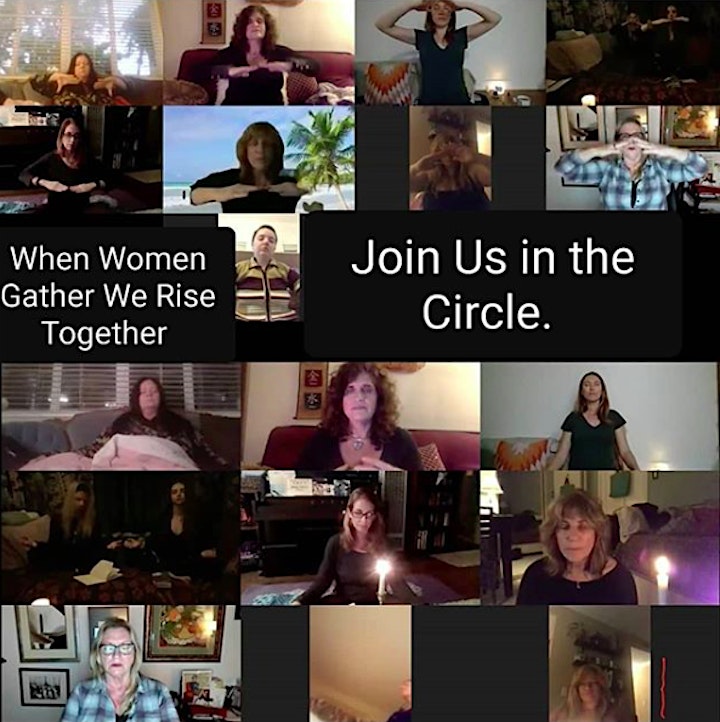 This is a safe space to be seen,held, heard and supported
Learn how to harness the energy of the lunar phases and connect deeper with your body, mind and spirit.
Learn how to deepen your intuition, get clarity and remove blocks standing in the way of what you truly want to manifest in your life.
Reclaim your voice, step into your power.
Relax, refresh and rejuvenate your spirit with the magic of the moon and the healing energy of sisterhood.
WHAT TO EXPECT:
Certified Moonologer™ Kirsten Korot will share about the energies of this particular New Moon in Scorpio and how to work with Moonology in your everyday life for manifesting your best life with the Moon as a guide for self-care.
Kirsten will guide you through open sharing, guided visualization, intention setting ritual , a new moon sound bath, group oracle card reading and sisterhood sharing.
Feel more grounded, balanced, and empowered in your own intuitive wisdom and more connected to your body, mind and spirit.
Magic and healing happens when women gather together.
We need each other more than ever.
WHAT TO WEAR AND BRING:
Dress comfortably (even pjs welcome this is a very come as you are relaxed vibe)
Bring a blanket and pillow to get extra comfy for the sound bath portion.
Bring a candle and lighter for our Full Moon Releasing and Forgiveness Ritual
Bring a journal or paper and a pen to do your moon journaling.
Create a sacred space for yourself with any of your favorite crystals, grounding stones, palo santo, sage or incense, cup of tea or favorite beverage.
SOUND QUALITY – Best to listen with headphones to put yourself in the center of the sound during the sound bath and to take in the full energies of the experience.
Use the bathroom before we begin so as not to interrupt the circle (if you need to get up or move around please shut off your video so as not to disturb the flow of the circle)
ABOUT KIRSTEN

Kirsten is a certified sound healing practitioner and intuitive wellness and mindfulness coach. She is also a certified moonologer. Kirsten offers monthly online and in person Moon Circles and private online Moonology Reports and 1:1 Moon Sessions. Kirsten is also known for her Healing Day & Sound Bath with Wolves and her Sound Baths for People and their Dogs recently featured on KTLA 5 Live and the new Netflix Series "Pet Stars".
In addition to online and in person classes on Zoom and You Tube, Kirsten provides private, group and has provided corporate wellness sessions for companies like CNN, WarnerMedia, Cartoon Network and Lululemon.
CONNECT WITH KIRSTEN:
https://www.kirstenkorotinternational.com
Facebook @ kirstenkorotinternational
Instagram @ kirstenkorotinternational