Lunar Flow & Yoga Nidra Meditation with Kimi Moon
LUNAR FLOW & YOGA NIDRA MEDITATION with KIMI MOON
As a part of Liberate's Wellness Program, this class is included with Membership.
PRICE:
The Lunar Flow class is designed to tune into the lunar energies that reside within all of us, in yogic principles this is the Ida energy channel. You will gently flow for about 30-45 minutes, with lots of emphasis on opening the heart, hips and shoulders.
After the flow portion of class you will set up for Yoga Nidra meditation. Just imagine a super long savasana. You will tune out and get into a deep state of relaxation.
This form of meditation is deeply soothing to the nervous system, moving the body from the sympathetic state "fight, flight, freeze" to the parasympathetic state "rest, digest and restore". Yoga Nidra is also crucial in helping manage stress and anxiety. Our mind body connection is crucial to our overall health and wellbeing…they are not separate from each other. With continued practice of Yoga Nidra, you are able to rewire your brain during meditation…neuroplasticity.
I am excited to see you in class.
This class/event takes place in our outdoor garden that's equipped with space heaters and blankets, please dress accordingly.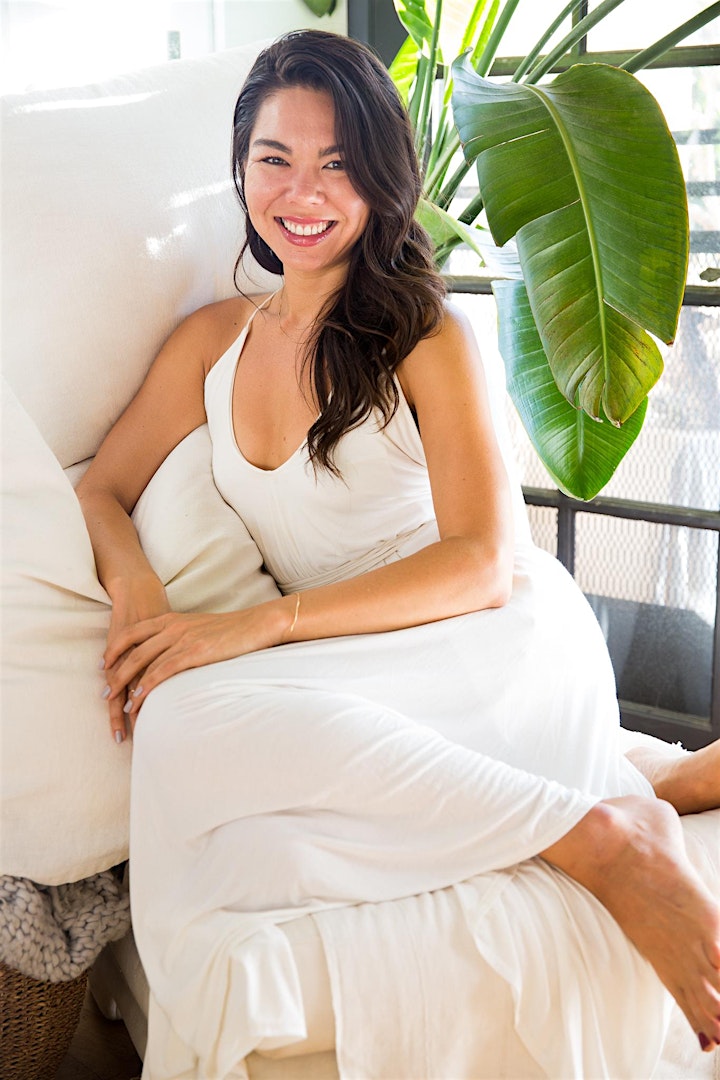 ABOUT KIMI
My mission as a teacher is to create an inclusive space for all folks. I am here to hold space for people to be seen and heard without judgment. My daily practice of yoga cultivates compassion for myself and for humanity.
It is my mission to allow others to feel safe and included in a space where they can explore their inner dialogue and become a witness to them, to honor the ancient tradition of yoga, and to guide others to see that it is more than the asana practice.
I meet others where they are in their practice and hope to plant the seed of seeking a journey that will lead them to a greater understanding of Self.
I hope to share the gift of yoga with others so that they may be less attached to suffering, and to be led to moksha…liberation. May we practice together on and off the mat.
400 hours Yoga Teacher Training and Certified Breathwork Facilitator
ABOUT LIBERATE
More than a yoga studio, Liberate Yourself is a community created for spiritual and magically curious peeps like you! Everything we offer in our space – from infrared saunas to soundbaths, from classes to psychic readings, energy healing and crystals – is dedicated to helping you heal, transform and feel empowered to live your greatest life.
VIEW ALL OF LIBERATE'S EVENTS
We have an incredible number of amazing events on our calendar every month beyond our Wellness Program. Full Moon Circles, Sound Baths, Acupunture Meditation, Cacao Ceremonies, Past Life Regression Journeys and lots, lots more. Check out our full calendar here: