Mystic Dance of India (Outdoor Garden)
MYSTIC DANCE OF INDIA with ESTELLA
TUESDAY, NOVEMBER 29TH | 5:30PM | $25
Join us in this introduction to the Mystic Dance of India through an experience of its graceful moves and rhythms, "pranayams" (breathing exercises), yogic postures, "mudras" (hand gestures), and magical music for the harmonization of body, mind and soul.
-Wear comfortable clothes.
-No previous dance experience needed
ABOUT ESTELLA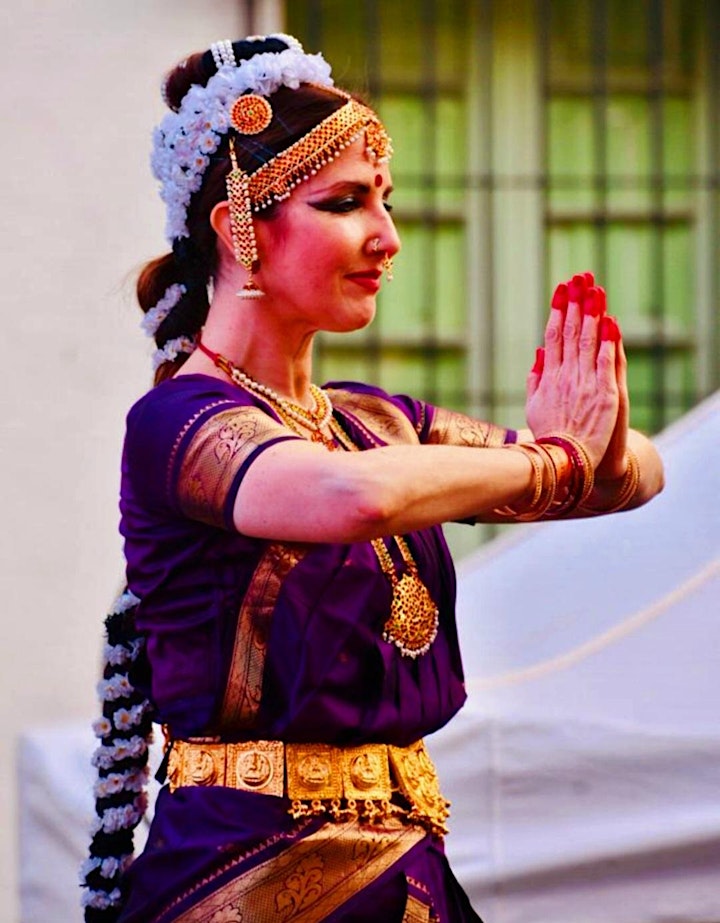 I am a Classical Indian dancer trained in a dance style from South India, called "Kuchipudi". This a very ancient and spiritual dance form that blends elements of ballet, yoga, expression, and concentration through the grace of its steps and movements, yogic poses, and healing mudras (hand positions). Also, being a former practitioner of hatha yoga for many years, through the practice of Indian dance I could come to confirm the unity of both yoga and dance to harmonize body and mind, and release stress, by harmonizing the energy in the chakras, activating the energy centers through footwork and mudras (hand positions that tap different energy centers in each fingertip), producing a peaceful mental state as a result. So it is my passion and joy to share with others this energizing and uplifting experience.