New Moon New Year Women's Circle: Awaken Your Vision for 2023
NEW MOON NEW YEAR WOMEN'S CIRCLE: AWAKEN YOUR VISION FOR 2023 with KIRSTEN KOROT
FRIDAY, JANUARY 20TH | 7 – 9 PM | $49 OR $90 FOR TWO TICKETS!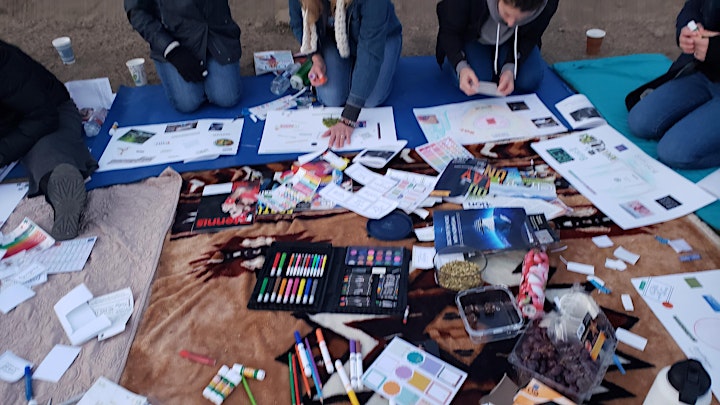 Awakening your Vision for 2023 with a Manifesting soundbath meditation, moonology insights for this 1st New Moon of the New Year and vision board creation workshop.
We welcome in the New Year with the 1st New Moon of 2023 a perfect time to set a New Vision for our Life in the year ahead.
Come for a night of fun, creativity, setting intentions, and energizing them with some sound healing while we raise our vibrations together in the collective energy of our sisterhood pack.
We will begin with Moonology insights for the current New Moon energy and a guided meditation and short sound healing to ground yourself and focus on your the intentions you want to set for the New Year.
Then, you will be led through an experiential process Kirsten uses to help you create your vision board.
It is not about creating a board of goals or material acquitions. This is how to create a vision board that presents a Vision for your Life and you can use it to meet you where you are at now even if you may not know exactly what you want. You will learn how to align with what you want to feel and connect to the feelings and vision even if you haven't had it before.
INTENTION + VISION WILL HELP YOU AWAKEN YOUR PURPOSE OPENS THE ENERGY AND VIBRATIONAL MATCH FOR IT TO SHOW UP IN YOUR OUTER WORLD.
Kirsten will share key steps in creating a powerful Vision Board in a way that is mindful of what images, symbols, words you put on your board and and the way you want to feel when you look at it and work with it throughout the year ahead. We don't approach it from goal setting or materialistic approach but a more elevated approach to allow for "this or something better" to show up for you.
We get together as a group and create our vision boards and set intentions and in doing it together as a collective it raises our own vibration and potential at the same time.
Kirsten will provide inspirational words, stickers, art supplies, visionboard, scissors and glue as well as lots of images to choose from but feel free to bring your own magazines, photos and supplies to add to your personal vision board for 2023. Make sure they are things you mindfully choose that represent a feeling you want to feel in the year ahead.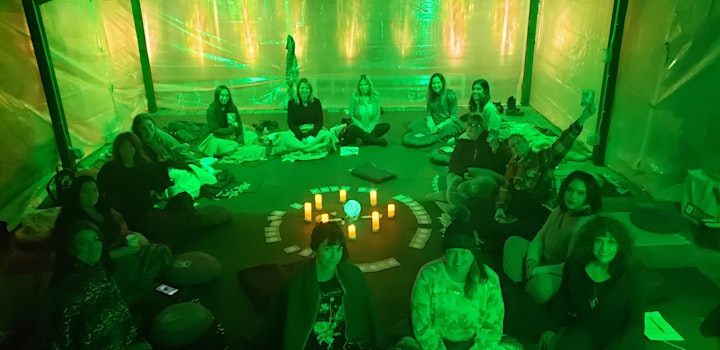 This circle is an opportunity to:
Create connection and community with other women in a safe and sacred environment.
Tune into your own feminine wisdom, inner power and intuition.
Experience intention setting, ritual, and open-hearted sharing.
Create an energetic circle of support, nurturing, and healing for yourself and other women
This circle is open to any and all women, non-binary, femme, or female-identifying beings. Join us!
A New Moon marks the beginning of a new cycle and a time for turning inward and reflecting – planting seeds of intention for what you wish to manifest in your life. We plant the seeds when the Moon is "new" and nourish them as the Moon grows into fullness.
What Happens in the New Moon Circles:
Moonology™ insights around the energy of this particular New Moon
Creative Rituals
Moon Journaling to connect to your own intuition and gain clarity on setting your New Moon intentions
Open-Hearted Conversations to connect, share, empower and support one another as women in a safe, non-judgmental loving space
Sound Bath Meditation
Women throughout history have gathered during this time to support and empower one another in a journey of deep introspection.
What to bring and wear:
Please bring a JOURNAL OR PAPER AND PEN
Feel free to bring your crystals or sacred items that have meaning for you to energize it and your intentions in the circle.
Wear comfortable clothes you can move and sit in and bring layers since we are outdoors in the garden area. DRESS FOR COMFORT AND BRING LAYERS: yoga clothes, stretchy jacket/sweater, leggings/leg warmers, etc.
We provide yoga mats, pillows, and a blanket already set up for you on arrival. You are also invited to bring your own blanket/pillow/eye pillow and whatever you need to get comfy and cozy.
We will have hot water and tea available.
***NO LATE ENTRY SO AS NOT TO DISTURB THE ENERGY AND FLOW OF THE CIRCLE****.
PLEASE ALLOW YOURSELF TIME FOR PARKING AND TO CHECK IN AT THE FRONT DESK.
ABOUT KIRSTEN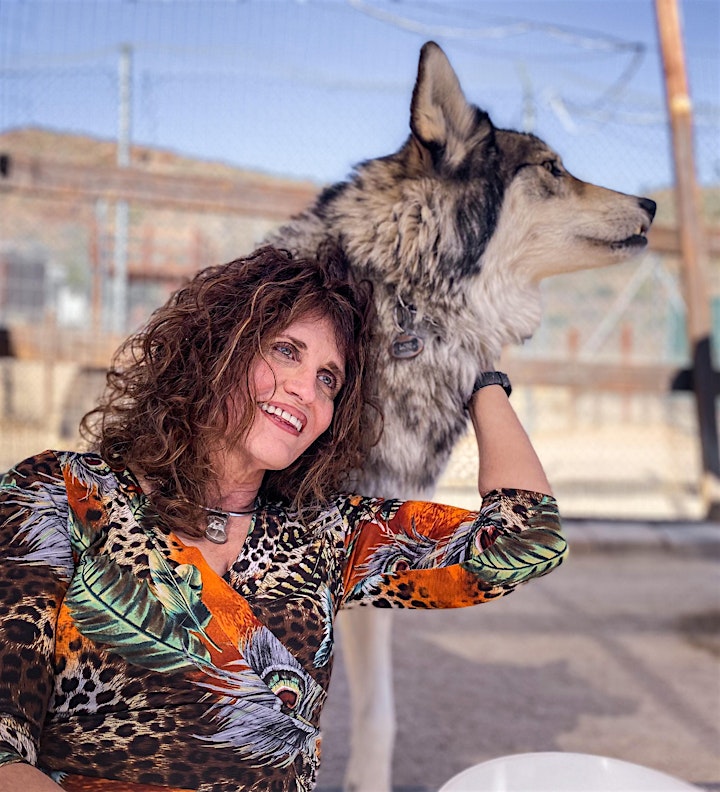 "A healthy woman is much like a wolf: robust, chock-full, strong life force, life-giving, territorially aware, inventive, loyal, roving."
"Practice listening to your intuition, your inner voice; ask questions;
be curious; see what you see; hear what you hear; and then act upon what you know to be true. These intuitive powers were given to your soul at birth."
– From Women Who Run With the Wolves by Clarissa Pinkola Estés
Kirsten is a certified Moonologer™, sound healing practitioner and intuitive coach. She offers monthly online and in person Women's Moon Circles and private Moon Sessions. Kirsten founded Nature Nurture Experiences in 2012 to connect people with the healing power of nature, sound healing, animals and mindfulness practices.
Kirsten is known for her Healing Day & Sound Bath with Wolves and her Sound Baths for People and their Dogs recently featured in the Netflix series "PET STARS", KTLA 5 Live and WAGS TO RICHES on Million Stories TV.
In addition to online and in person classes on Zoom and You Tube, Kirsten provides private, group and has provided corporate wellness sessions for companies like CNN, WarnerMedia, Cartoon Network, Lululemon and various celebrity clients.
Stay in contact with Kirsten:
https://www.kirstenkorotinternational.com
Instagram/kirstenkorotinternational
Facebook/kirstenkorotinternational