OUTDOOR GARDEN | Breathwork with Aubrey (LWP)
BREATHWORK WITH AUBREY
TUESDAYS 12:45PM |$25
In this class, we will harness the power of conscious connected breath in order to dissolve the ego and tap into the subconscious mind. It is in the subconscious mind that we greet our higher selves. With the power of breath alone, we are able to move stagnant energy through the body, release past traumas and stuck emotions, and ultimately, find a higher sense of purpose. We will focus heavily on self-love and forgiveness. This practice is also great to boost the immune system, reset the nervous system, and oxygenate the blood.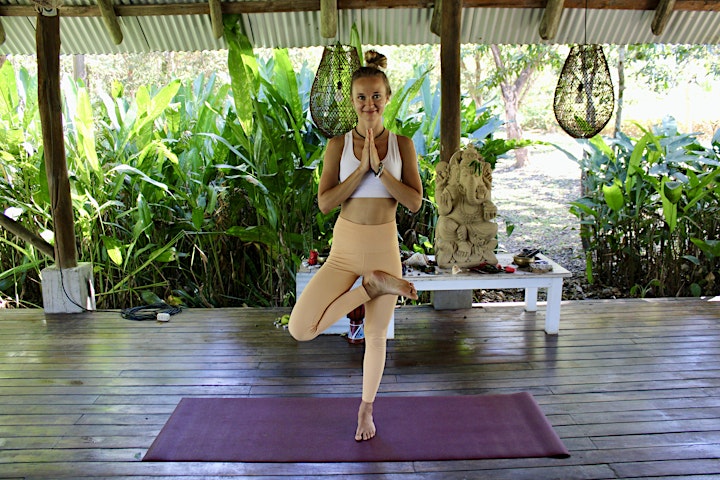 ABOUT FACILITATOR
An educator by nature, Aubrey taught 4th grade for three years in the public education setting here in Los Angeles. Although she has such a deep love for both children and teaching, she knew before even stepping foot into the classroom that she would teach for 3-5 years. Her intuition was right, and after year three in the classroom, she was burnt out and knew it was time for something new. She spent many days (and nights) in nature, hiking beneath the tall trees and getting lost in the mountains. Once she regained a sense of herself and her purpose, she made the decision to travel to Costa Rica to obtain her 200hr YT certification. Her experience in Costa Rica was nothing short of pure magic, and she is so grateful to have the opportunity to teach and share all she learned there.
Aubrey is also a Certified Breathwork Facilitator, obtaining her certificate in 2020. After years of attempting to meditate, (and ultimately just slow down!) she was finally introduced to breathwork by her sister. Breathwork was her gateway "drug" into the spiritual world and the key to calming her anxieties and quieting her busy mind. Through the breath alone, she has been able to love and understand herself on a much deeper level, find a greater sense of compassion and perspective, and heal unprocessed trauma.
When Aubrey isn't teaching yoga or breathwork, she is most likely wandering through the mountains, reading on the beach, rollerblading to a bomb podcast, or devouring anything and everything spiritual. In her classes, you can expect to feel seen, heard, and loved- just as you are!
Hourly Schedule
New Day
New Day