Ignite Your Passion, Live Your Purpose: How to tap into what lights you up to step into your dream life and career with Katherine (Outdoor Garden)
SATURDAY, NOVEMBER 12TH | 2 – 3:30PM | $20
Have you been feeling lost, stuck, or burnt out at your job?
Have you been wondering if there is a more meaningful and rewarding path out there?
Do you want something more in life but aren't sure what?
Are you overwhelmed by SO many other possible options that you do not know which first step to take?
Are you worried that you wouldn't be able to make an income doing what you truly love and what lights you up?
If you answered YES to any of these questions, I invite you to Ignite Your Passion, Live Your Purpose, a 90-minute interactive workshop designed to help you get clear and start to take action toward living your life purpose right away.
We'll cover:
What does it really mean to be in alignment with your purpose?
4 major blocks to living in full alignment with your purpose
3 ways to ignite your passion ASAP
All participants will receive a workbook beforehand to follow along with the interactive prompts and conversation, and there will be time for Q&A and "hot seat" coaching with Katherine.
CONNECT WITH KATHERINE
https://www.katherinedimaggio.com/
https://www.instagram.com/balancewithkatherine/?hl=en
ABOUT KATHERINE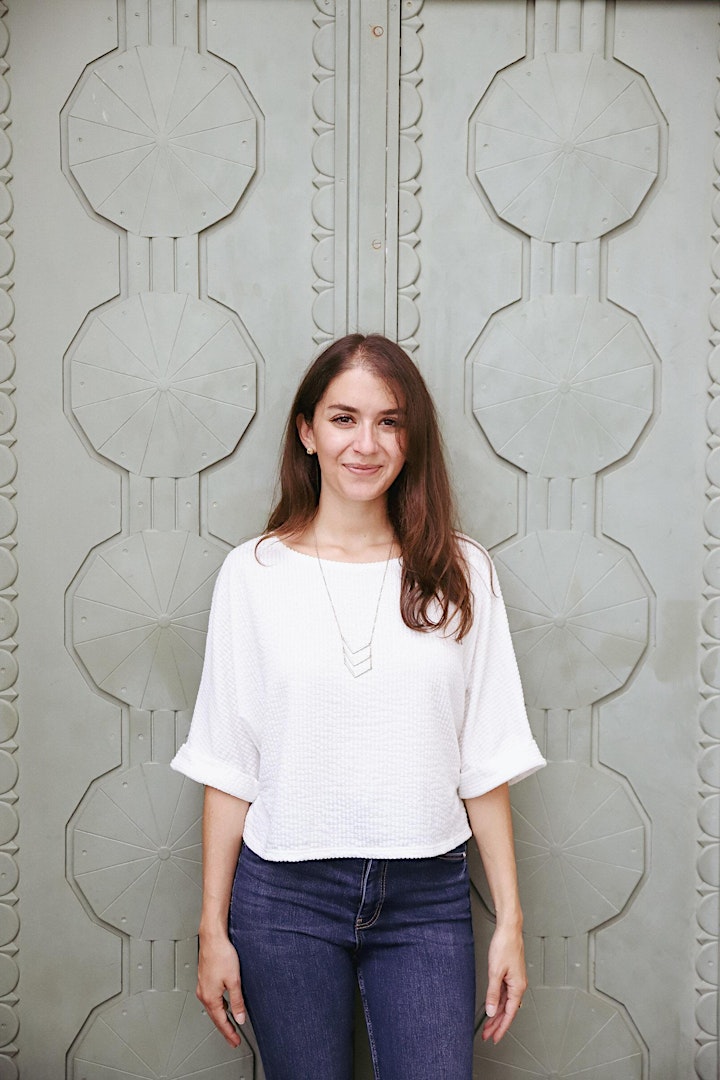 Katherine DiMaggio is an accomplished life coach for millennial women who are ready to take confident and inspired action so they can step into a career path that aligns with their passion and purpose. Through one-on-one coaching services and speaking, Katherine helps people who are feeling stuck, anxious, and burnt out become more confident and connected to their purpose and values, enabling them to thrive in their dream career.
Katherine has dual Master's degrees in Counseling from Columbia University, a BA in Mass Communication, Journalism, and Women's Studies, and 8+ years of counseling and coaching experience in New York City and Los Angeles. She completed her Life Coach Certification through Life Purpose Institute where she was trained in guiding clients through a proven Self-Exploration process.
Katherine's coaching practice is a real-life expression of designing a life and career that embodies her deepest values and purpose. She is beyond thrilled to get to do this work every day and help others find a life path that absolutely lights them up.
TESTIMONIALS
"What I gained was more clarity of what I am aligned to, what my purpose is, and she gave me tools and tips that I could actually bring into my daily life. The best part about this is we were able to dig so deep into the root cause of some of my misalignment and Katherine was so kind throughout the whole process, very understanding and not judgmental which you want from a coach when you're getting so vulnerable."
Kat N.
"I really felt understood and guided. Katherine never told me what I should do, but instead asked all the right questions so I could come to the conclusions myself with her guidance. Katherine has the ability to bring a sense of peace and calm to an overthinker's mind. Her guidance along with her innate ability to listen is what makes her a top notch coach. Teaching you to find your own answers to your wants and needs, but never feeling alone throughout the journey has been exactly what I needed and exactly what she has provided."
Lauren S.
"Working with Katherine totally expanded my perspective on my business. I was at a plateau and wanting to grow. Katherine saw an angle that provided me with invaluable insight about how to view my business. That insight has now become a core principle in how we operate! I'm so grateful to Katherine's approach to mindfulness in business and how to integrate the two!"
Lauren H.