BECAUSE I ROCK LOVE THYSELF POP-UP MARKET! (Outdoor Garden)
BECAUSE I ROCK X LIBERATE YOURSELF
LOVE THYSELF POP-UP MARKET!
SUNDAY, NOVEMBER 6TH | 12 – 3PM | FREE!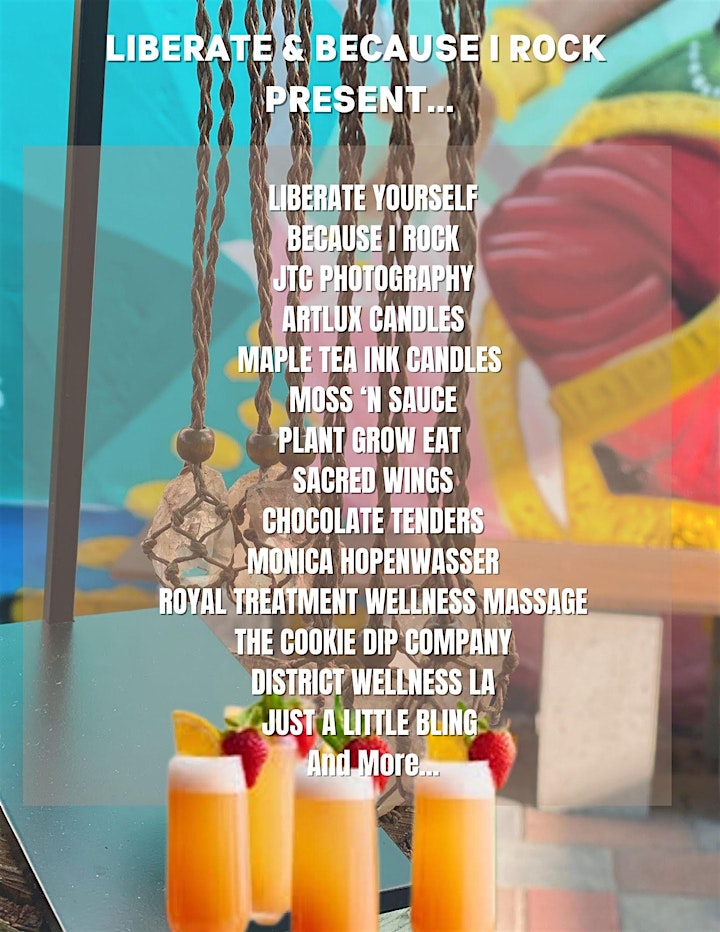 CONNECT WITH BECAUSE I ROCK:
WEBSITE: https://becauseirock.com
IG: https://www.instagram.com/because_i_rock/
ABOUT JAZMIN & IVY: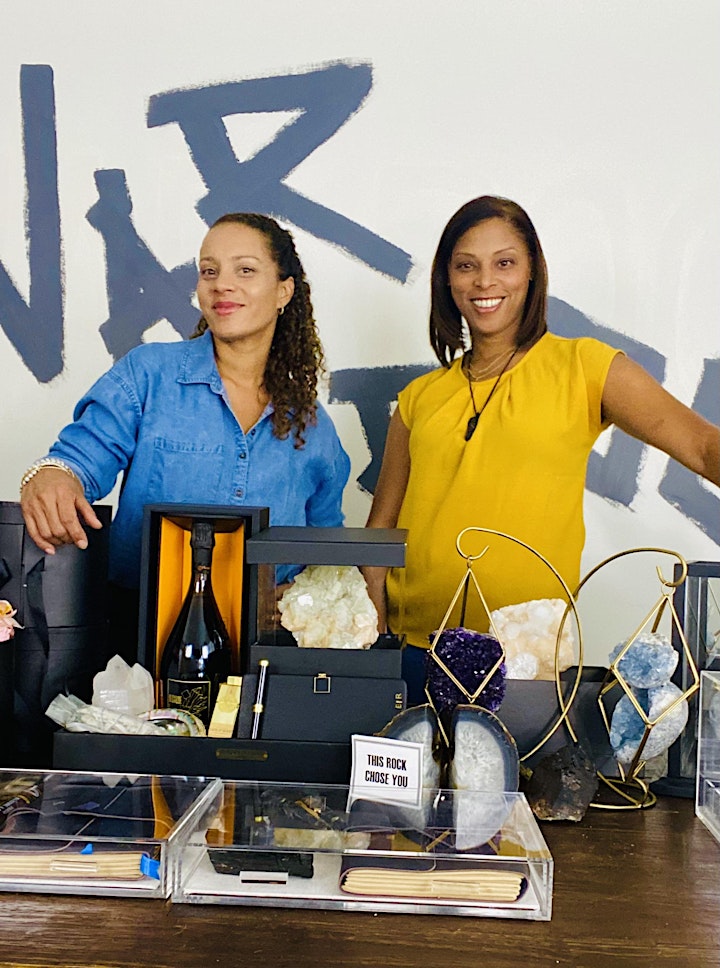 Jazmin Erving and Ivy Welburn have been friends for most of their lives. They both are passionate entrepreneurs. Jazmin with 20+ years of comprehensive operations experience – working with small businesses and philanthropic organizations, and Ivy with 20+ years as a designer, florist and event planner for A-list celebrities and the like.
They created Because I Rock after a profoundly serendipitous encounter with a man they now call, "Deer Mark". They were on their way to Mt. Shasta for a spiritual retreat to charge their crystals under the full moon, and regain some peace amid the chaos of the pandemic when… they came upon a stranded driver (Mark) on a deep woods highway after an unfortunate entanglement with a deer, which had left him badly shaken. That single act of kindness would forever change their lives. What started as a chance encounter blossomed into an enduring friendship, and the ultimate inspiration for Because I Rock.
"BECAUSE I ROCK made my house sparkle – a crystal party is the perfect way to bring out the shine in everyone – Brandy"
"Because I Rock" events are like nothing you have ever (or will ever) experience! It's such a satisfying and beautiful experience to find that special crystal that resonates with you – and when you think about the BIG PICTURE – the fact that it formed deep inside the earth over millions of years and then it chose you to bond with – is nothing short of mind-blowing. The power of crystals is as real as the air we breath and I'm hooked FOR LIFE! – C.Barnes"
"Who knew cleaning crystals could be so Cool! The Because I Rock experience is sacred, scavenger hunt meets New Years Eve party amongst good friends! With these ladies and their vast knowledge, plus uplifting vibes…no rock, or crystal, is left unturned. I'm coming back! C. Lane"