OUTDOOR GARDEN | Qi Energy Sound Bath with the Sound Sisters
4TH THURSDAYS OF EVERY MONTH | 7 – 8:15 PM | $44
Promote the flow of fresh life force energy to nourish your body, heart, mind, and spirit.
Each month, the Sound Sisters will combine healing sound with other modalities that may include Qigong, gentle movement, guided meditation, Moonology™ or mindful breathing to open up the flow of qi (life force energy), and help you connect deeply with your own true nature, the energy of Mother Earth, and the universal consciousness.
Kirsten & Diana will then bring in the healing sounds of the gongs, 432 hz crystal singing bowls, Tibetan bowls, singing pyramid or crystal harp, chimes and other sacred sound healing instruments that help to open up blocked qi energy in your own body, mind and spirit.
The "Sound Sisters" also bring directed sound healing around each participant to deepen your experience.
Sound bath sessions help put you into a theta state: a brainwave state that will put you into a deep meditation and allow the body to activate its own self-healing mechanisms and leave you feeling lighter, calmer and more peaceful. The different sound frequencies, tones and vibrations of the various instruments can be felt by your body on a cellular level.
A Sound Bath helps us to release anxiety, stress, worry, fear and calm our mind, body and soul. This then allows us to better connect into the limitless possibilities, gratitude, miracles and blessings that are available to us at any given moment in our lives.
Cushions, yoga mats and blankets provided. Feel free to bring your own blankets or pillows to be comfy and cozy.
Bring your crystals to charge in the frequencies
We suggest dressing in layers since we are in an outdoor garden area
Set yourself up to create your most comfortable experience to fully reap the benefits of this sound healing session.
About Kirsten Korot: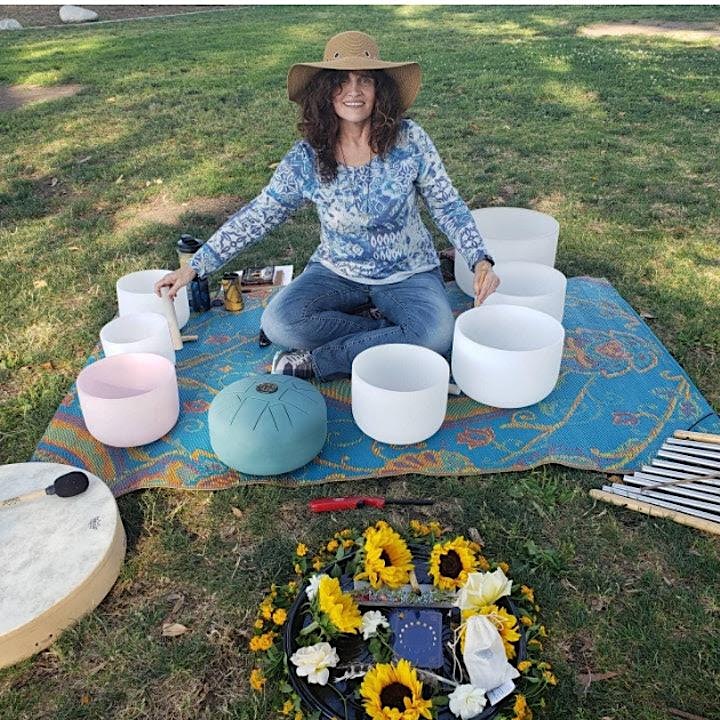 Kirsten is a certified sound healing practitioner and intuitive wellness and mindfulness coach. She is also a certified moonologer through Hay House and offers monthly online and in person Women's Moon Circles and private Moon Sessions. Kirsten founded Nature Nurture Experiences in 2012 to connect people with the healing power of nature, sound healing, animals and mindfulness practices. Kirsten is known for her Healing Day & Sound Bath with Wolves and her Sound Baths for People and their Dogs recently featured in the Netflix series "PET STARS" and an upcoming series with Pollution TV. In addition to online and in person classes on Zoom and You Tube, Kirsten provides private, group and has provided corporate wellness sessions for companies like CNN, WarnerMedia, Cartoon Network and Lululemon.
https://www.kirstenkorotinternational.com
Facebook and Instagram @kirstenkorotinternational
About Diana Osberg: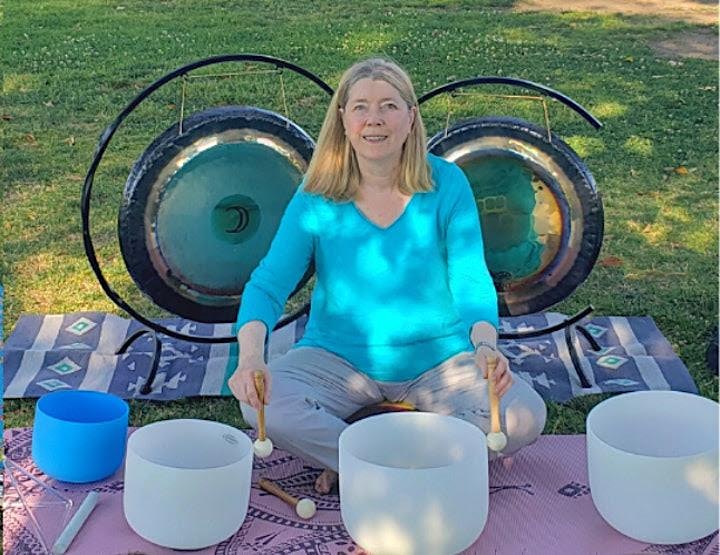 Diana Osberg is certified as a soundbath practitioner and a Yin and Restorative yoga and sound healing medicine teacher, focusing on Traditional Chinese Medicine meridians, nervous system response, anatomy, and alignment. She is trained in Sudarshan Kriya breathwork and teaches mindful breathing, meditation, body tapping, and acupressure massage, is a wellness and mindfulness coach, provides corporate wellness programs, and is founder of Inner Story Retreats. Diana originated the dance style Qi Beats and Body Drumming, based on the practice of Qigong. In addition to teaching classes for Inner Story Retreats, she teaches for Bindupoint Center for Presence and Liberate Yourself.
https://innerstoryretreats.com
Facebook and Instagram @innerstoryretreats