Reiki Meditation for Restoring Positive Energy with Faith
REIKI MEDITATION FOR RESTORING POSITIVE ENERGY with FAITH
Faith is reiki attuned and uses Ki, or positive energy to gently remove energy blockages in your chakras that may be causing emotional or physical tiredness, pain, or sadness. Reiki helps many people around the world feel happier, lighter, aligned and more connected to their memories and emotions.
This relaxing meditation that ends with 5 to 10 minutes of reiki on each participant, is a great way for beginners to try this global practice of healing
Come see what it can do for you!
As a part of Liberate's Wellness Program, this class is included with Membership.
PRICE:
This class/event takes place in our covered outdoor garden that's equipped with space heaters and blankets, please dress accordingly. Events will take place rain or shine.
PLEASE NOTE: LAST MINUTE CHANGES (SUBS & CANCELLATIONS) ARE SUBJECT TO HAPPEN. PLEASE CALL US IF YOU HAVE ANY QUESTIONS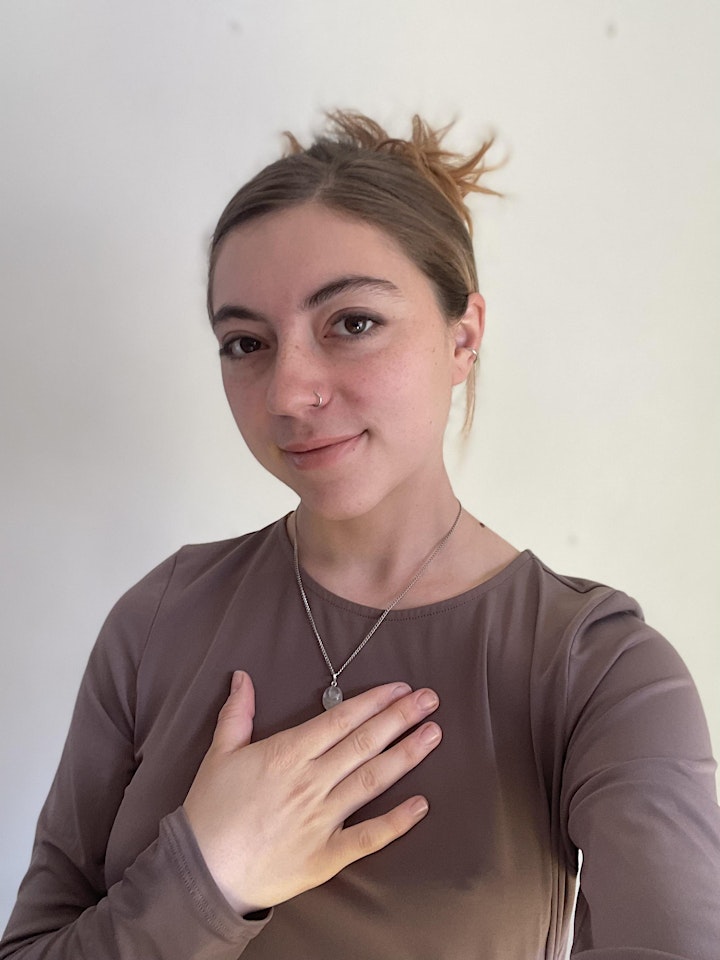 ABOUT FAITH
Faith Rawson is a gentle soul who spent her youth in the forests of the Midwest learning first hand the healing properties of medicinal plants, nature, animals and universal energy. She is a passionate healer and teacher currently based out of Los Angeles.
ABOUT LIBERATE
More than a yoga studio, Liberate Yourself is a community created for spiritual and magically curious peeps like you! Everything we offer in our space – from infrared saunas to soundbaths, from classes to psychic readings, energy healing and crystals – is dedicated to helping you heal, transform and feel empowered to live your greatest life.
VIEW ALL OF LIBERATE'S EVENTS
We have an incredible number of amazing events on our calendar every month beyond our Wellness Program. Full Moon Circles, Sound Baths, Acupunture Meditation, Cacao Ceremonies, Past Life Regression Journeys and lots, lots more. Check out our full calendar here: