Solstice Blessings: Guided Meditation, Healing & Ritual Work with Cara (Outdoor Garden)
SOLSTICE BLESSINGS with CARA KOVACS
THURSDAY, DECEMBER 22ND | 7 – 8:30 PM | $25
Join third-generation healer, Reiki Master (as attuned by her mother) and Life Coach Cara Kovacs in community as we welcome the returning of the light. This ceremony will include guided meditation, group healing, and potent ritual work emphasized by the collective energy of this empowered group. One attendee will have the opportunity to win a private session with Cara. Please bring cozy clothes, a journal for note takings, and any items you would like cleansed or blessed on our collective altar. Proceeds from this event will benefit Iran Human Rights, as we nurture the returning of the light to the brave Iranian women protesting for their freedom.
Client Testimonials HERE
ABOUT CARA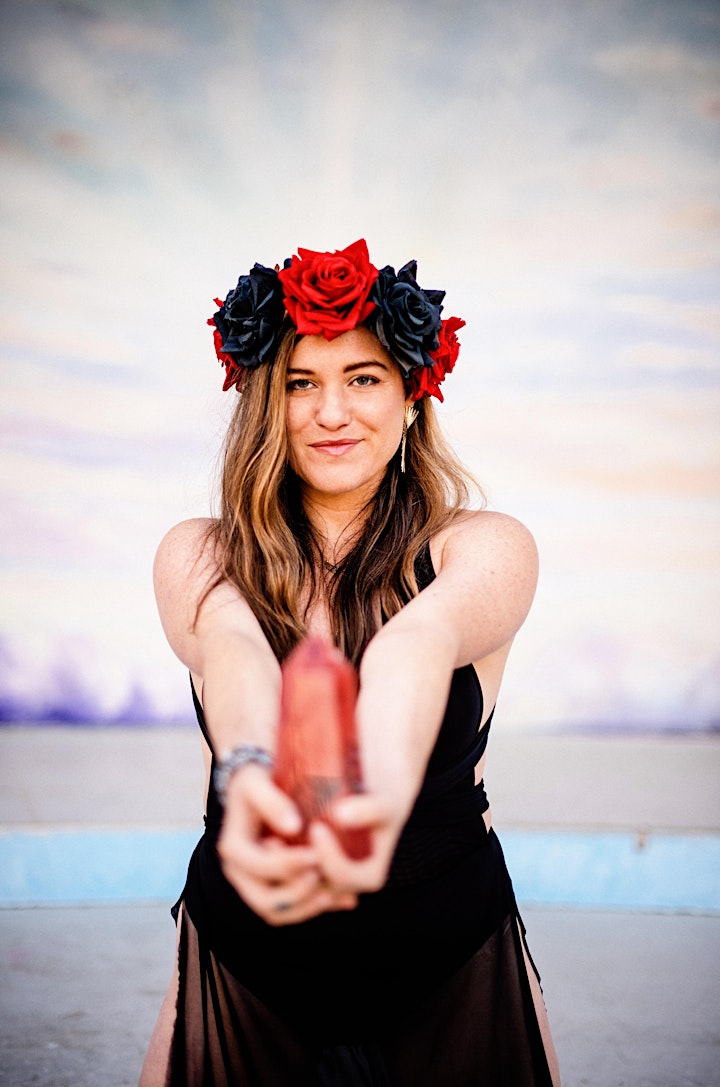 Cara Kovacs is an intersectional feminist, trauma-informed empowerment coach and 3rd generation practitioner of healing arts. In her work with clients, Cara helps to connect the dots between the past and the future with vision, inspiration, compassion, and momentum that causes the kinds of shifts that you've been looking for to become the very magic you create. Named as 2019's one of "35 People Under 35 To Watch In Wellness" by Wanderlust, she has helped hundreds of people actualize their deepest dreams. Whether that looks like ending generational trauma cycles, building the business of your dreams, taking your organization to its next level of visibility, or finally falling in love…with yourself, coaching is the secret ingredient to what you have yet to make manifest. She is a first-generation American, Magna Cum Laude graduate of The University of Florida with a degree in Women's Studies: Theories and Politics of Sexuality. She received additional training in the Master's program at New York University's Silver School of Social Work and 600-hour certification with the Tantric Institute of Integrated Sexuality. She is a Reiki Master, attuned by her mother, who also taught her how to read cards and live life guided by the moon. She is the proud dog-mom of a very neurotic corgi. You can follow her @carakovacscoaching and you can inquire to become a client at www.carakovacs.com.