SOUL BOOK SUNDAYS | You Matter – Learning to Love Who You Really Are
SOUL BOOK SUNDAYS PRESENTS
YOU MATTER – LEARNING TO LOVE WHO YOU REALLY ARE with MATTHEW EMERZIAN
SUNDAY, MAY 15TH | 2 – 4 PM | FREE OF CHARGE
"You Matter"
I have spent the past fifteen years traveling the country and sharing my story of breaking down, then rebuilding a life that matters. After great "success" as defined by western culture, I found myself empty, confused, and riddled with anxiety and depression. Through hard work, I was able to write a new story for my life filled with purpose, meaning, joy, and hope. In some ways, I had to lose myself in order to find my true self. And this is my hope for everyone I meet… for them to finally embrace how much and why they matter. Join me on May 15, 2022 for a very personal, interactive, and encouraging experience that will leave you with new perspectives, new insights, and ready for a new beginning. I can't wait to meet you. You matter.
CONNECT WITH MATTHEW
Website: www.matthewemerzian.com
Social: @ Emerzian
Email: [email protected]
Podcast: The Middle with Matthew Emerzian & Friends
ABOUT MATTHEW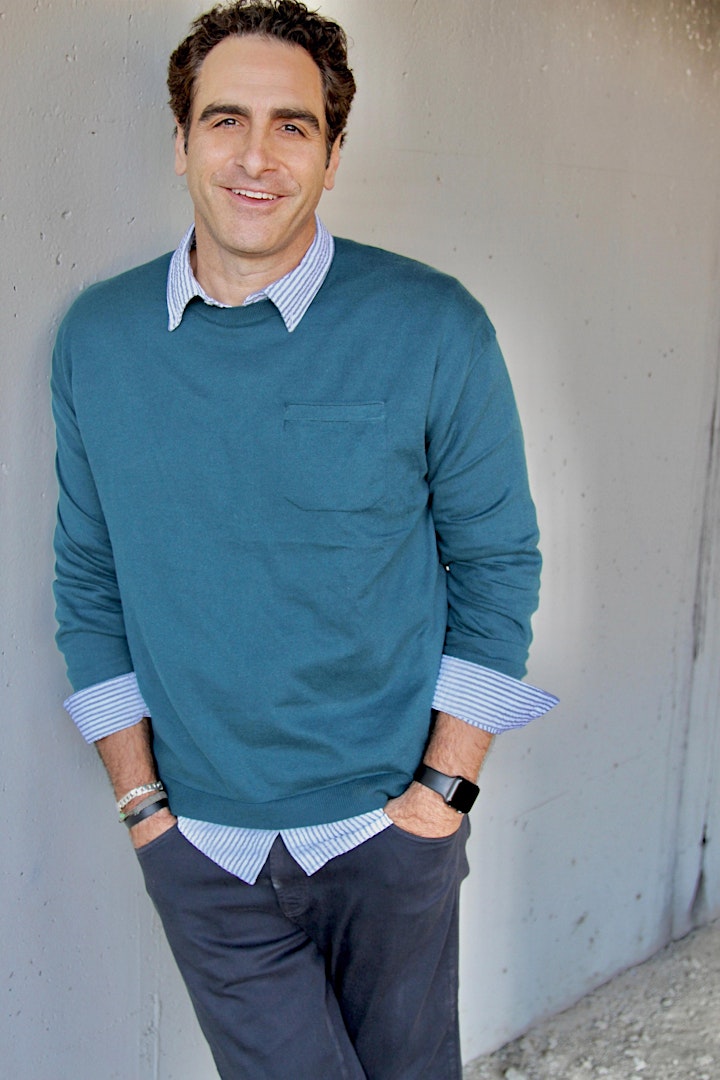 Matthew Emerzian is founder and CEO of Every Monday Matters (EMM), a not-for-profit organization committed to helping people and organizations understand how much and why they matter. The EMM K-12 Education Program currently reaches over 2.0 million students in 49 states and 6 countries, and the EMM Employee Engagement Program is changing the culture of companies nationwide. His work has been hailed by Oprah.com, The TODAY Show, Fast Company Magazine, Hallmark TV, Maria Shriver's Sunday Paper, and several other media outlets. Over the past ten years, Emerzian has traveled the country sharing his unique story and insight on finding purpose. His life-changing message focuses on sustained personal and social change that happens by stepping outside of ourselves. Emerzian is also the author of four best-selling books, an inspirational speaker, and the host of "The Middle with Matthew Emerzian & Friends" podcast. He lives in Sherman Oaks, CA with his wife, Patty Malcolm, and their four fur babies.
Testimonials:
"If you're struggling to find meaning and purpose, Matt will show you how to see life in a new way."
– Bob Goff, NYT best-selling author of Love Does, Everybody Always, and Undistracted
"I matter. You matter. We matter. Matt shows how three simple statements can change your life, transform your worldview, and open your heart."
– Kirsten Powers, CNN Senior Political Analyst and USA Today Columnist
"Mental health begins when we believe our life matters. The words on these pages will show how your pain can become purpose and offer hope for a tomorrow that is better than today."
– Rebekah Lyons, best-selling author of Rhythms and Renewal
"Matt shares a message that is powerful and world-changing. I want to put a copy of this book into the hands of everyone I meet."
– Vernon Sanders, Head of Television, Amazon Studios