Soul Unfolding – Somatic Healing through Embodiment & Expression with Ana Liz
SOUL UNFOLDING – SOMATIC HEALING THROUGH EMBODIMENT & EXPRESSION
SATURDAY, MARCH 11TH | 4:30 – 6:30 PM | $40 EARLY BIRD, $45 DAY OF
Join us for a deep exploration of embodiment through movement and authentic expression.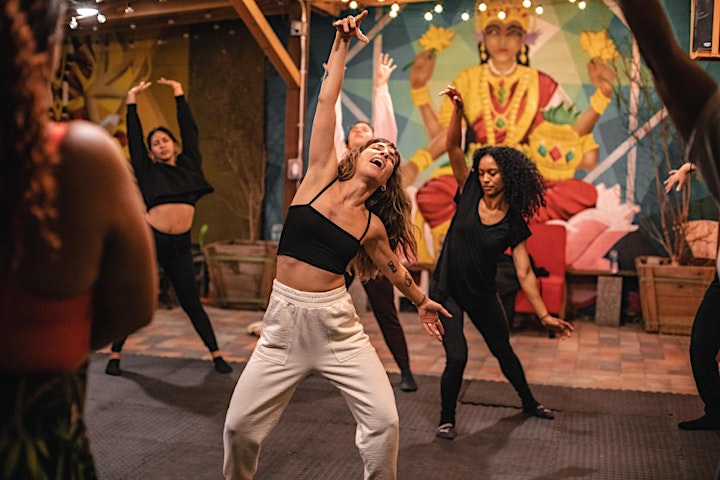 Movement is medicine, and so is art. What we don't express turns inwards, causing feelings of stuckness, anxiety, depression, low self-esteem… not to mention physical pain.
In this immersive workshop, you will dance and express yourself to increase self-awareness, explore and enhance body image and self-esteem, unleash creativity and imagination, and make space for vital energy to flow.
Trauma-informed and person-centered, this work considers your whole being, welcoming you as you are.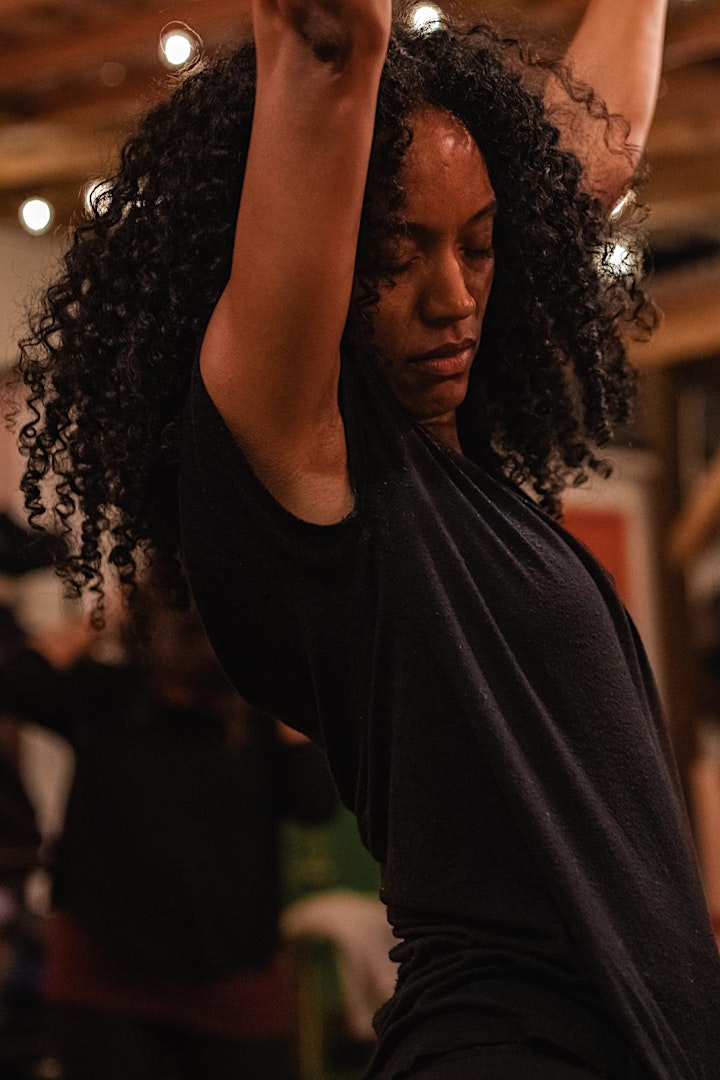 You will experience a unique combination of somatic work, embodied movement/dance, expressive arts, guided imagery, self-inquiry, and meditative practices to help you get into your body and find freedom from self-judgment, shame, guilt, limiting patterns, and expectations.
Bring your mind, heart, and physical body into alignment and connection. Experience yourself from a fresh perspective that will support you on your journey of self-acceptance, self-love, wholeness, and growth.
Expect to move, feel, play, and have a great time while venturing into your depths.
This is a space for self-permission and open exploration to help you feel more at home in your body and empowered to embody your Soul!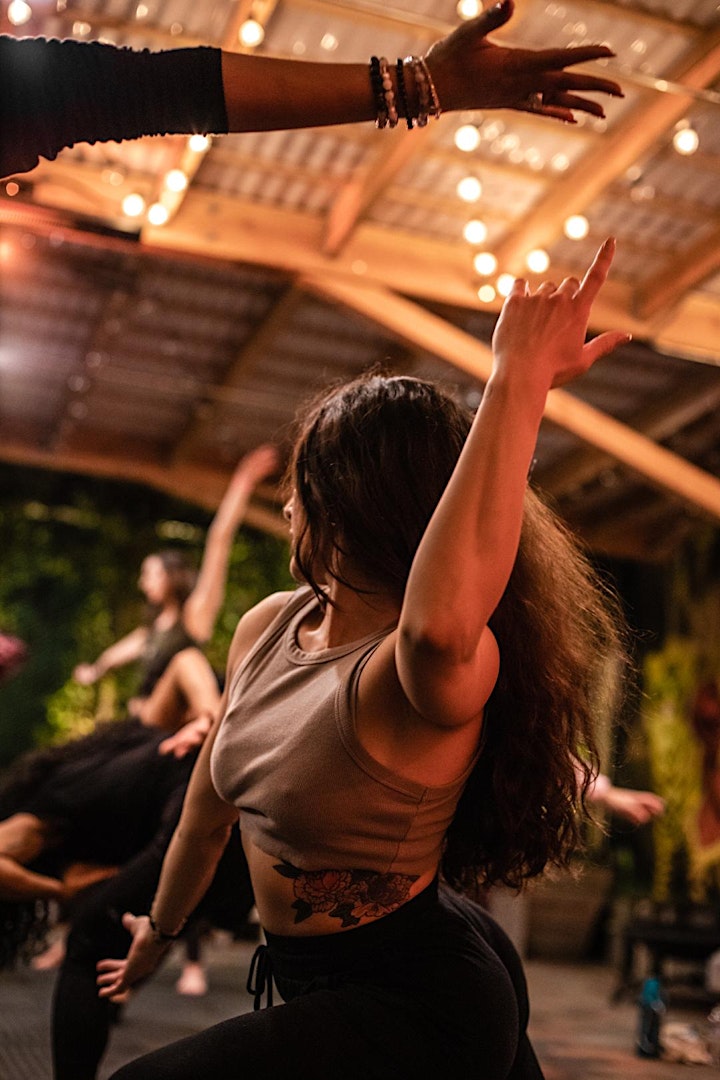 *For women (trans-inclusive), non-binary, and genderqueer folks.
Open to all levels of experience with dance and art-making – from none to technically trained. Just bring an open heart and a curious mind!
Limited capacity. Reserve your ticket to guarantee a spot.
Important info:
Please arrive on time. Due to the therapeutic nature of this workshop, we will allow a 5-minute grace period and will NOT ADMIT LATER ARRIVALS.
Please bring a journal, a pen, and a water bottle, and dress in comfortable layers.
ABOUT ANA LIZ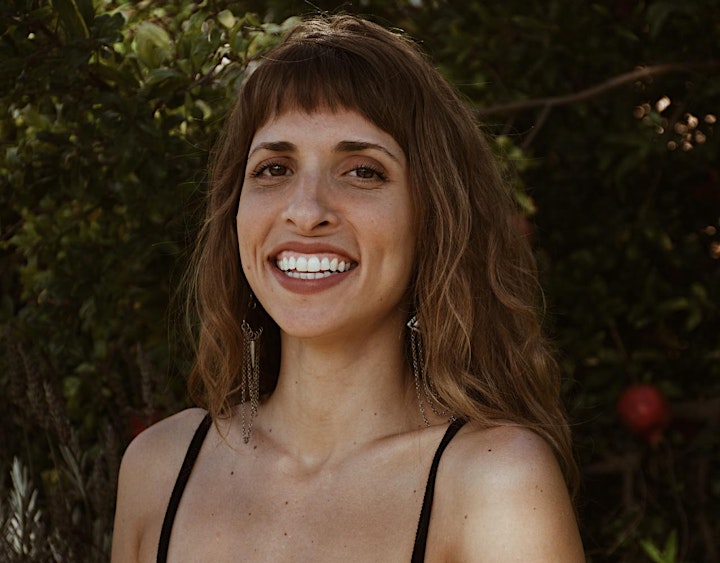 Ana Liz has been an artist and mover her whole life. Drawing from over a decade of professional experience and training in the healing arts, she brings her extensive knowledge of the body and trauma-informed healing into her teachings. Ana Liz is a Somatic Practitioner and Educator from Brazil based in LA, specializing in Movement-based Expressive Arts and Somatic Meditation & Mindfulness.
She is a certified Meditation and Mindfulness teacher. She holds a Level 1 Certification in Somatic Movement-Based Expressive Arts Therapy and Education via the Tamalpa Institute's Halprin Life/Art Process®, where she is currently training in Level 2.
Ana brings forth her embodied wisdom in an authentic, experiential, and exploratory way. Rooting the process of healing and evolving in the body, she offers integrative practices that support you beyond the cushion and therapy room. Her deep guidance invites you back home to your body to connect with your deep self, reclaim wholeness, find freedom, and become empowered to realize your potentials and take your well-being into your own hands.
ABOUT LIBERATE
More than a yoga studio, Liberate Yourself is a community created for spiritual and magically curious peeps like you! Everything we offer in our space – from infrared saunas to soundbaths, from classes to psychic readings, energy healing and crystals – is dedicated to helping you heal, transform and feel empowered to live your greatest life.
VIEW ALL OF LIBERATE'S EVENTS
We have an incredible number of amazing events on our calendar every month beyond our Wellness Program. Full Moon Circles, Sound Baths, Acupunture Meditation, Cacao Ceremonies, Past Life Regression Journeys and lots, lots more. Check out our full calendar here:
https://liberateyourself.com/calendar/
TRY OUR INFRARED SAUNAS
Coming to class? Try our gorgeous, top-of-the-line Infrared Saunas before or afterward for just $30/hour (includes shower time) or $45 for couples. Hot tip: Infrared saunas are included with memberships.
Learn more about our infrared saunas here: https://liberateyourself.com/wellness/infrared-saunas/