Women's Embodiment Activation through Somatic Dance & Authentic Expression with Ana Liz
WOMEN'S EMBODIMENT ACTIVATION THROUGH SOMATIC DANCE & AUTHENTIC EXPRESSION with ANA LIZ CEREGATTI
SATURDAY, FEBRUARY 18TH | 4 – 6 PM | $35 EARLY BIRD, $45 DAY OF
THIS EVENT TAKES PLACES OUTDOORS, PLEASE MAKE SURE TO DRESS ACCORDINGLY TO THE WEATHER – NO LATE ENTRANCE ADMITTED
Amplify your embodied presence, express your emotions, find release, feel empowered, and build new relationships with your subtleties and multitudes through Somatic Dance/Movement and authentic artistic expression.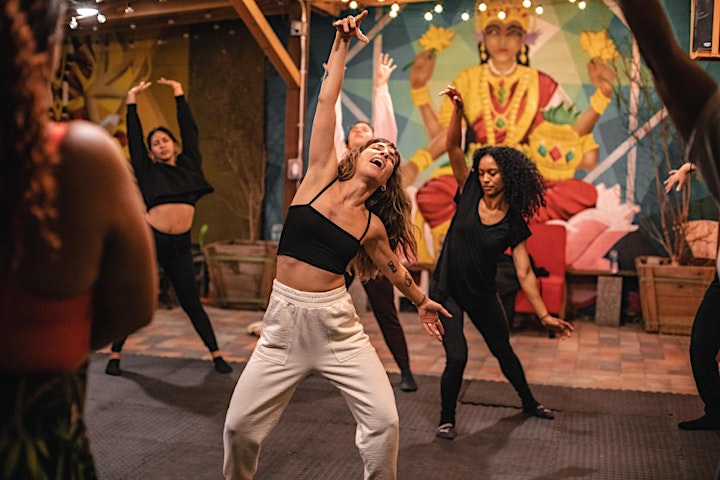 Imagine what it would be like if:
You felt confident and comfortable in your body
You could trust your inner wisdom to guide you
You had the ability to process your emotions, hold and shift your energetic and mental states
You were clear about your needs and honored your boundaries
The most important relationship of your life is with yourself.
If you feel unsafe or uncomfortable in your body, this will inform how you approach all sorts of situations and interactions and negatively impact your experiences and outcomes.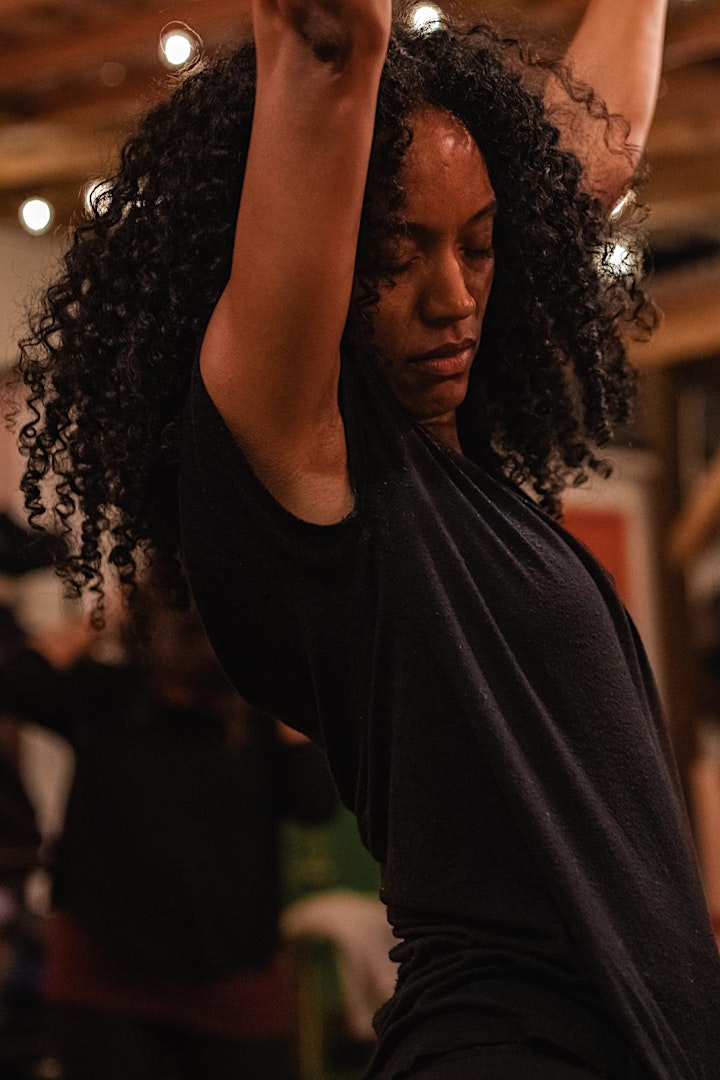 Sound familiar?
You feel insecure, unsafe, or distrusting of your body
You often feel dull and low, or restless and anxious
You feel like you are too much or not enough
You experience a lot of self-doubt / self-judgment
You worry about how people perceive you
You tend to mix up thoughts and feelings
You have trouble making decisions without consulting others
You feel alone and disconnected from women
You invest more in taking care of others than yourself
You feel like you are performing or wearing a mask
You have trouble opening up or placing boundaries
You find it hard to be in stillness and rest
You've done the work to understand your patterns but aren't sure how to change them
Doing the intellectual work is important, but we need to go further. If you don't address your physical body and its relationship to mind and emotions, you will eventually hit a wall.
Remember feeling anxious? You can tell yourself to relax all day, but if you don't work with your body, it will continue to hold tension and signal to your brain that you are unsafe, feeding the anxiety loop.
To create change, you need to teach your body new ways to relate with situations, thoughts and beliefs that generate anxiety, so rather than tightening it begins to open, release, and tolerate more skillfully – and with practice, your brain will begin to respond differently too.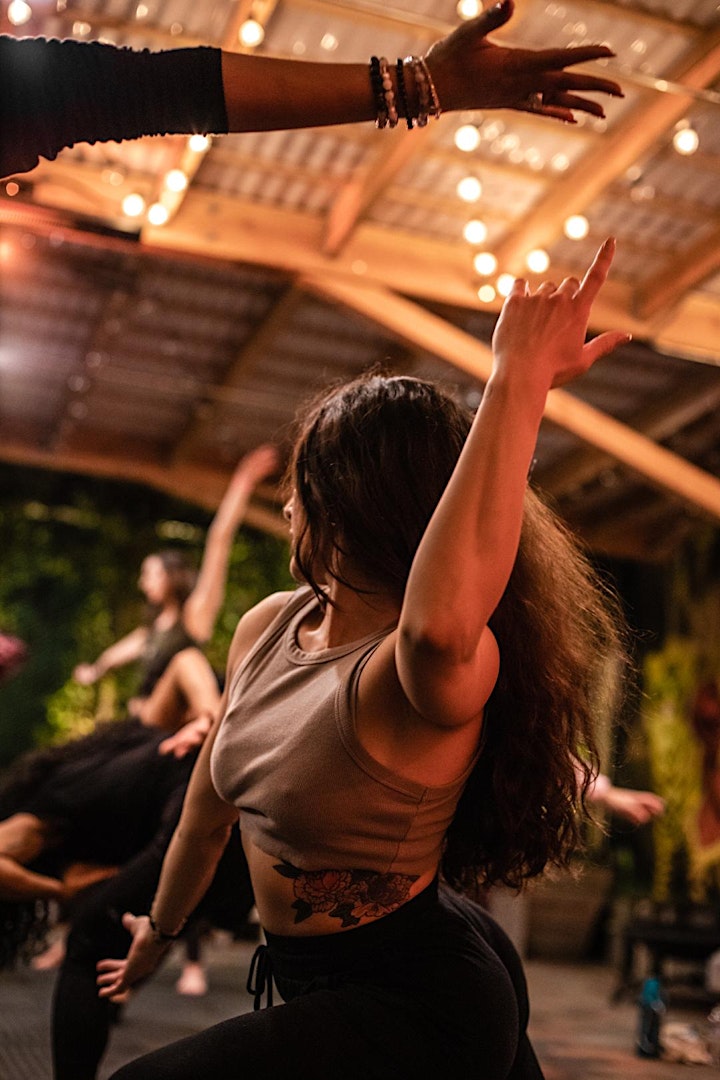 Women's Embodiment Activation is for you if:
You want to build and sustain a fulfilling relationship with your body
You want to create more connection, intimacy, and embodied presence
You want to feel at ease, confident, energized, and free
You want to experience more pleasure and play
You want to unleash your creativity
You want to strengthen your intuition and harness inner wisdom
You want to connect with women who are healing and progressing
You want to do the inner work in a way that feels inspiring and not heavy, pushy, or too 'woo-woo'
Are you ready to let go of others' expectations and bring forth your authentic self?
Learn to embody your experience at all levels and activate your personal empowerment through this dynamic combination of various somatic, expressive arts, and meditation backgrounds.
*Bring a water bottle, notebook and pen, and dress comfortably in layers.
*For women. Trans and non-binary inclusive.
No prior dance or art experience is needed.
ABOUT ANA LIZ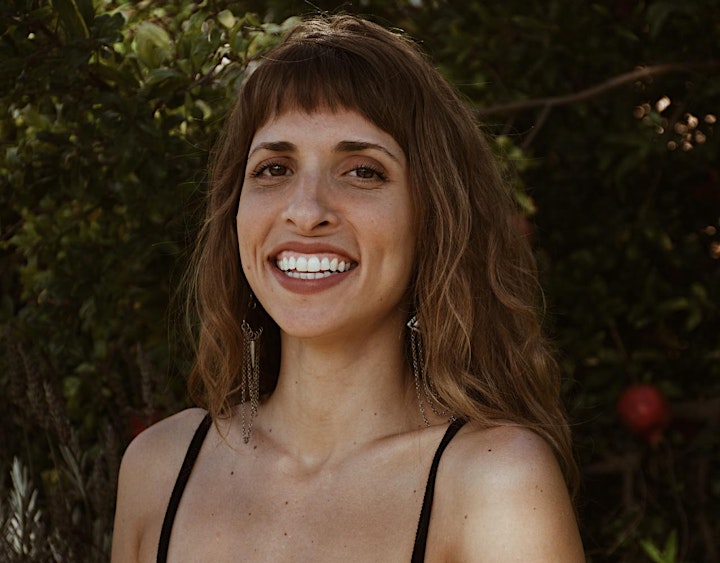 Brazilian-born and Los Angeles-based embodiment guide, somatic practitioner, educator, and artist, Ana Liz guides clients to inhabit their bodies and become intimate with their physical, emotional and mental+psychological universes, supporting healing and growth.
Ana has deepened her studies of bodymind practices toward healing and personal and spiritual growth for 10+ years. She created Embodied Creatures to share her embodied wisdom authentically and experientially, rooting spirituality and personal development in the body and offering practices to support you beyond the cushion and therapy room. Ana's deep guidance invites you back home to your body, so you can feel whole, connected, and free, becoming empowered to take your well-being into your own hands.