Zendo Stereo: Unlock Your Inner Wisdon with Music Mindfulness
ZENDO STEREO: UNLOCK YOUR INNER WISDOM WITH MUSIC MINDFULNESS
MULTIPLE DATES! | 7 – 8:30 PM | $55
Take a deep musical journey with me that is both meditative and psychedelic experience, bending time and inner space to explore your hidden potential.
Each Zendo Stereo is a one-of-a-kind experience, conceived and performed by Leo Canneto, using music to explore sonic landscapes that lead to deeper relaxation and meditative states, enhancing flow and creativity.
The experience uses wireless headphones for perfect acoustic placement (there are no bad seats in the house!), eye masks to allow you to go deep inside yourself, and multiple sub-bass speakers so you can feel the music!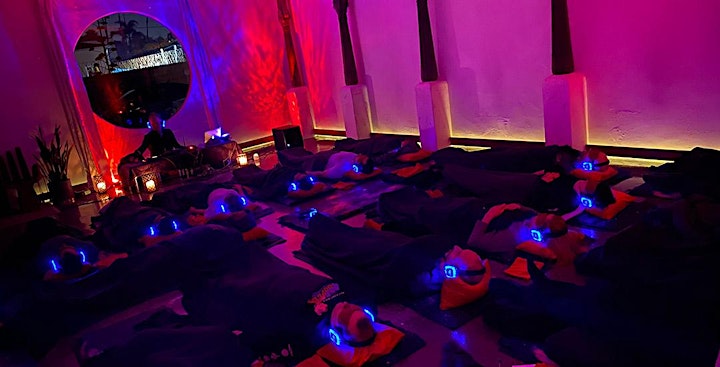 You will lay down for maximum sound transmission and comfort (pillows and blankets also provided by us), finding your most comfortable position and surrendering to the flow.
Before the music starts there will be a brief intro to music meditation and the benefits of mindfulness and meditation.
Once the journey is over we will have time to integrate and connect with each other as we come back online. ♥
This class/event takes place in our outdoor garden that's equipped with space heaters and blankets, please dress accordingly.
PLEASE NOTE: LAST MINUTE CHANGES (SUBS & CANCELLATIONS) ARE SUBJECT TO HAPPEN. PLEASE CALL US IF YOU HAVE ANY QUESTIONS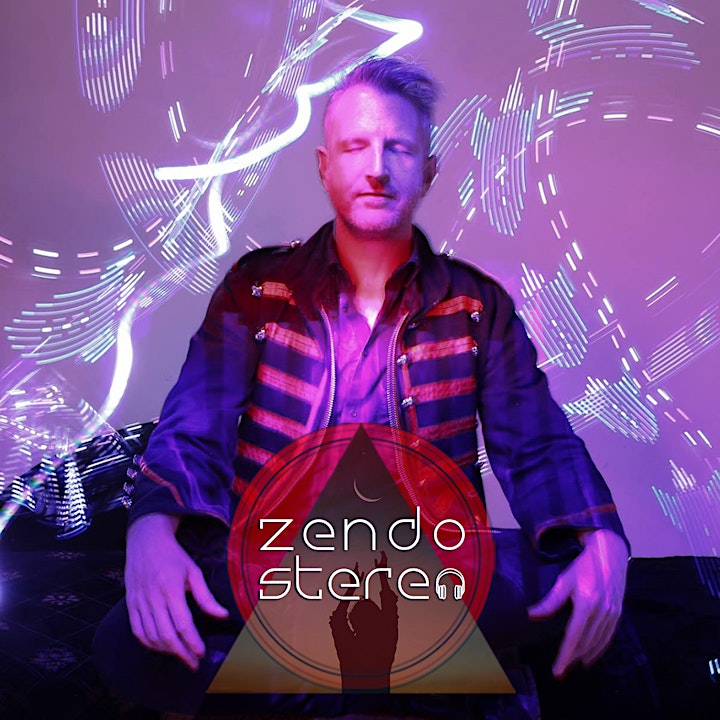 Leonardo Canneto is an Argentinian musician, composer, music producer, and meditation guide. Leo began his musical career at age 18. He made 5 records over a period of 7 years and did extensive touring as a singer and multi-instrumentalist.
Leo is an avid meditator and was taught Vedic Meditation by renowned teacher Thom Knowles. His lifelong passions are eastern philosophy, the healing powers of psychedelic medicine ritual, community, music, and meditation.
Leo launched Zendo Stereo in 2018. He has performed for over 5000 people in person and via livestreams, with performances in public and private venues across the United States. In 2020, Leo was invited by MIT Santa Barbara to be a keynote speaker with a talk about "The Healing Power of Music."
ABOUT LIBERATE
More than a yoga studio, Liberate Yourself is a community created for spiritual and magically curious peeps like you! Everything we offer in our space – from infrared saunas to soundbaths, from classes to psychic readings, energy healing and crystals – is dedicated to helping you heal, transform and feel empowered to live your greatest life.
VIEW ALL OF LIBERATE'S EVENTS
We have an incredible number of amazing events on our calendar every month beyond our Wellness Program. Full Moon Circles, Sound Baths, Acupunture Meditation, Cacao Ceremonies, Past Life Regression Journeys and lots, lots more. Check out our full calendar here:
https://liberateyourself.com/calendar/