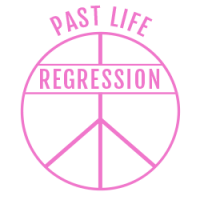 Sometimes we have things in our life that we simply can't explain or seem incongruent with our current life. Many people believe we carry imprints from previous incarnations, or past lives, and that discovering what these residuals are can release and free us from them so that we can live a more expansive life in the now. Past Life Regression is the journeying into one's past lives while hypnotized. This is the process much like hypnotherapy, in which an altered state of consciousness is induced in order to help a person relive experiences from past lives. Past Life Regression may help us learn about factors in relationships that are affecting us today or about health problems that seem to have no basis in this life. The goal of PLR is to allow an understanding of the soul's memory in order for us to release, forgive and grow.
Great for: Gaining knowledge of the past, uncovering karmic aspects, changing current realities.
Hypnosis is a trance-like mental state in which people experience increased attention, concentration, and suggestibility. While hypnosis is often described as a sleep-like state, it is better expressed as a state of focused attention, heightened suggestibility, and vivid fantasies. People in a hypnotic state often seem sleepy and zoned out, but in reality, they are in a state of hyper-awareness. While there are many myths and misconceptions, hypnosis is a very real process that can be used as a therapeutic tool. Hypnosis has been shown to have medical and therapeutic benefits, most notably in the reduction of pain and anxiety. It has even been suggested that hypnosis can reduce the symptoms of dementia.
Dolores Cannon's method of hypnosis, Quantum Healing Hypnosis Technique℠ (QHHT®), involves inducing an individual into the Somnambulistic state of trance through visualization. A state which under ordinary circumstances is experienced only twice daily: the moment just before you become consciously awake and the moment just before you fall asleep. Historically, hypnotists have avoided conducting research with subjects in this state because of the often strange and inexplicable results that are recorded. Dolores Cannon begun her research of lost knowledge and reincarnation in the late 1960s by developing QHHT® for past life regression sessions with her subjects.