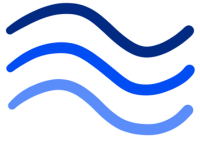 AWAKENING – REVITALIZING – BALANCING
Breathwork has been around for thousands of years, its roots coming from the practice of yoga. The idea of breathwork is to release toxins and stress when breathing out while nourishing your mind and body when you breathe in.
The practice of breathwork helps in moments of anxiety when our breath is shallow. By practicing breathwork and breathing deep, we send signals to our brain that it is ok to relax.
There are many different techniques of breathwork to help with certain blockages and issues. 
Great for: Balanced blood pressure, alkalizing your blood PH, anti-inflammatory effect, elevating your mood, better sleep, reduction of PTSD and feelings of trauma, stronger respiratory function, better immune system, release of stress hormones from our bodies, fewer feelings of depression and anxiety, better mental focus, decrease in addictive behaviors, allowing emotional scars to heal, better outlook on life, contentment and joy