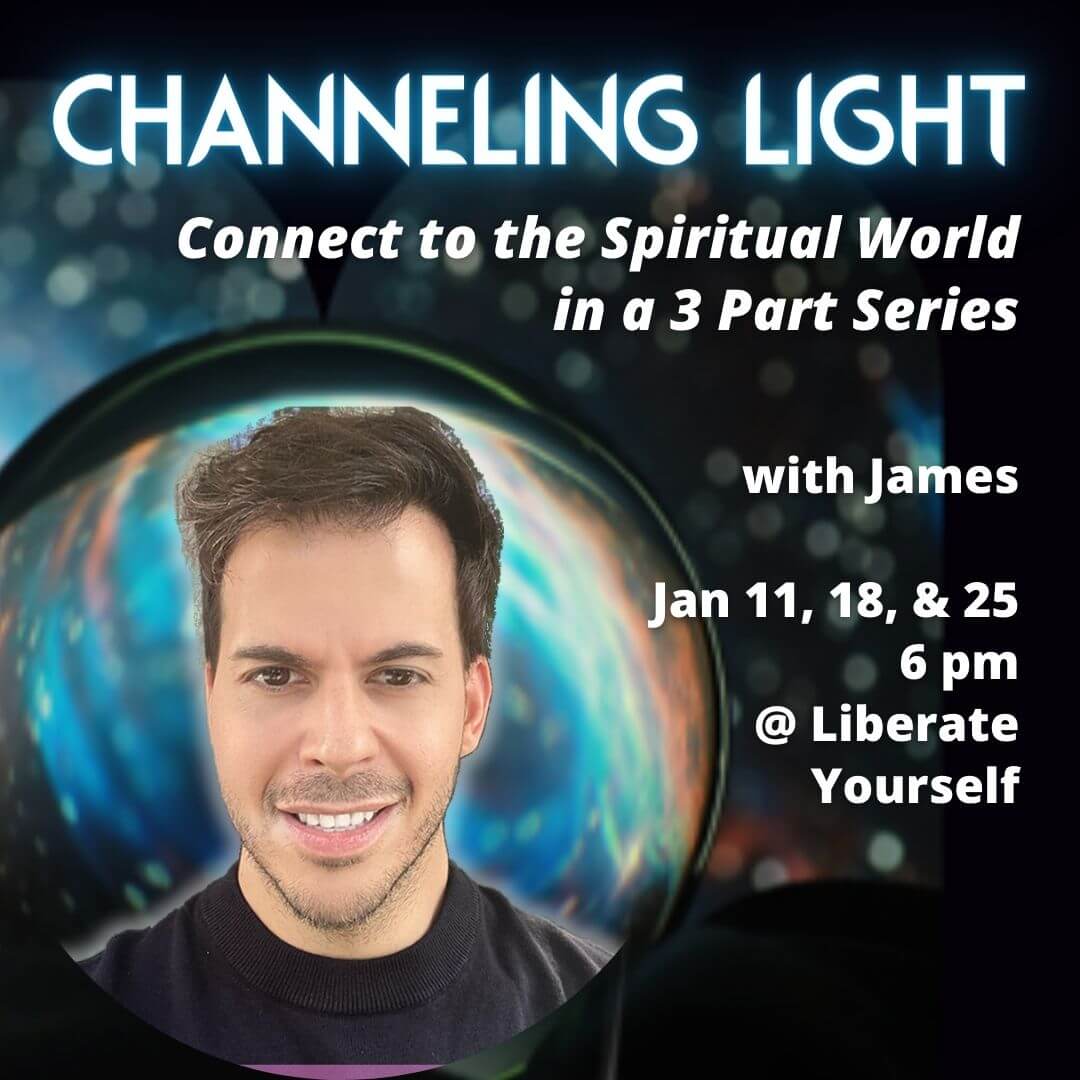 Channeling Light: Connect to the Spiritual World in 3 parts
THURSDAYS JANUARY 11TH, 18TH & 25TH!
SINGLE TICKET CLASS $60
or
ALL 3 CLASSES FOR $165!
*LIMITED SPACE | 10 PARTICIPANTS ONLY*
Join Acclaimed natural born psychic channel and medium James Bene for this exciting 3 part series where you will explore the spiritual realm in a safe and easy way. James has over 20 years of experience channeling the supernatural and is stoked to be able to share what he has learned with you! Each class will cover prayer of intent, a lesson in channeling, an introduction to the energies we will be connecting with and will end with real life channeling! Learn the basics on how to connect to guides, light-beings angles, ascended masters and passed loved ones. All levels and curiosities are welcome to attend. Join a single class or sign-up for the entire series. If you ever wondered about channeling and wish to learn from a seasoned pro…now is the time!
PLEASE NOTE: LAST MINUTE CHANGES (SUBS & CANCELLATIONS) ARE SUBJECT TO HAPPEN. PLEASE CALL US IF YOU HAVE ANY QUESTIONS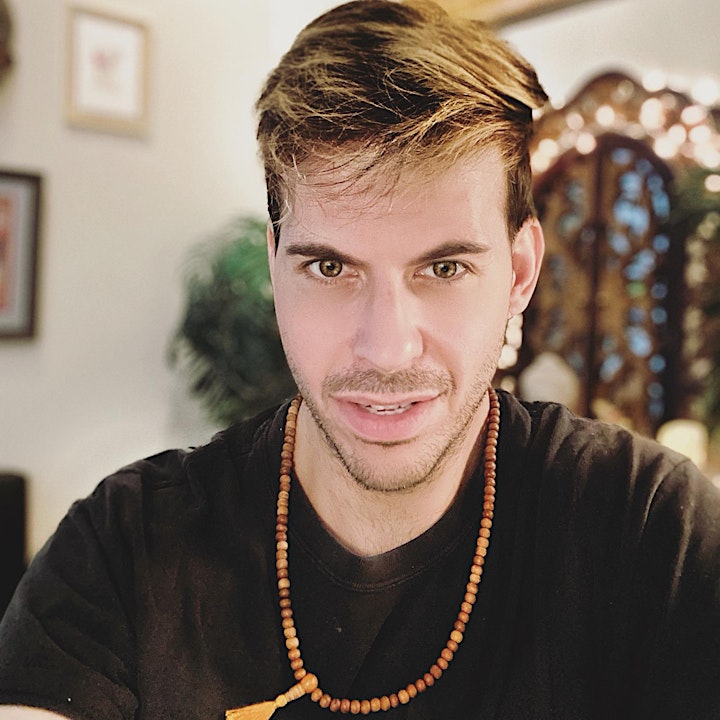 James Bene is an intuitive Usui Reiki Master, psychic, spiritual coach and the owner of Bene Mudra Wellness. He is a popular bi-coastal gifted light worker who has worked with hundreds of clients over the years James not only tapped into the deep well of his own intuition but he's helped many to enhance their relationship with their divine innate knowing.
With over 11 years of experience studying, teaching, healing, and mentoring in the realms of metaphysics, intuition, and spirituality; James is now working on his first book and is expanding his company Bene Mudra Wellness here in Los Angeles!
WATCH JAMES ON LIBERATE THE PODCAST!
L earn more about James and his work as an Intuitive Guide & Reiki Healing Practitioner in this episode of Liberate the podcast!
Booking for private sessions with James at both of our locations (Sherman Oaks and Los Feliz) as well as remotely can be found here: https://liberateyourself.com/practitioners/
ABOUT LIBERATE
More than a yoga studio, Liberate Yourself is a community created for spiritual and magically curious peeps like you! Everything we offer in our space – from infrared saunas to soundbaths, from classes to psychic readings, energy healing and crystals – is dedicated to helping you heal, transform and feel empowered to live your greatest life.
VIEW ALL OF LIBERATE'S EVENTS
W e have an incredible number of amazing events on our calendar every month, most of which are at our SHERMAN OAKS LOCATION, Liberate Yourself. Full Moon Circles, Sound Baths, Acupunture Meditation, Cacao Ceremonies, Past Life Regression Journeys and lots, lots more. Check out our full calendar here:
TRY OUR INFRARED SAUNAS
Coming to class? T ry our gorgeous, top-of-the-line Infrared Saunas before or afterward for just $30/hour (includes shower time) or $45 for couples. Hot tip: Infrared saunas are included with memberships.
Learn more about our infrared saunas here: https://liberateyourself.com/wellness/infrared-saunas/