Kundalini Activation Process (KAP) with Kimberlie Eddy
KAP Open Class with KIMBERLIE EDDY
@LIBERATE YOURSELF Sherman Oaks
MULTIPLE DATES | $60 | Must RSVP
**DUE TO THE NATURE OF TRANSMISSION, THERE WILL BE NO ADMITTANCE PAST 15MINS FROM SCHEDULED CLASS START**
**PLEASE MAKE SURE YOU READ THE WAIVER AT THE END. BY SIGNING UP FOR THIS WORKSHOP, YOU AGREE TO THE TERMS OF THIS RELEASE FORM!**
Kundalini Activation Process (KAP) is a direct Kundalini Shakti transmission that activates the awakening of your Kundalini energy. Kundalini energy is an intelligent, safe and natural process that does just what your system needs in any given moment.
Kundalini energy derives from Hinduism and means coiled snake in Sanskrit. Kundalini energy is a form of divine feminine energy (or Shakti) believed to be located at the base of the spine. It is an important concept in Śhaiva Tantra, where it is believed to be a force or power associated with the divine feminine or the formless aspect of the Goddess. This energy in the body, when cultivated and awakened through tantric practice, is believed to lead to spiritual liberation.
This is a transmission process, not a self-generated process. It is a path of surrender (not a path of the will) that creates possibilities for healing, higher states of consciousness and a deeper connection to source.
WHAT HAPPENS DURING A KAP OPEN CLASS?
Greetings and brief intro
You lay down on your yoga mat, we play music and the facilitator brings forth the transmission
Closing share
Some reflect that it can be a cathartic experience providing deep insights and realizations while others may report arriving at bliss states or expanded levels of consciousness.
With continued exposure, a profound rewiring of the brain structure and central nervous system occurs supporting deeper integration of the energy in your daily life.
During a session, "symptoms" or signs of a Kundalini awakening can range from subtle energy flow to manifestations of embodied Non-Dual states of being.
*Spontaneous movements often arise accompanied by the sensation of energy moving through the body.
*KAP is generally considered safe, though given that it is such a powerful transmission, please be aware that it can sometimes bring up difficult or unprocessed emotions. This is a healthy part of the process so it is advised to give yourself time afterward to support integration if you happen to have a strong session.
**[KAP is not recommended for people prone to manic or psychotic episodes.]
PLEASE NOTE: LAST MINUTE CHANGES (SUBS & CANCELLATIONS) ARE SUBJECT TO HAPPEN. PLEASE CALL US IF YOU HAVE ANY QUESTIONS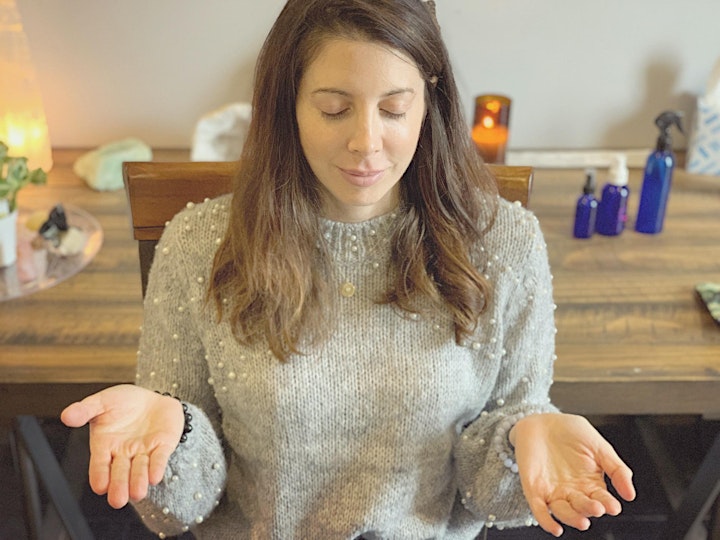 ABOUT THE FOUNDER AND FACILITATOR
Venant Wong is a Master Transmission vehicle, and the founder of the KAP for activating Kundalini energy. He has hand-picked and trained a select number of facilitators to do this work throughout the world, and through his unique ability to work with kundalini energy, has imparted the ability for his facilitators to also transmit this energy. More on Venant: www.venantwong.com
*This class will be Facilitated by Kimberlie Eddy, she will transmit the raw, life force of Kundalini Shakti to help activate this inherent Divine energy within you.
Kimberlie is a certified energy healing practitioner, based out of LA. She has spent many years on a journey of integrating the shadow aspects of self.
We are all individual expressions of our own experiences. Yet we are never truly separate from our greater purpose as a whole.. It is her honor to assist in awakening your soul's path back to the Divine!
Kimberlie can be reached at :
[email protected] / 424.256.3905
FB: theUnmanifestReikiHealing
Instagram: @TheUnmanifestEnergy
For further information about KAP please visit the website:
www.kundaliniactivationprocess.com
What you'll need to prepare for your session:
~ Avoid heavy meals, alcohol or drugs 24 hours before Transmission
~ Yoga mat or blanket on floor
~ Dress comfortably and make sure the area is clear of any hazards.
~Come with an open-mind and a willingness to Surrender♡
**By Registering for this class, you Acknowledge that you have Read and Agree to our Release & Waiver:
I understand that KAP may involve physical movements as well as an opportunity for stress reduction and improved mental well being. As is the case with any physical activity, the risk of injury, even serious, disabling or fatal, is always present and cannot be entirely eliminated. If I experience any pain or discomfort, I will listen to my body, discontinue the activity, and ask for support from the instructor. I will continue to breathe smoothly. I assume full responsibility for any and all damages, which may incur through participation. KAP is not a substitute for medical or psychological attention, examination, diagnosis or treatment. KAP is not recommended and is not safe for those prone to mania, delusion or psychosis. By signing, I affirm that a licensed physician has verified my good health, physical and mental condition to participate in such a program. In addition, I will make the instructor aware of any medical conditions or physical limitations before class. If I am pregnant, become pregnant or I am post-natal or post-surgical, my signature verifies that I have my physician's approval to participate.I also affirm that I alone am responsible to decide whether to practice KAP and participation is at my own risk. I hereby agree to irrevocably release and waive any claims that I have now or may have hereafter against KAP (Kundalini Activation Process) and it's instructors. I have read and fully understand and agree to the above terms of this Liability Waiver Agreement. I am signing this agreement voluntarily and recognize that my signature serves as complete and unconditional release of all liability to the greatest extent allowed by law in the United States and the State of California
https://docs.google.com/document/d/1vm5vWIaMcVoRFB-uhAoqHnytlnH5FrQjxZ3URddIZgg/edit?usp=sharing
This class/event takes place in our outdoor garden that's equipped with space heaters and blankets, please dress accordingly.
MORE ABOUT KIMBERLIE
ABOUT KIMBERLY'S HEALING WORK
Learn more about Kimberlie and her work as an Energy Healing Practitioner and Intuitive Guide in this short video!
PRIVATE SESSIONS WITH KIMBERLIE
Booking for private sessions with Kimberly at both of our locations (Sherman Oaks and Los Feliz) as well as remotely can be found here: https://liberateyourself.com/practitioners/
Kimberlie is a multi-dimensional intuitive healer and channel, working within the quantum field.
She is certified in Usui Reiki and HolyFire3 and is a Karuna Reiki® Master Practitioner.
Kimberlie works with Source through ReikiTUMMO, channeling 'Higher-Chakra' Shing Chi energies and facilitates raw Kundalini Awakening and NonDual Awareness through the Kundalini Activation Process (KAP).
Soul Readings are done within the light of Akashic Records, where guidance is completely unique for each individual soul path and releases you from karmic burden.
She connects with your higher self to assist with raising consciousness and activating your healing on a transformative level, throughout all lifetimes.
Kimberlie is also an advanced Pranic Healer. Through this process we focus on cleansing out negative entities attachments and cords, transmute traumas, and open and align our major chakras. This reduces stress and old karmic patterns, re-energizing the body with new high vibration life force energy.
Kimberlie also facilitates energy clearings for your home, office, land etc.. This greatly assists to clear, balance and align your spaces to assist you in raising your vibration, and clearing obstacles or generational karma to make way for new opportunities to flow in!
Her personal passion is connecting with animals through Reiki healing and sharing the love with our furry friends, as they share their insight with us!
We are all individual expressions of our own experiences. Yet we are never truly separate from our greater purpose as a whole…
It is her honor to help awaken your soul's path back to the Divine!!!
ABOUT LIBERATE
More than a yoga studio, Liberate Yourself is a community created for spiritual and magically curious peeps like you! Everything we offer in our space – from infrared saunas to soundbaths, from classes to psychic readings, energy healing and crystals – is dedicated to helping you heal, transform and feel empowered to live your greatest life.
TRY OUR INFRARED SAUNAS
Coming to class? Try our gorgeous, top-of-the-line Infrared Saunas before or afterward for just $30/hour (includes shower time) or $45 for couples. Hot tip: Infrared saunas are included with memberships.
Learn more about our infrared saunas here: https://liberateyourself.com/wellness/infrared-saunas/