Date
Jul 29 2023
Expired!
Astrology 101 – Learn the Basics of Astrology with Riv
ASTROLOGY 101 – LEARN THE BASICS OF ASTROLOGY with RIV
SATURDAY, JULY 29TH | 6 – 8 PM | $45
*for Livestream tickets, click HERE
Are you into astrology and use the apps but aren't really sure what all the houses, signs and degrees mean? Then this class is for you!
Liberate's resident psychic medium, astrologer and human design reader will take you through the basic themes/behaviors/meanings of each zodiac sign through relatable metaphors and pop culture examples. They will go over the meanings of what each house is, what placements mean what, and deep dive into planetary rulers for each zodiac and house. You'll leave this class with greater knowledge of your own birth chart and astrology as a whole, as well as some amazing self acceptance and "aha" moments about the way you are cosmically designed!
IF YOU WOULD LIKE TO REFERENCE YOU BIRTH CHART DURING THE COURSE PLEASE LOOK UP YOUR BIRTH CHART VIA THIS LINK: https://www.astro.com/cgi/chart.cgi?rs=3&btyp=w2gw
Enter your birth data which includes the day, exact time (or as close as possible) and birth place. Once you get the information (make sure you save the circular chart view), you can download it for free and print it for the class. If you can't print it, please email it to [email protected] no later than 3 hours before the event and we'll print it for you.
WHAT TO BRING:
– Something to write with and on (or a computer to take notes, etc.)
– A print out of your personal birth chart, or charts you'd like to use for this class (you can also have it downloaded on your phone, or send to [email protected] for us to print out ahead of time for you)
– Any questions you might have about your astrology chart
This class/event takes place in our covered outdoor garden that's equipped with space heaters and blankets, please dress accordingly. Events will take place rain or shine.
PLEASE NOTE: LAST MINUTE CHANGES (SUBS & CANCELLATIONS) ARE SUBJECT TO HAPPEN. PLEASE CALL US IF YOU HAVE ANY QUESTIONS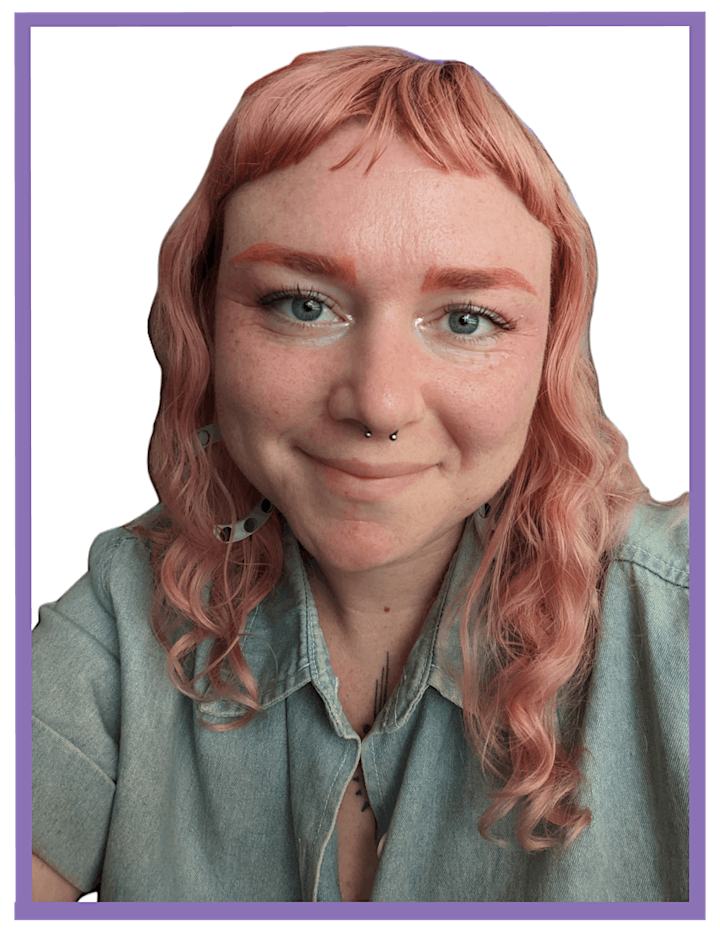 ABOUT RIV
Riv is an LA native and is a gifted psychic medium, astrology and human design reader, and Reiki trained energy healer. They specialize in trauma healing, especially from childhood and past experiences that have made clients feel like their power was taken away. Riv is a pracititoner here at Liberate Yourself and loves to help people tap into their body and intuitive power. They beleive there is nothing more powerful than learning to trust and care for your body and energy.
They have been a professional psychic medium and channeler for over 4 years now!
CONNECT WITH RIV
occultaccouterments.com; IG: @rivsachartoff
ABOUT LIBERATE
More than a yoga studio, Liberate Yourself is a community created for spiritual and magically curious peeps like you! Everything we offer in our space – from infrared saunas to soundbaths, from classes to psychic readings, energy healing and crystals – is dedicated to helping you heal, transform and feel empowered to live your greatest life.
VIEW ALL OF LIBERATE'S EVENTS
We have an incredible number of amazing events on our calendar every month beyond our Wellness Program. Full Moon Circles, Sound Baths, Acupunture Meditation, Cacao Ceremonies, Past Life Regression Journeys and lots, lots more. Check out our full calendar here:
https://liberateyourself.com/calendar/
TRY OUR INFRARED SAUNAS