Mystic Stone Seance Circle with Matt Bruce
MYSTIC STONE SEANCE CIRCLE with MATT BRUCE
SATURDAY, JUNE 3RD | 7 – 8:30PM | $50 | LIMITED SEATING!
The Mystic Stone Seance is an interactive evening of mystery and spiritual happenings. Through the use of pendulums, scrying stones, and ritual we create a unique and authentic seance experience unlike anything you've ever witnessed. Each person's journey is different and personal. See, hear, feel, and be an integral part of the evening's session in a safe, supportive environment. Because each person's journey is distinctive, the Mystic Stone Seance is different for each session and for each participant. This is not a "Hollywood" seance, but one that focuses on making "spirit contact", developing psychic connection, and deepening the emotional experience.
PLEASE NOTE: LAST MINUTE CHANGES (SUBS & CANCELLATIONS) ARE SUBJECT TO HAPPEN. PLEASE CALL US IF YOU HAVE ANY QUESTIONS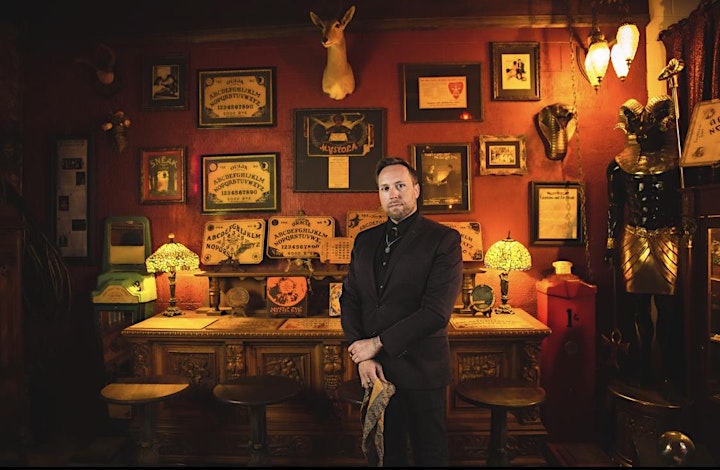 ABOUT MATT
Matt is Liberate's resident rose reader. In addition to roses, he focuses on tarot, numerology, and connecting to the subconscious. His use of ritual resonates deeply with the people he works with, and transforms readings into opportunities for healing & transformation. Matt is also a popular speaker and facilitator. He speaks at conferences, libraries, and events for different groups and organizations. He has delivered his presentations on the History and Mystery of the Tarot, The Archetypes as Guides, Divine Connection with the Tarot & the Enneagram, and his special Mystic Stone Seance Circle which is one of his most popular experiential offerings.
CONNECT WITH MATT
IG – @tarotmatic
TESTIMONIALS
"You really felt connected to the spirits in the room…I started to see a vapor at one time" -Brent O.
"There was a lot of positive energy " -Shannon M.
"…Not gonna lie, I actually did have the experience of seeing those stones fade away…which shocked me a little bit!" -Kelly M
"I did see someone come into the room" -Gabby R.
"I felt very at peace, there was definitely a presence behind with what felt like a hand on my shoulder" -Joe C.
ABOUT LIBERATE
More than a yoga studio, Liberate Yourself is a community created for spiritual and magically curious peeps like you! Everything we offer in our space – from infrared saunas to soundbaths, from classes to psychic readings, energy healing and crystals – is dedicated to helping you heal, transform and feel empowered to live your greatest life.
VIEW ALL OF LIBERATE'S EVENTS
We have an incredible number of amazing events on our calendar every month beyond our Wellness Program. Full Moon Circles, Sound Baths, Acupunture Meditation, Cacao Ceremonies, Past Life Regression Journeys and lots, lots more. Check out our full calendar here:
https://liberateyourself.com/calendar/
TRY OUR INFRARED SAUNAS