Date
Sep 21 2023
Expired!
Past Life Messages Circle
THURSDAY, SEPTEMBER 21ST | 6 – 8 PM | $44
Join gifted psychic, James, and akashic records reader, Riv, for an evening of delving into your past lives!
We will gather in circle and open the portal to the akasha, a space existing in the 8th dimension that holds the records for everything ever (throughout all space and time). Each person has a unique records room that the records keepers watch over. Together Riv and James will take turns accessing your soul's past to give each attendee a past life reading.
Messages about or from past lives can be extremely illuminating when looking to old patterns and pains that are still affecting you in this lifetime, they can reveal your learned gifts and magicks, and just be all around a cool experience to tap into.
Everyone's reading is uniques and different to them. Please come open minded to hear what is most important for you regarding your past lives. You don't need to have specific questions or things you want to focus on for this experience. In fact, it is sometimes better to let the record keepers choose what is best for you to see in the moment.
All levels and curiosities are welcome to attend. The experience will last 2 hours.
Due to the sensitivity of the work, James does not allow latecomers to enter. Please arrive 10-15 minutes prior to reserve your seat. This experience is limited to the first 12 guests who register.
This is not past life regression James and Riv will share what they see, not guide you to see for yourself.
CONNECT WITH YOUR FACILITATORS:
RIV:
rivsachartoff.com / IG & TikTok @rivsachartoff (instagram.com/rivsachartoff)
JAMES: https://www.benemudrareiki.com/
This class/event takes place in our covered outdoor garden that's equipped with space heaters and blankets, please dress accordingly. Events will take place rain or shine.
PLEASE NOTE: LAST MINUTE CHANGES (SUBS & CANCELLATIONS) ARE SUBJECT TO HAPPEN. PLEASE CALL US IF YOU HAVE ANY QUESTIONS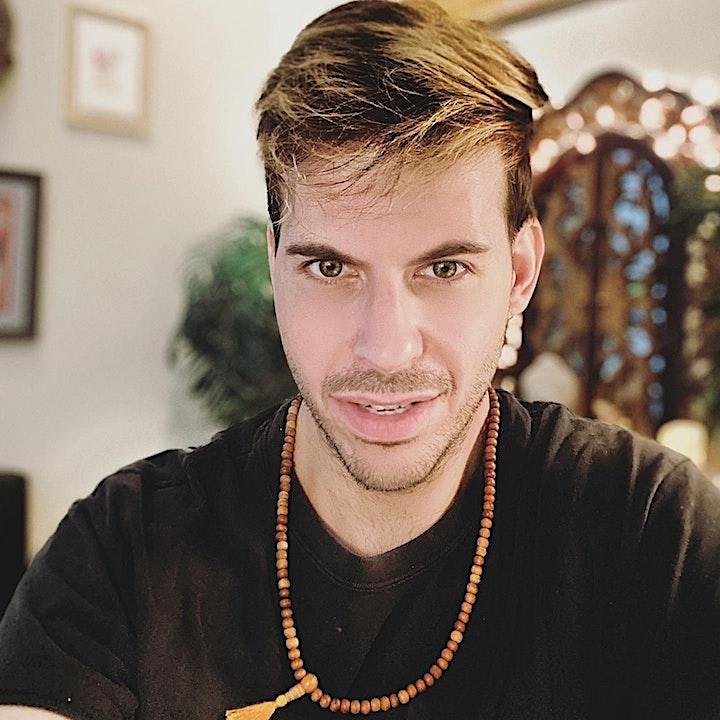 ABOUT JAMES
James Bene is an intuitive Usui Reiki Master, psychic, spiritual coach and the owner of Bene Mudra Wellness. He is a popular bi-coastal gifted light worker who has worked with hundreds of clients over the years James not only tapped into the deep well of his own intuition but he's helped many to enhance their relationship with their divine innate knowing.
With over 11 years of experience studying, teaching, healing, and mentoring in the realms of metaphysics, intuition, and spirituality; James is now working on his first book and is expanding his company Bene Mudra Wellness here in Los Angeles!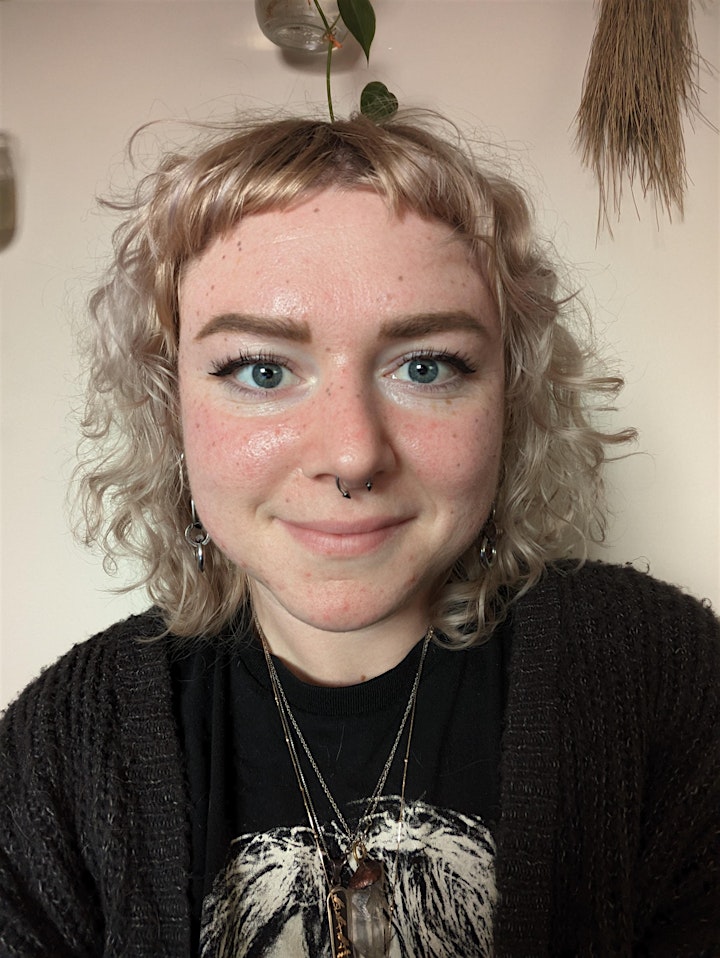 ABOUT RIV
Riv Sachartoff in a non-binary psychic medium, akashic records reader, astrologer, human design reader, Usui Reiki certified energy healer, and alternative therapist.
Riv had premonition dreams and alwyas felt that that magick was real growing up. 4 years ago they found out they had a strong psychic gift and never looked back through all of the growth and unknown.
They now combine their immense knowledge of the unknown realms and magickal healing to help people feel empowered to live their most self loving and self accepting life while having fun.
Riv offers 1-1 sessions for their astrology, human design, and akashic records readings. They offer 3 month containers for alternative holistic therapy as well. If you are ready to shed your shame, feel your greatness, and fall in love with your unique magickal self even more, send them a DM!
ABOUT LIBERATE
More than a yoga studio, Liberate Yourself is a community created for spiritual and magically curious peeps like you! Everything we offer in our space – from infrared saunas to soundbaths, from classes to psychic readings, energy healing and crystals – is dedicated to helping you heal, transform and feel empowered to live your greatest life.
VIEW ALL OF LIBERATE'S EVENTS
We have an incredible number of amazing events on our calendar every month beyond our Wellness Program. Full Moon Circles, Sound Baths, Acupunture Meditation, Cacao Ceremonies, Past Life Regression Journeys and lots, lots more. Check out our full calendar here:
TRY OUR INFRARED SAUNAS
Coming to class? Try our gorgeous, top-of-the-line Infrared Saunas before or afterward for just $30/hour (includes shower time) or $45 for couples. Hot tip: Infrared saunas are included with memberships.
Learn more about our infrared saunas here: https://liberateyourself.com/wellness/infrared-saunas/