Self-Hypnosis for Positive Change with Cindy
SELF-HYPNOSIS FOR POSITIVE CHANGE with CINDY
SUNDAY, AUGUST 13TH | 2 – 4 PM | $59
Did you know that self-hypnosis can help you heal and improve many areas of your life? It is a powerful, natural state that we all enter and exit throughout the day. In this state, we are more open to suggestion and can make positive changes to our thoughts, feelings, and behaviors.
Is self-hypnosis safe?
Self-hypnosis is a safe and effective technique that can be learned by anyone. However, it is important to note that self-hypnosis is not a cure-all. It is not a substitute for medical or psychological treatment.
What are the benefits of self-hypnosis?
Self-hypnosis has been shown to be effective for a variety of issues, including:
• Stress and anxiety
• Sleep
• Pain management
• Weight loss
• Performance improvement
• Creativity
This class will teach you what self-hypnosis is, how it works, and how you can use it to improve your life. You will learn how to:
• Prepare auto-suggestions
• Enter a deep hypnotic state
• Listen to and feel your intuition and self-knowledge
• Discover your suggestibility type
• Understand the power of your mind
• Learn about message units and environmental hypnosis
Self-hypnosis is a safe and effective way to make positive changes in your life (cost effective too!). If you are interested in learning more, I encourage you to take this class.
Dress comfortable and please bring a notebook and pen.
This class/event takes place in our outdoor garden that's equipped with space heaters and blankets, please dress accordingly.
PLEASE NOTE: LAST MINUTE CHANGES (SUBS & CANCELLATIONS) ARE SUBJECT TO HAPPEN. PLEASE CALL US IF YOU HAVE ANY QUESTIONS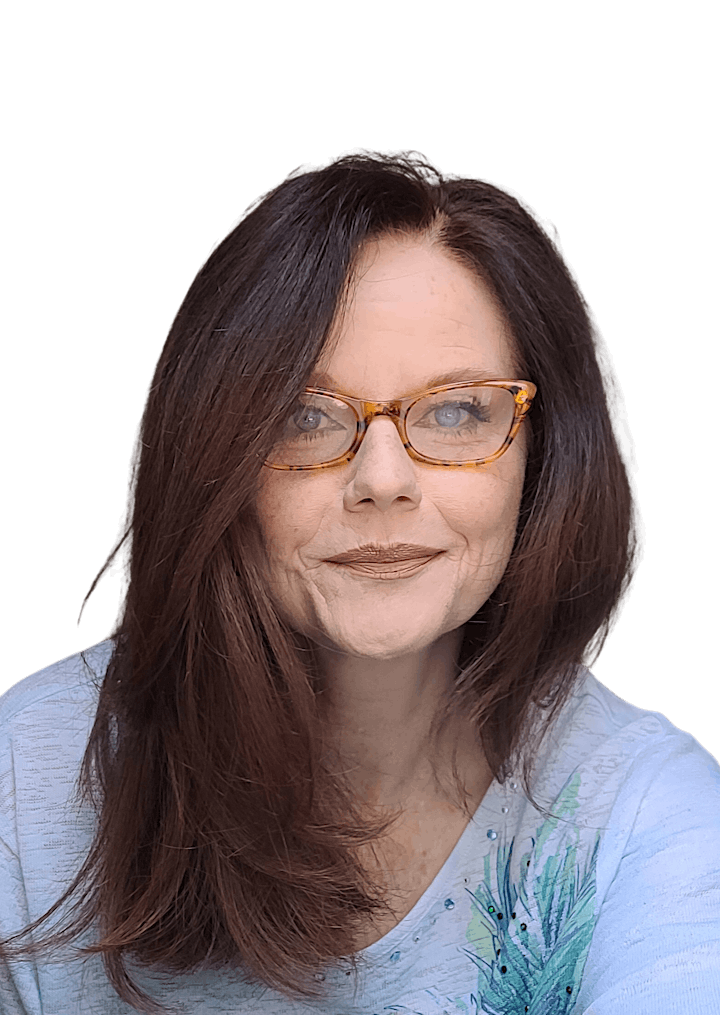 ABOUT CINDY
Cindy Lee is a firm believer in unlocking your utmost potential. She is dedicated to awakening the natural resources, gifts, and talents within you, harnessing them to lead you towards success, growth, and self-realization. To accomplish this, Cindy employs the powerful tools of hypnotherapy and Neuro-Linguistic Programming (NLP).
Cindy firmly believes in your inherent healing and transformative abilities, guiding you through sessions that tap into your untapped potential. She empowers you to continue on the path of self-growth, utilizing your skills, intuition, and newfound knowledge to steer your life towards wholesome, ecologically positive, and prosperous directions.
Hypnotherapy, a safe and effective therapeutic approach, enhances concentration and focus, making it easier to make changes in behavior, thinking patterns, and motivation. NLP, on the other hand, leverages your strategies, language patterns, and neurological responses, aligned with your values and beliefs, to facilitate swift, elegant, and enduring transformations. Through hypnotherapy and NLP, Cindy delves into your unconscious processes, forging new strategies and communication patterns—both verbal and non-verbal—to foster harmony between your conscious and unconscious mind, granting you command over your own life. These processes create new internal resources are used naturally and effortlessly as if you have always behaved this way.
In collaboration with Cindy, you will craft fresh strategies tailored to your goals, ensuring they seamlessly integrate with all aspects of your life. Whether it's embarking on a weight loss journey, adopting new habits, quitting old ones, breaking free from smoking, or achieving numerous other life changes, Cindy will guide you. She can help you heal from trauma, enabling you to live a life filled with freedom, confidence, courage, and fearlessness, bolstering your self-worth. By removing obstacles, negative beliefs, and any other barriers impeding your progress, Cindy empowers you to explore and conquer your dreams.
Cindy is also adept at enhancing relationships, be it romantic, familial, professional, or even the relationship you have with yourself. Moreover, she strives to improve your mental and physical well-being. While hypnotherapy is not a panacea, it can assist with pain relief, stress reduction, and anxiety management. It is a healthy, non-intrusive investment in yourself.
Cindy's expertise stems from her graduation from the Hypnosis Motivation Institute in 2008. She obtained her Master Level certification from NLP Transworld in 2009 and earned the Trainers Level certification in 2011 under the guidance of Tim Hallbom and Susie Smith at NLPCA. Drawing inspiration from her second Dan black belt in Hapkido, a Korean martial art, Cindy incorporates its energy principles and logical philosophies into her hypnotherapy and NLP sessions. Furthermore, she conducts self-defense classes that encompass NLP techniques and psychological training, providing insights into the mindset necessary in such situations.
WATCH CINDY on LIBERATE THE PODCAST!
Learn more about Cindy and her work as a hypnotherapist, NLP practitioner and Martial Artist on this episode of Liberate The Podcast!
ABOUT LIBERATE
More than a yoga studio, Liberate Yourself is a community created for spiritual and magically curious peeps like you! Everything we offer in our space – from infrared saunas to soundbaths, from classes to psychic readings, energy healing and crystals – is dedicated to helping you heal, transform and feel empowered to live your greatest life.
VIEW ALL OF LIBERATE'S EVENTS
We have an incredible number of amazing events on our calendar every month beyond our Wellness Program. Full Moon Circles, Sound Baths, Acupunture Meditation, Cacao Ceremonies, Past Life Regression Journeys and lots, lots more. Check out our full calendar here:
https://liberateyourself.com/calendar/
TRY OUR INFRARED SAUNAS
Coming to class? Try our gorgeous, top-of-the-line Infrared Saunas before or afterward for just $30/hour (includes shower time) or $45 for couples. Hot tip: Infrared saunas are included with memberships.
Learn more about our infrared saunas here: https://liberateyourself.com/wellness/infrared-saunas/