Date
Aug 11 2023
Expired!
Sound Bath & Pranic Healing w/ Kirsten Korot & Suzy Gruzen
7:15 – 8:30PM | $44
THIS EVENT TAKES PLACES OUTDOORS, PLEASE MAKE SURE TO DRESS ACCORDINGLY TO THE WEATHER – NO LATE ENTRANCE ADMITTED
*This Sound Bath is not part of our Membership promotions that allow participants to attend a Sound Bath for an up charge*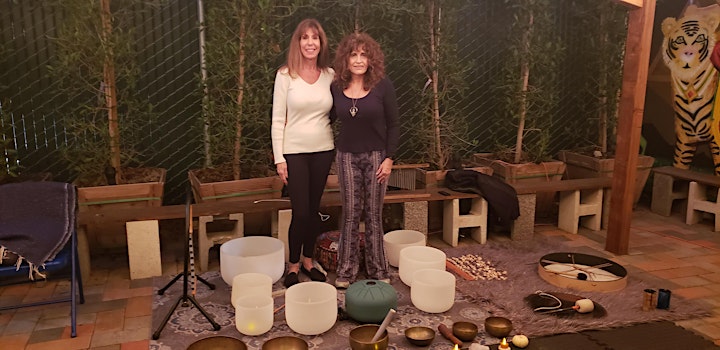 Experience two powerful practitioners bringing you a unique experience combining intuitive sound healing alongside Pranic Healing.
The focus of this class is to work on the energy body (the aura) and chakras that absorb the prana and distribute it throughout the physical body to the muscles, organs, tissues, etc.
The powerful combination of sound healing and Pranic Healing help to aid the mind, body and soul to clear out and unblock and restore the natural flow of energy in your body.
Kirsten and Suzy create a sacred safe space during this session to allow you an opportunity to awaken and deepen your own healing and transformation.
WHY IS FOCUSING HEALING ON THE ENERGETIC BODY SO POWERFUL AND TRANSFORMATIVE?
It is important to focus on healing the energetic body because that is where physical ailments first appear as energetic disruptions in the aura and chakras before they manifest as problems in the physical body. This energy that surrounds and sustains our physical body, also affects our emotions, our ability to handle stress, relationships, and even finances.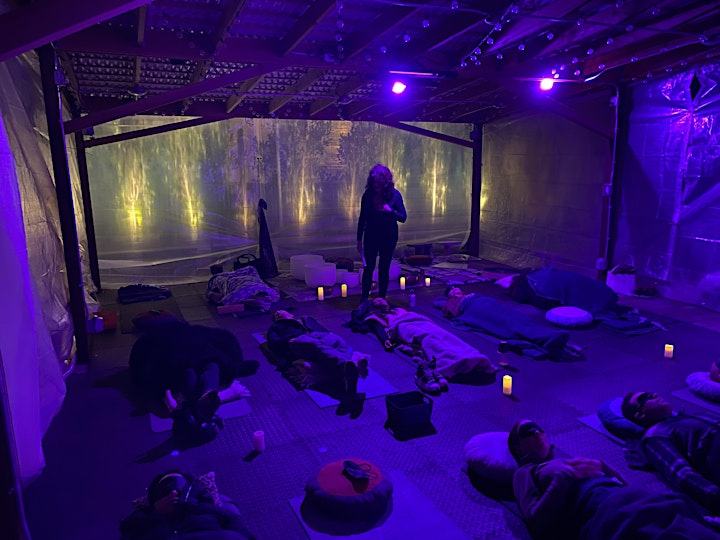 WHAT TO EXPECT:
We will begin with a brief introduction and guided meditation to let go of the day and set an intention together before we move into the group healing session.
During the session Suzy will be moving around you to direct the "Advanced" Pranic Healing techniques to calm your mind, soothe your soul and release any negative emotions or physical pain.
Kirsten will guide an intuitive sound bath meditation with a wide range of sound healing instruments: 432 hz crystal singing bowls, Tibetan bowls, Grotto Sonora Gong, various chimes, Hapi Drum, Buffalo Drum, and other sacred sounds. Kirsten will also be bringing directed sound around each person during the course of the session.
No two of our sessions are the same, for we work intuitively and respond to the energies of the individuals present in the group.
PLEASE NOTE: LAST MINUTE CHANGES (SUBS & CANCELLATIONS) ARE SUBJECT TO HAPPEN. PLEASE CALL US IF YOU HAVE ANY QUESTIONS
ABOUT KIRSTEN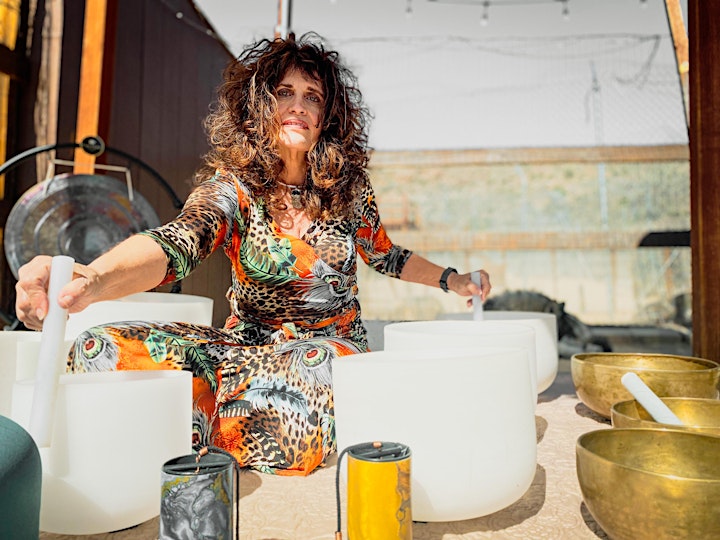 Kirsten is a certified Moonologer™, sound healing practitioner and intuitive coach. She offers monthly online and in person women's moon circles and private moon sessions. Kirsten founded Nature Nurture Experiences in 2012 to connect people with the healing power of nature, sound healing, animals and mindfulness practices.
Kirsten is known for her Healing Day & Sound Bath with Wolves and her Sound Baths for People and their Dogs recently featured in the Netflix series "PET STARS", KTLA 5 Live, and WAGS TO RICHES on Million Stories TV.
In addition to online and in person classes on Zoom and YouTube, Kirsten provides private, group and has provided corporate wellness sessions for companies like CNN, WarnerMedia, Cartoon Network, Lululemon and various celebrity clients.
WEBSITE https://www.kirstenkorotinternational.com
INSTAGRAM https://www.instagram.com/kirstenkorotinternational
FACEBOOK https://www.facebook.com/kirstenkorotinternational
ABOUT SUZY