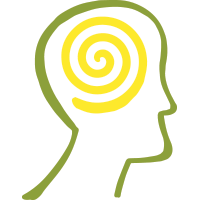 REPROGRAM – REWIRE – TRANSFORM
Hypnosis is a trance-like mental state in which people experience increased attention, concentration, and suggestibility.
While hypnosis is often described as a sleep-like state, it is better expressed as a state of focused attention, heightened suggestibility, and vivid fantasies. People in a hypnotic state often seem sleepy and zoned out, but in reality, they are in a state of hyper-awareness.
While there are many myths and misconceptions, hypnosis is a very real process that can be used as a therapeutic tool.
Hypnosis has been shown to have medical and therapeutic benefits, most notably in the reduction of pain and anxiety. It has even been suggested that hypnosis can reduce the symptoms of dementia.
Great for: Getting rid of unwanted behaviors, Instilling new habits and behaviors, Building self-confidence and love, Reaching new goals in career, relationship, Health and self expression