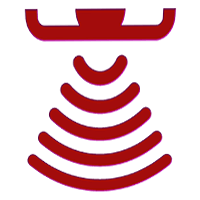 REJUVENATE – DETOX – RELAXATION – GET DEEPER SLEEP – RECOVER FROM INJURY FASTER – HEAL YOUR BODY – BURN CALORIES
In our 1 hour infrared saunas have incredible benefits in your wellness health routine that will leave you feeling refreshed, rejuvenated and relaxed.
Unlike regular saunas, Infrared saunas heat at a lower temperature ranging between 120-150 allowing the body to sit in the heat longer to help the pores open up and release toxins which will allow you to sweat longer, the heat will penetrate deep within the tissue and muscles to release any heavy metals and toxins in the body.
Don't be alarmed if you see little black dots on the towels that's just toxins releasing from your pores.
In our completely private rooms you will have the freedom to sit and meditate with our chakra healing lights.
It is Incredibly beneficial for the immune system, anxiety, stress and a good night's sleep. Burn calories and heal your muscles while relaxing in our top of the line saunas equipped with showers full of organic products.
Great for: detoxification, increased blood circulation, pain reduction, antiaging, skin rejuvenation, improved cardiovascular function, improved immune function, stress management, and relaxation.