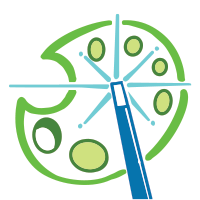 ARTISTIC EXPRESSION – EMOTIONAL PROCESSING – EXPLORATION & EXPANSION
We believe creativity and spirituality are one and the same – that creativity is sacred. We offer an impressive array of creative nights for all ages and all types of creatives and aspiring-creatives! Lose the writer's block, the fear of criticism, judgment and shame, lose the shackles and chains of fear that have been stifling your self-expression and holding you back from claiming and owning your creativity and sharing your brilliance and light! Transmute any creative obstacles you may be experiencing with a little help from your Liberate friends! Learn how to let go and fully tap your magic, creativity and freedom in our safe, supportive, nurturing and inspiring space. Be powerful, be magical, be free! Whether you're drawn to visual arts, music, theatre, poetry, comedy or – literally – ANY kind of art or creative endeavor, we're here to support you and the creative force that flows through you, as you, in this world. We aim to offer it all at Liberate Yourself and are always expanding and creating new things!
Research tells us that doing something creative can give us a huge boost of positivity and get us out of a rut. As we grow older we sometimes lose touch with that creative part of us, but it's always there – a flame waiting to be ignited inside of us.
"The creative adult is the child that survived." – Ursula Le Guin
We love this quote by Ursula Le Guin and we couldn't agree more. We are here to support you and your inner child. We have created the best, covid-safe outdoor events space to get those creative juices flowing. Even if you don't feel like creating art you can still come experience it through your surroundings. Come enjoy some of the best improv groups in LA or listen to some Spoken Word. Surround yourself with art and creativity and experience profound shifts!
Great for: Absolutely everyone. We are all creative whether we realize it or not. Especially great for artistic minds and souls, for gently and powerfully tapping parts of the nervous system that move us away from states of anxiety, and for strengthening and sharpening the mind and spirit through learning and experiencing something new. Get out of your head, get into your heart and enjoy freedom and expression!
The great thing about our creative nights is there is truly something for everyone. Our outdoor space is the perfect place for sparking creativity with beautiful gardens, mystical lights and stunning hand-painted murals.
We have the best outdoor event space for covid-safe experiences in LA. We supply everything needed for an artistic event unless stated otherwise.
Enjoy a feeling of liberation as you sit down, stand up, or roll around and revel in this juicy space if you feel inspired! We also have creative events in the stunning and magical indoor space, a playful and enchanting crystal shop which can easily be transformed into an event space. Creativity is expression.
Why would you attend a creative night?
We are ALL born creative souls! You do not have to believe you are "talented" to be creative, you just need to show up for yourself.
Creativity is not about creating a perfect painting, its about:
Channeling intuitive information
Processing emotions
Expressing the soul
Exploring your gifts
Creating long lasting intention based pieces
Challenging yourself
Having fun!
Getting out of your comfort zone
And so much more!
Life is not easy – you know that and we know that. Liberate yourself and add a little spark to your routine!
Being creative has a profound effect on you and gives you a boost of positivity.
Whether you work from home or in an office, it's common for our routines to get repetitive. If you're like us and scroll on TikTok at 3 am watching people make things and think "Hey, I could do that" or at least want to try – let us help you get started.
Current Types of Art & Creativity Events offered
Art Alchemy

Painting

Somatic Dance

Vision boards

Crystal Grid making
Upcoming Art & Creativity Events
SU

MO

TU

WE

TH

FR

SA
26

27

28

29

30

1

2
Events for December
1st
No Events
Events for December
2nd
No Events
3

4

5

6

7

8

9
Events for December
3rd
No Events
Events for December
4th
No Events
Events for December
5th
No Events
Events for December
6th
No Events
Events for December
7th
No Events
Events for December
8th
No Events
Events for December
9th
No Events
10

11

12

13

14

15

16
Events for December
10th
No Events
Events for December
11th
No Events
Events for December
12th
No Events
Events for December
13th
No Events
Events for December
14th
No Events
Events for December
15th
No Events
Events for December
16th
No Events
Events for December
17th
No Events
Events for December
18th
11:45 AM - 12:30 PM
Liberate Yourself - Sherman Oaks
Events for December
19th
7:45 PM - 8:30 PM
Liberate Yourself - Sherman Oaks
Events for December
20th
No Events
Events for December
21st
No Events
Events for December
22nd
No Events
Events for December
23rd
No Events
24

25

26

27

28

29

30
Events for December
24th
No Events
Events for December
25th
No Events
Events for December
26th
No Events
Events for December
27th
No Events
Events for December
28th
No Events
Events for December
29th
No Events
Events for December
30th
No Events
31

1

3

4

5

6
Events for December
31st
No Events
Events for January
2nd
7:45 PM - 8:30 PM
Liberate Yourself - Sherman Oaks