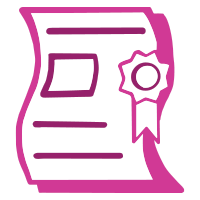 EXPANSION – MASTERY – LEARNING
Liberate Yourself offers professional Certifications and Trainings in many different holistic and healing modalities, such as: all levels of Reiki Attunements & Certifications, all levels of Akashic Records Practitioner Certifications, Tarot Trainings and Certifications, various levels of Pranic Healing and ThetaHealing Certifications, and Hypnotherapy Training and Certification.
When people step onto a spiritual path, they start by working on themselves to heal challenges in their life. For some, the next step on the journey may be to deepen their healing by taking training, either for their own fulfillment, or to help guide others through challenges.
Our Trainings and Certifications go beyond memorization and textbook learning, with direct, hands-on experiences and practice. Whatever your reasons for deciding to take a professional Training or Certification, whether it's for your own mastery, or to help others, Liberate offers Trainings and Certifications in some of the most popular modalities like Reiki, as well as lesser-known modalities like ThetaHealing, with some of the world's leading educators and masters.
Empower yourself and others by becoming an expert in your chosen modality, and deepen your healing experiences!
Great for: Helping you on your Spiritual journey, mastering something new, new career opportunities, expansion on your already natural gifts, learn more about your practice and yourself
Each certification is different depending on the course, and will proceed in accordance with the style of the particular instructor.
As LA is a spiritual hub and attracts the best of the best from all over the world, expect heart-centered experts and master educators who will give you the best education and the most solid foundation to be had in any given modality. All this in a safe, supportive and beautiful space, for your highest growth and transformation.
Each training is unique. A training can be a one-day workshop intensive, a weekend certification or a 4-6 week training depending on the modality and the level of study. Come with an open mind and heart for the deepest transformation. You can take these training sessions to transform yourself on the deepest level, even if you have no desire to become a working practitioner.
Why do spiritual certification or training?
Start a new career! You can take a Training or Certification to become an authority in a particular modality, enabling you to see and help many clients. You may also simply wish to take training or certification for personal development and enrichment.
We believe you should trust your intuition so if you are reading this, it is likely time to follow the nudge. Take a Certification or Training when you are ready to step more deeply into your role as a master or guide for others, or when you are ready to take your knowledge and experience to new levels of mastery.
Current Types of Certifications & Training we offer
Akashic Records Practitioner Certification

Tarot Certification & Classes

Astrology 101 Classes

Reiki Certification

Certified Hypnotherapist Training

Pranic Healing Certification
Upcoming Certifications & Training