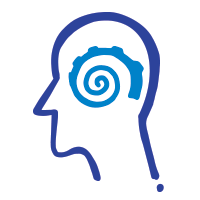 EXPANSION – LEARNING – SUCCESS
Grow and expand within yourself and in your life! Dive deeper into what intrigues you and explore your interests in a safe and open space. Think of it as higher education for your spirit!
If you are not growing, you're dying.
We offer the most exclusive workshops and a beautiful space to learn with some of the best facilitators in LA as well as some of the world's best educators and facilitators touring through LA. Learn more about yourself and the things you love in a safe social setting.
Great for: Education for your spirit, expand your knowledge , learn and discover more about yourself and your spirituality.
Each workshop is different – it all depends on what you're looking for!
Some workshops focus on experience – offer gentle nurturing and support if that's what students most need (we find this to be especially true of our creative workshops as so many students are working through creative wounds).
Some workshops will push you harder to move beyond your comfort zone and even hold you accountable to your planned action steps, focusing on powerful experiences of transformation. Others focus on transmitting education and knowledge.
Either way, you can expect to grow and learn in your area of interest and to transform your life, aided by top experts in your area of study. Expect to move forward! Enjoy some of the best workshops and most unique and inspiring educational experiences in LA with our world-renowned practitioners.
Learn more about yourself, heal and step into your power on your unique spiritual journey. You can experience these incredible workshops in the inspiring setting of our beautiful outdoor garden, surrounded by spiritual murals and ambient lighting.
Why would you attend a workshop?
If you are curious or interested in learning more about a particular topic on your personal spiritual journey.
If you want to expand or deepen your knowledge in an area you've already begun to explore.
Or if you simply want to enjoy learning something new with like-minded people in a beautiful space!
When you are ready to take your knowledge and experience to the next level.
When the student is ready, the teacher appears! We believe you should trust your intuition so if you are reading this and are feeling drawn to take a particular workshop, it is likely a good time for you to do so.
If there's something you've been looking to understand more deeply or some growth you've been craving, we are here to help you.
Current Workshops and education opportunities we offer
Tantric Dating –

Baffled by the dating process! In this workshop  you will explore a new mindset called Tantric Dating which brings love and awareness to the dating process.

Psychic Development

Astrology 101

Energy Cleansing, Clearing and Smudging

Tarot and Divination

Energetic Protection

Cord Cutting

Essential Oil & Aromatherapy

Feng Shui